The elegant end-to-end solution disguise provides – from system deployment through to programming and operation, ensures 100% of efforts can go towards shooting the best-looking content as efficiently as possible.
Gary Marshall, Director of Virtual Production at Nant Studios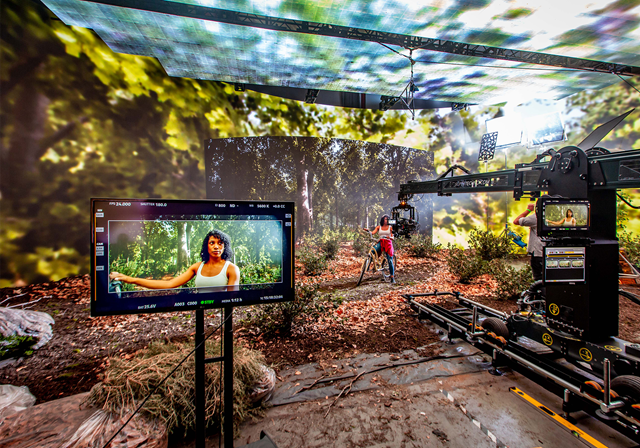 Redefine filmmaking
Ever since filmmakers saw what was possible in The Mandalorian, virtual production has been one of the most promising trends in the industry.
Using state-of-the-art technology that enables real-time visuals to be shown live for actors and crew to respond to, virtual production opens up a world of opportunity. The toolset is already pushing the boundaries for filmmakers, with more exciting uses rapidly emerging.
Complete creative freedom and control
From delivering realistic worlds of infinite detail and beauty, to the more pragmatic benefits of accelerated time to market and clarity in planning, virtual production hands complete control to the filmmaker and their team.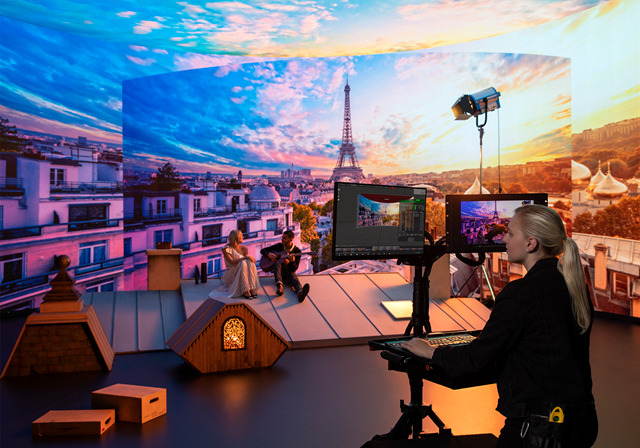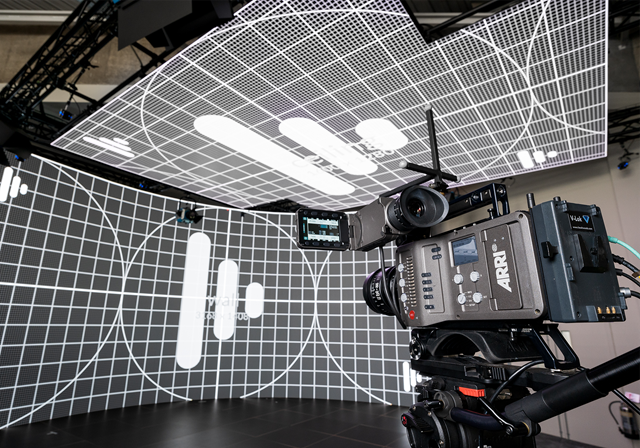 An all-in-one solution for your volume
The disguise virtual production workflow enables production teams to capture the creative magic of working together as they would with physical sets, while minimising the amount of time and resource needs of conventional post-production VFX. 
Access the tools to bring your vision to life faster and more seamlessly, transitioning between virtual sets at the touch of a button and making real-time edits to content on-the-fly.
Read our
e-book
Download our free e-book to explore the tremendous growth of virtual production and how it unlocks complete control in filmmaking when powered by the disguise workflow.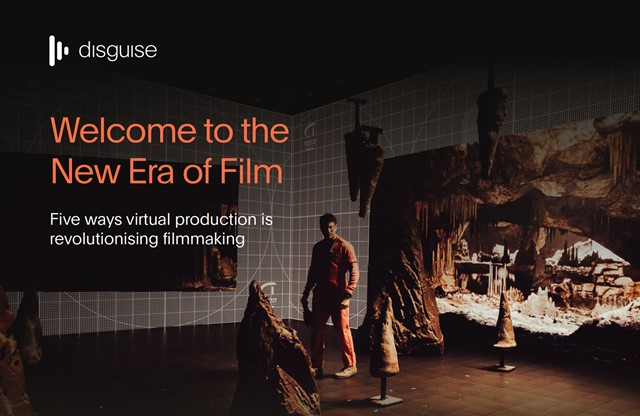 Moving from post-production to real-time production
Virtual production is less linear and more agile than traditional production. Everything flows together in parallel - scenes are rendered in real-time, reflections are captured in real-time, actors are able to interact with their environments more naturally, meanwhile the entire crew enjoys a more efficient, flexible and collaborative filming experience.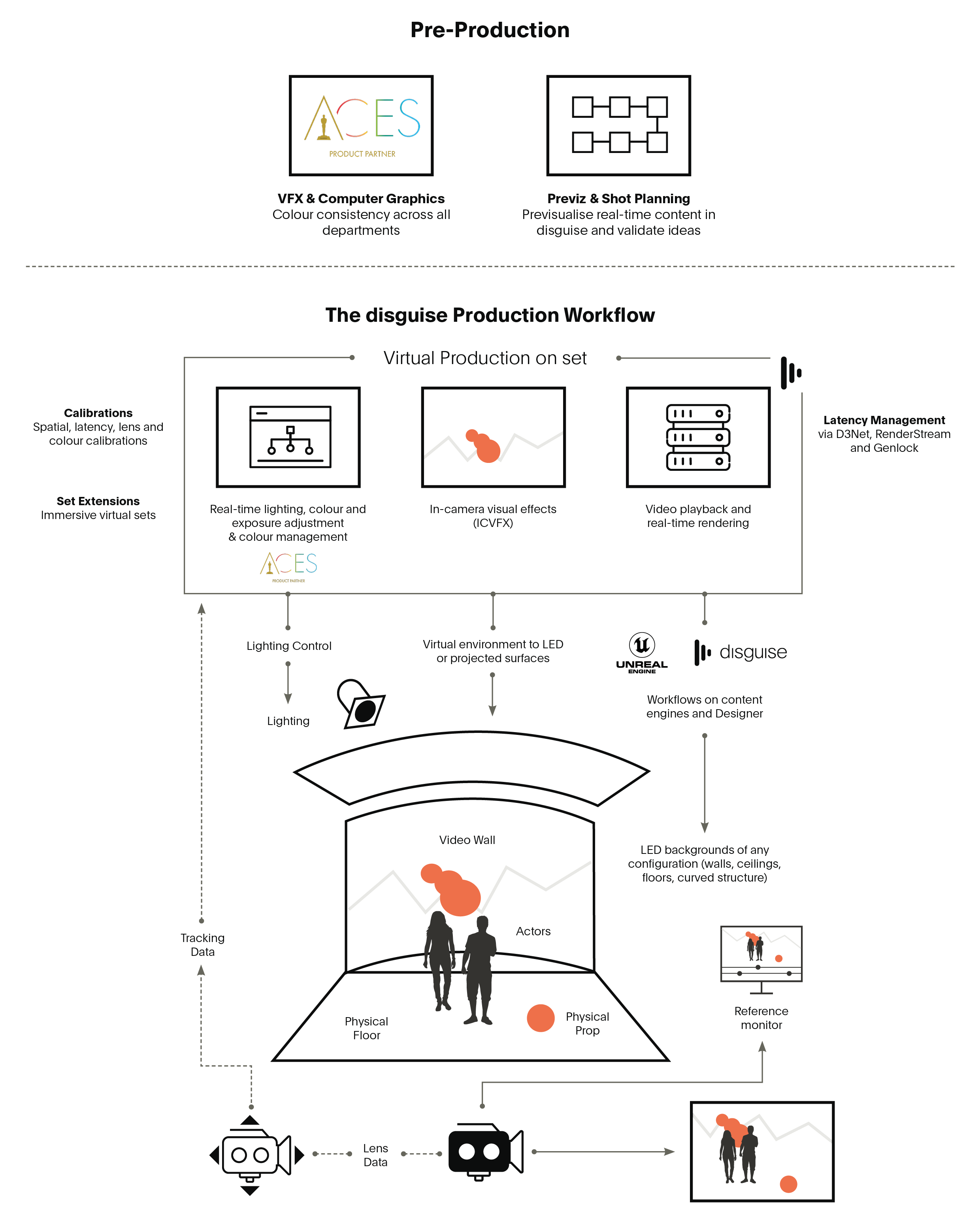 Discover virtual production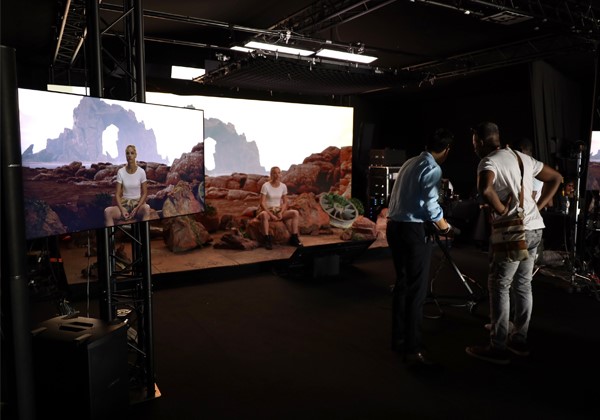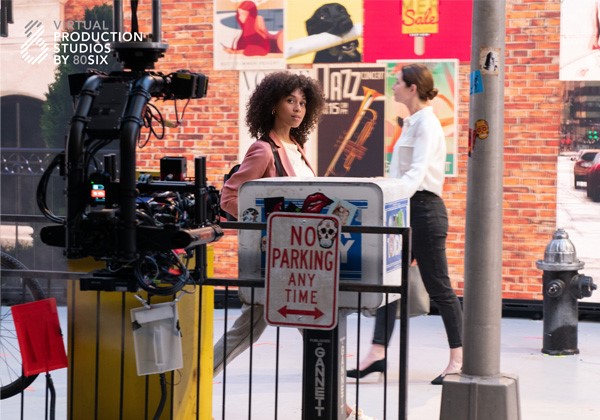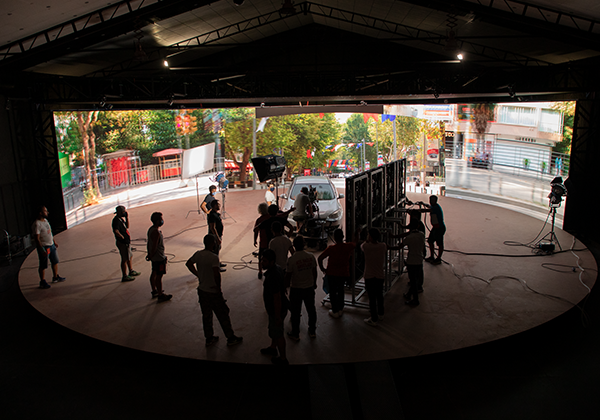 Stay ahead of VP
Receive the latest Virtual Production insights, case studies and technology developments from disguise straight to your inbox.