Features
The disguise production toolkit lets you design, simulate, sequence and playback more easily than ever before.
Realtime 3D visualisation​
Work in three dimensions, all the time. Communicate clearly and inspire your team.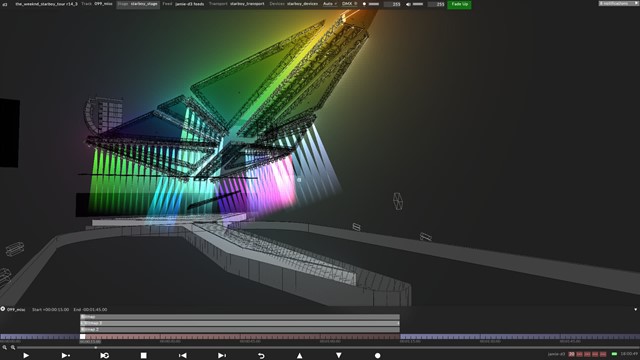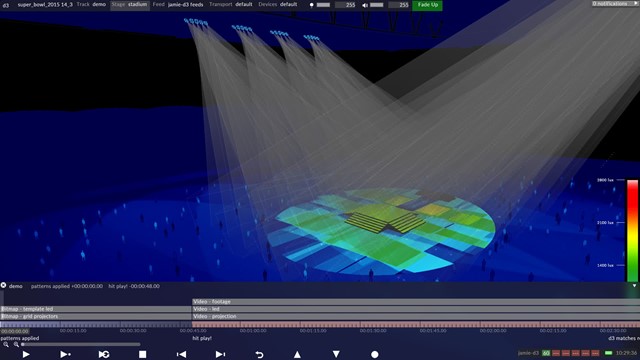 Large format video playback
Play high resolution video files, and map them effortlessly onto the most complex surfaces.
Projection mapping
Plan, set up and calibrate large numbers of projectors quickly and easily.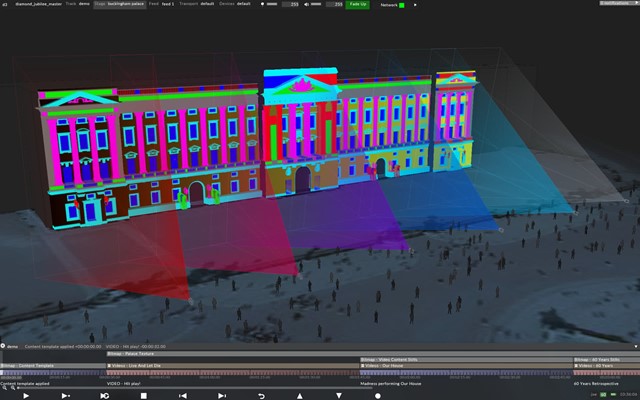 Show integration
Connect to a huge range of lighting desks, switchers, cameras, control surfaces, moving scenery and motion tracking.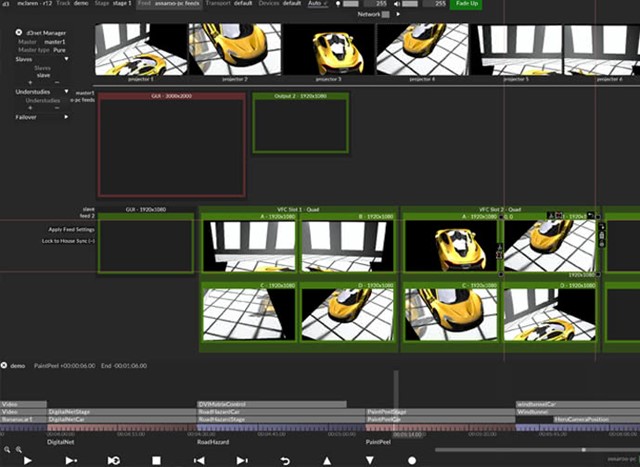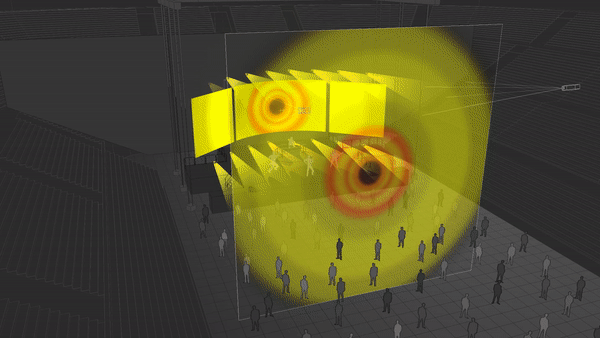 Active Visualiser
The disguise visualiser knows where every pixel is, and can use this knowledge to control the output. So you can map content easily onto complex surfaces in a fraction of the time.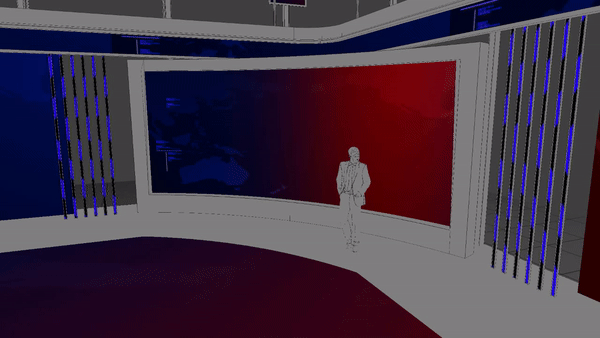 Viewpoints
Instantly jump to any viewpoint to see how your show looks to everyone in the audience. Quickly render fly-throughs to show your team and clients.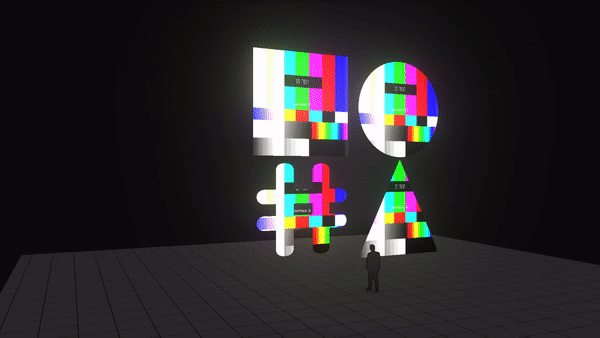 LED Screens
Model LED screens of any shape, size and resolution, and replicate the shape and glow of individual pixels using pixel masks.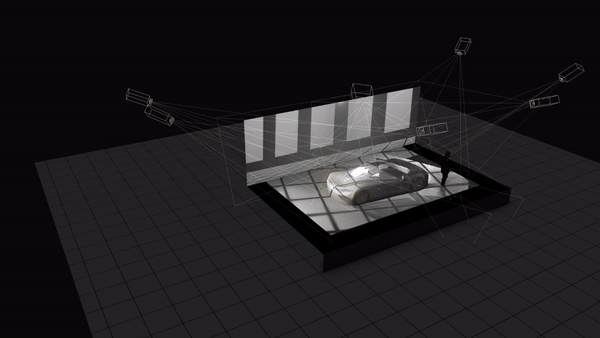 Projectors
Place projectors in the scene, and visualise footprints, shadows, overlap, and pixel stretching. Measure available light using physical lumens.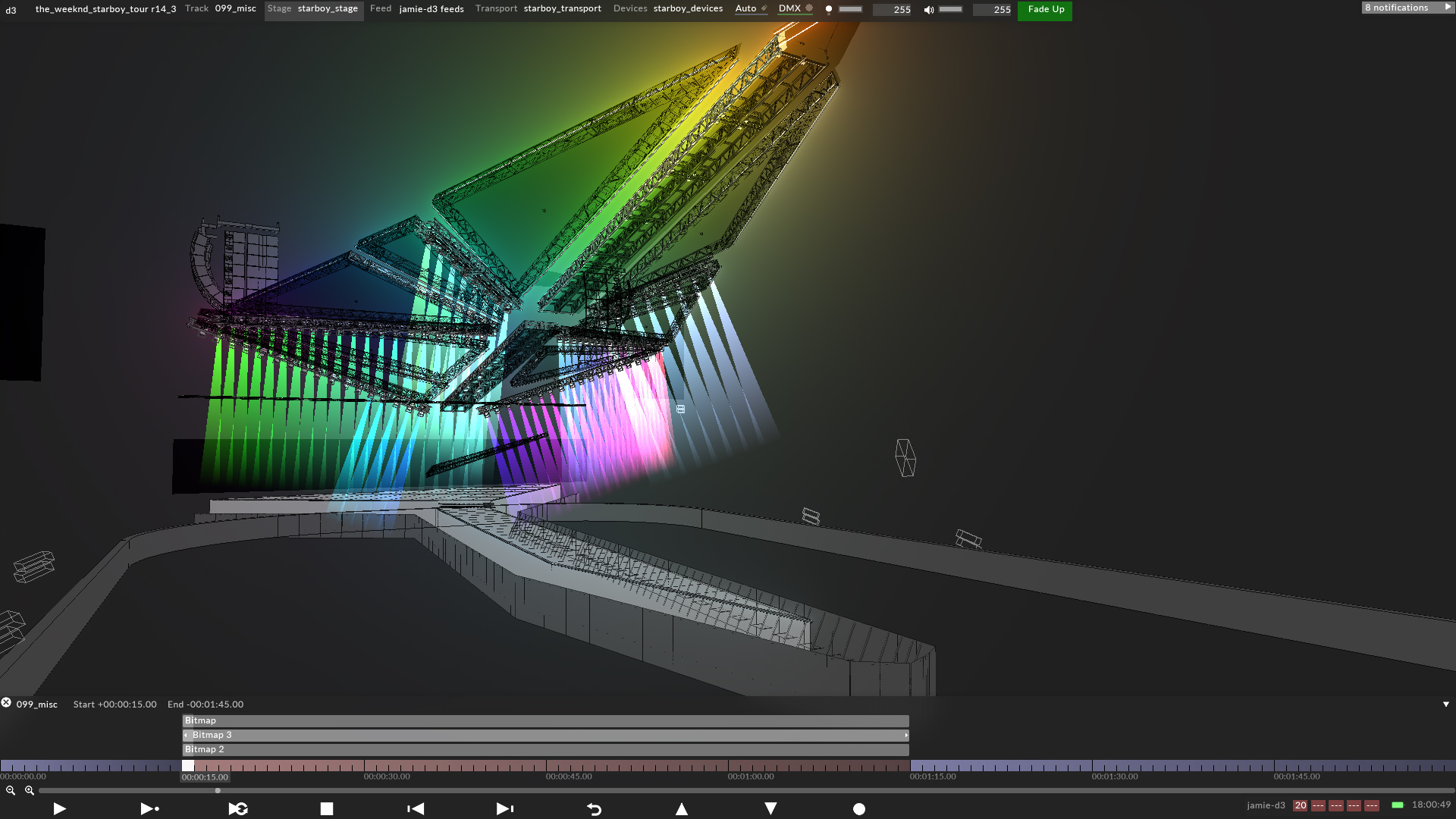 DMX Screens and Fixtures
Model screens driven by DMX, and DMX-controlled lighting fixtures.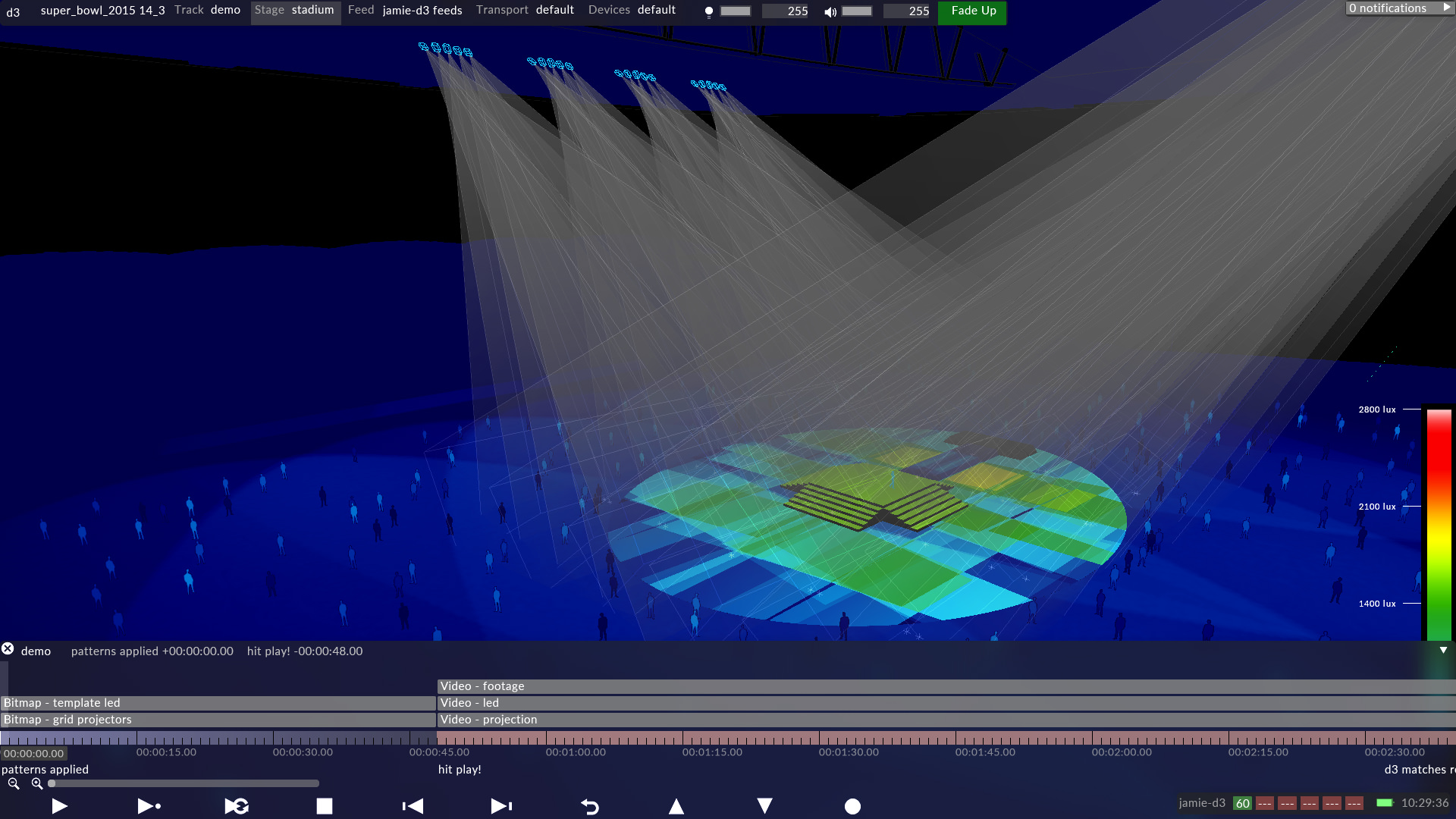 Scenery, Props and Venues
Import 3D models for props, scenery and venues. Apply textures and lightmaps to bring the show to life.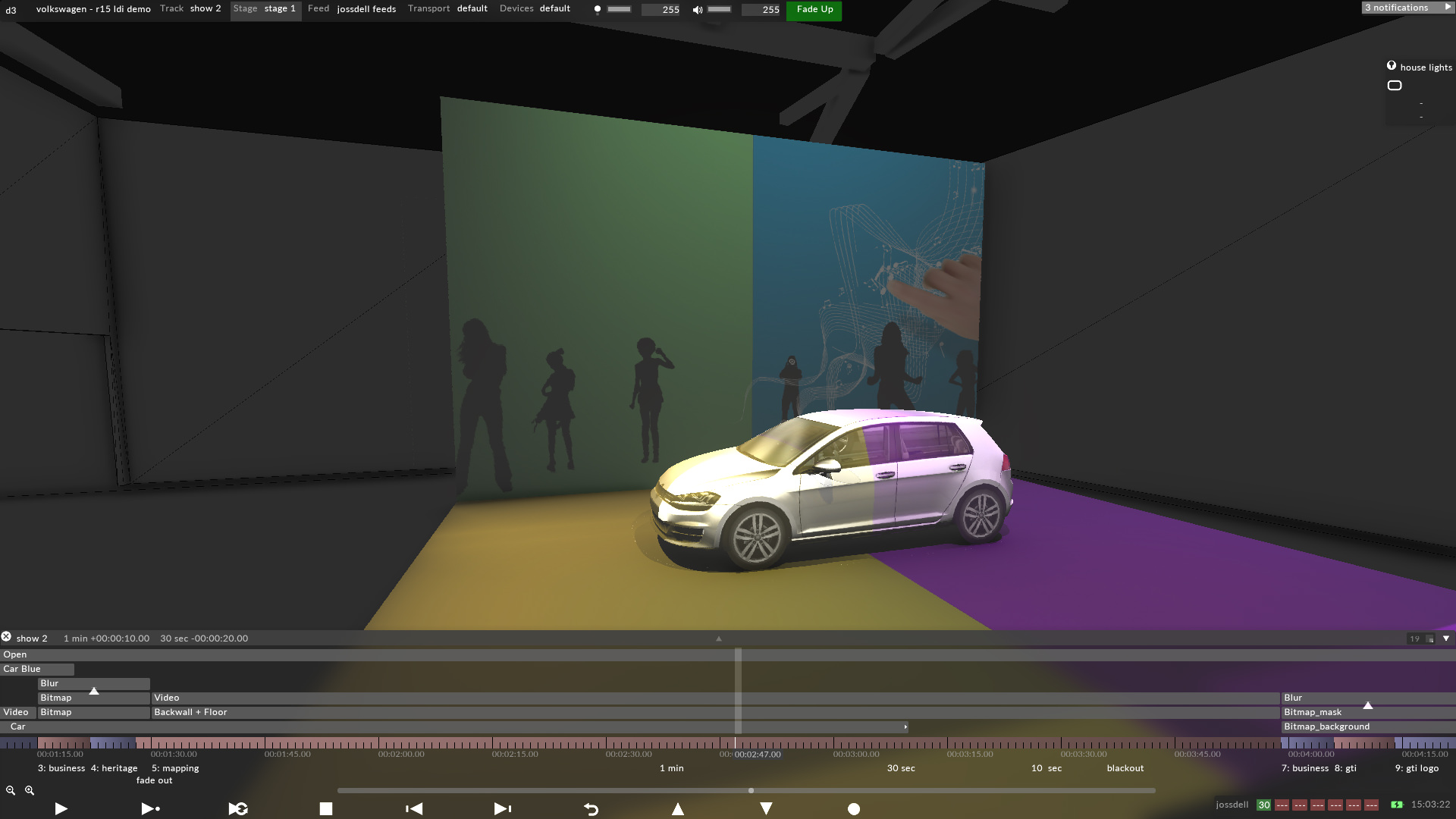 Lux Renderer
Bringing together both the technical planning and creative vision of your project. Lux now includes ambient occlusion, directional light, camera exposure and enhanced projector simulation.
Communicate ideas clearly and quickly to get everyone, from clients to operators, inspired and on board.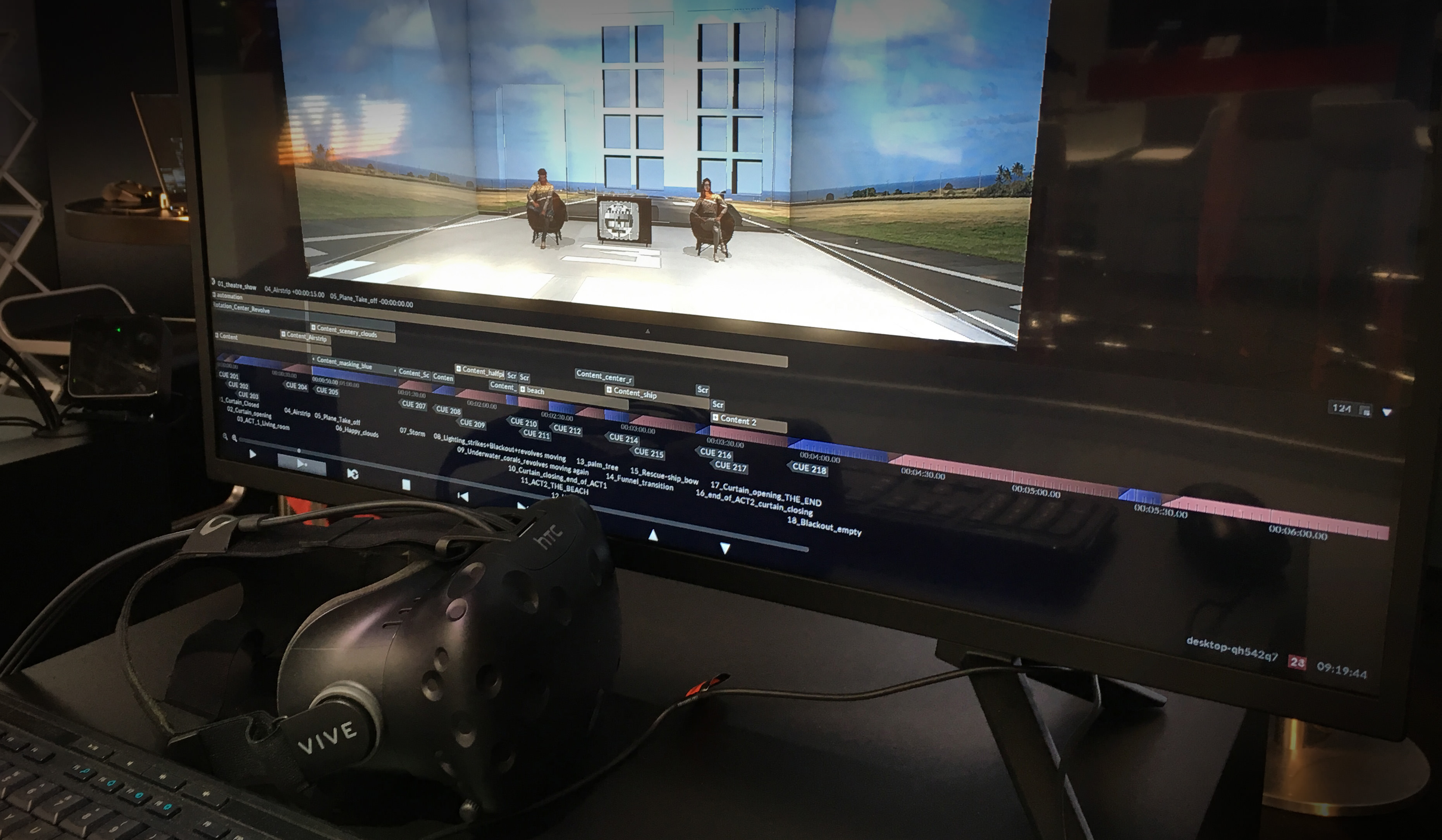 VR Support
Step into your fully simulated visualisation, and be completely immersed in your show.
Compatible with the HTC Vive and Oculus Rift.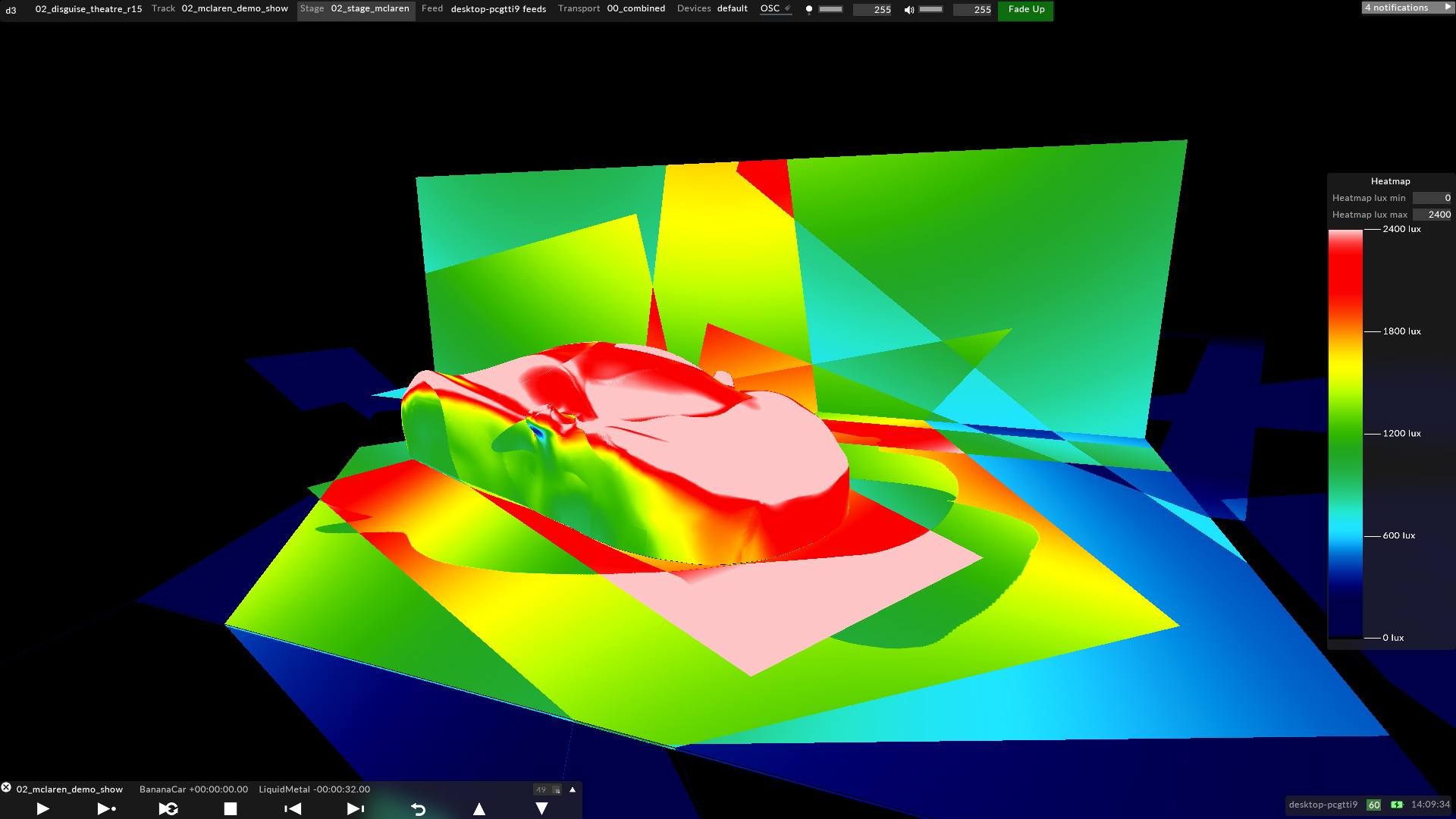 Projector Studies
Heatmaps for projector studies using evidence based calculations - use the orthographic camera mode to ensure accuracy in positioning of objects.
Export your projector study to provide paperwork evidencing the proposed setup against a target light level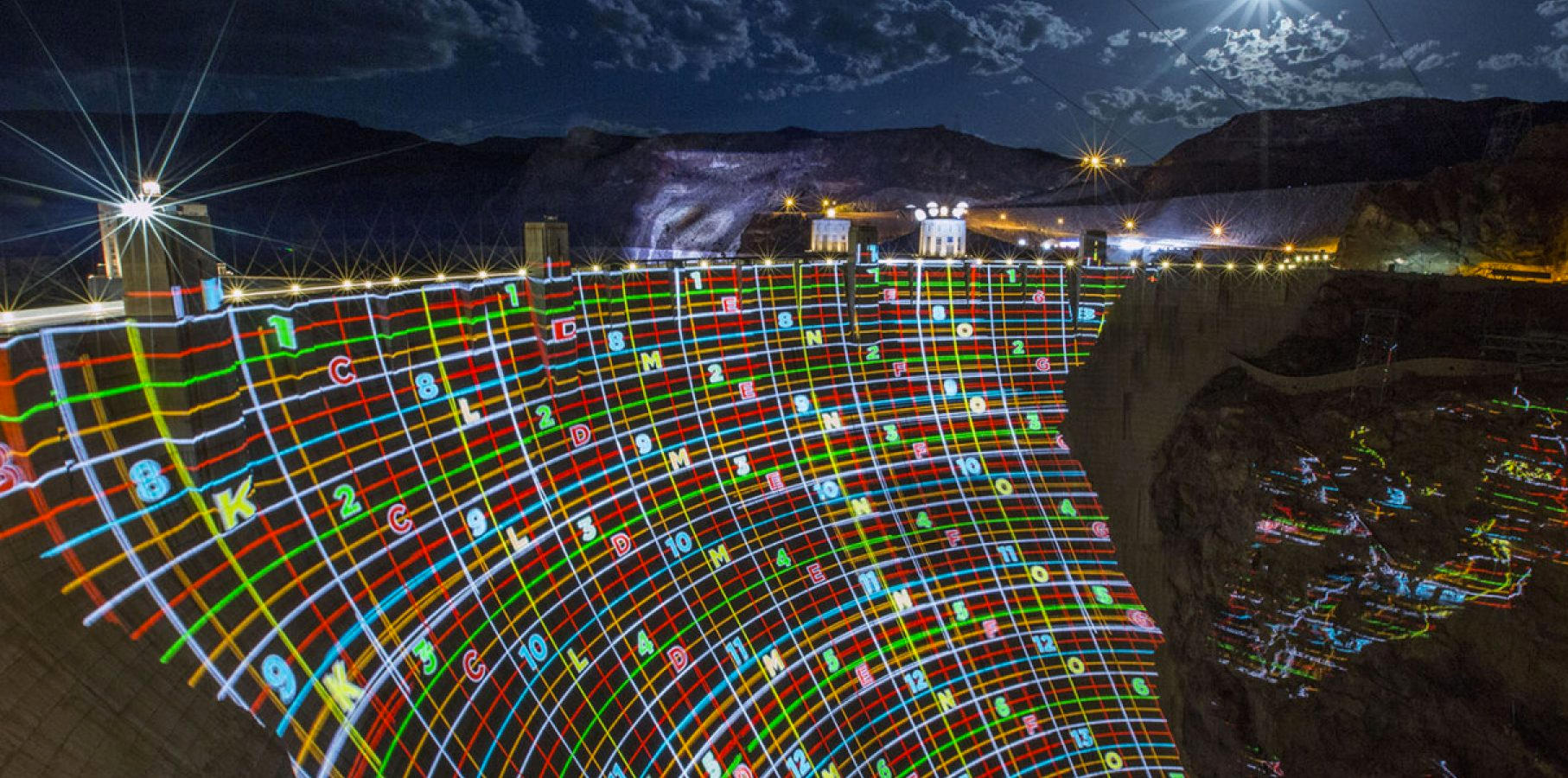 Video playback
The powerful video playback engine supports HAP, NotchLC and Animation codecs, so you can choose the best balance between quality and performance. With canvas sizes up to 16K pixels across, disguise can handle some of the largest shows around.
Stills and Still Sequences
Play individual still images of any format, automatically create slideshows, or play video content with a still image per frame.
Generative content and effects
The disguise production toolkit integrates seamlessly with Notch generative content platform. Create live video effects, particle clouds, smoke, fluids, and lighting effects in Notch builder, then drop the resulting blocks into any disguise project. Connect live inputs from tracking, video capture, audio input or any other interactive data to create content that responds instantly to the moment. Connect a Notch Builder machine to the network to perform live on-stage edits, so you can experiment creatively.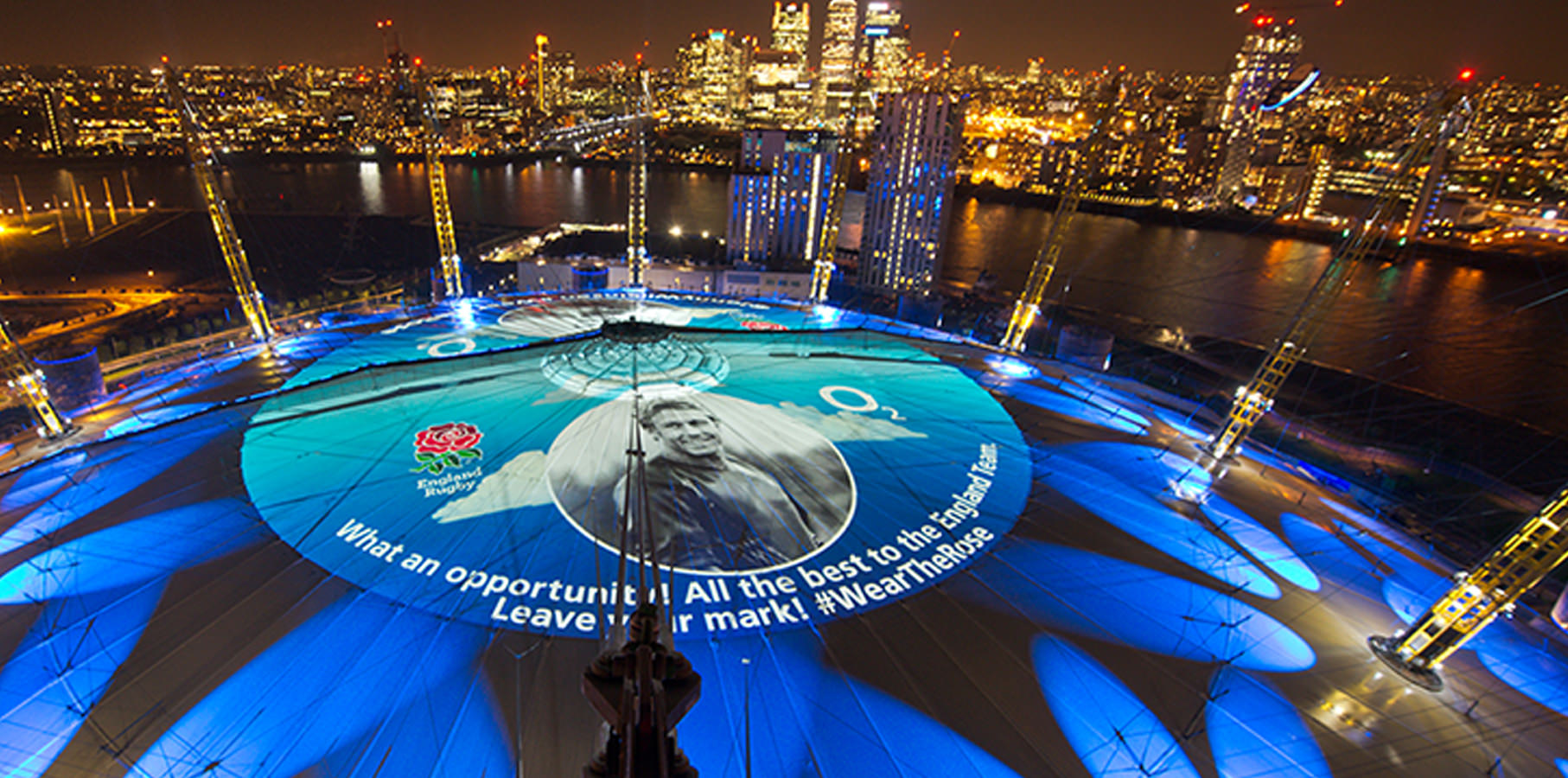 HTML5
The built-in web browser lets you play local or remote websites as media content - useful for keynote presentations, text captions, logos, streaming video, twitter feeds, or anything else you can think of.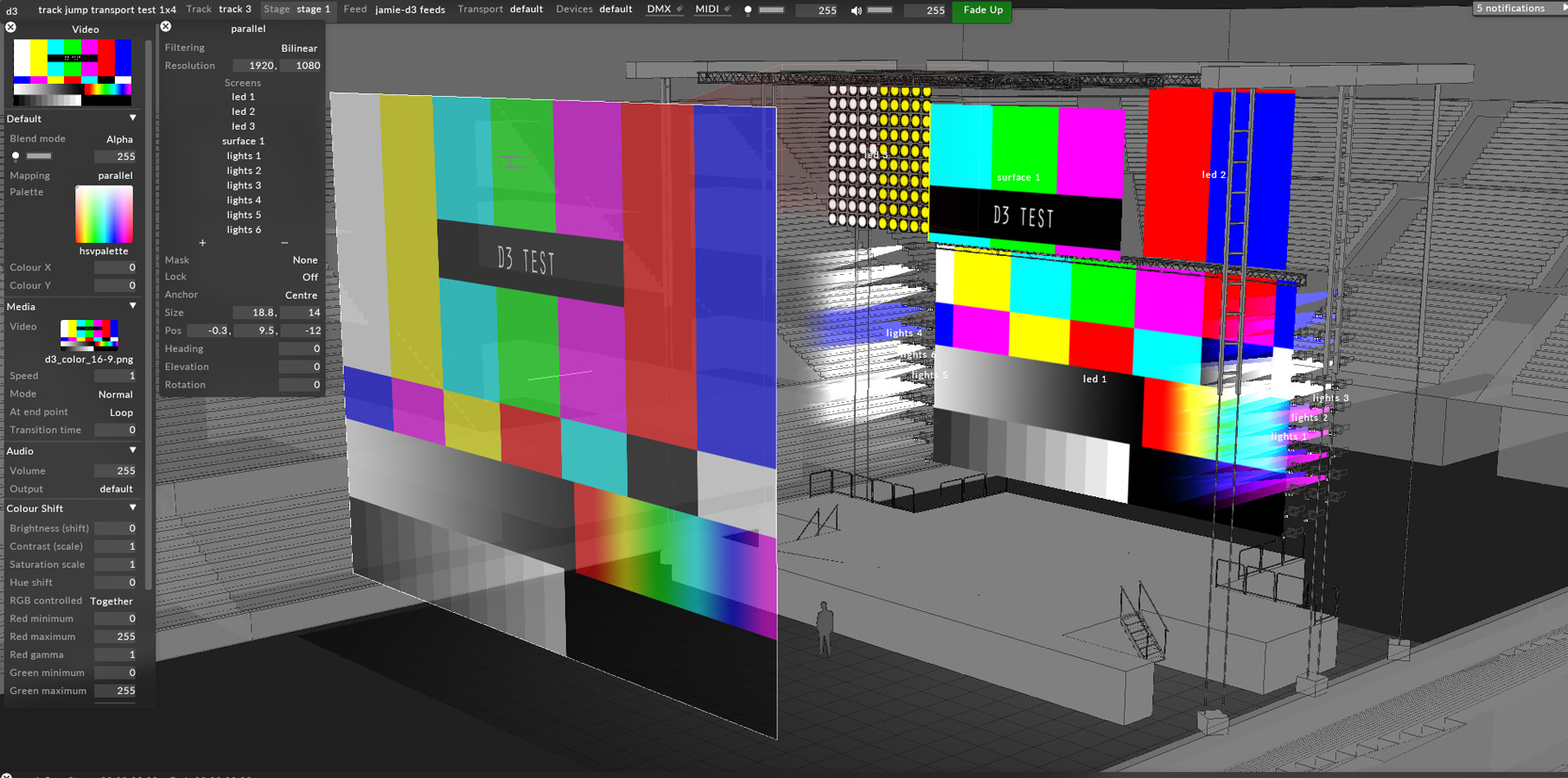 Ge
ometric

Mapping

 

disguise can use its knowledge of pixel positions to map content geometrically onto your stage. Choose from direct, feed, parallel, perspective, cylindrical and radial mappings to instantly treat your stage as a single canvas, no matter how complex.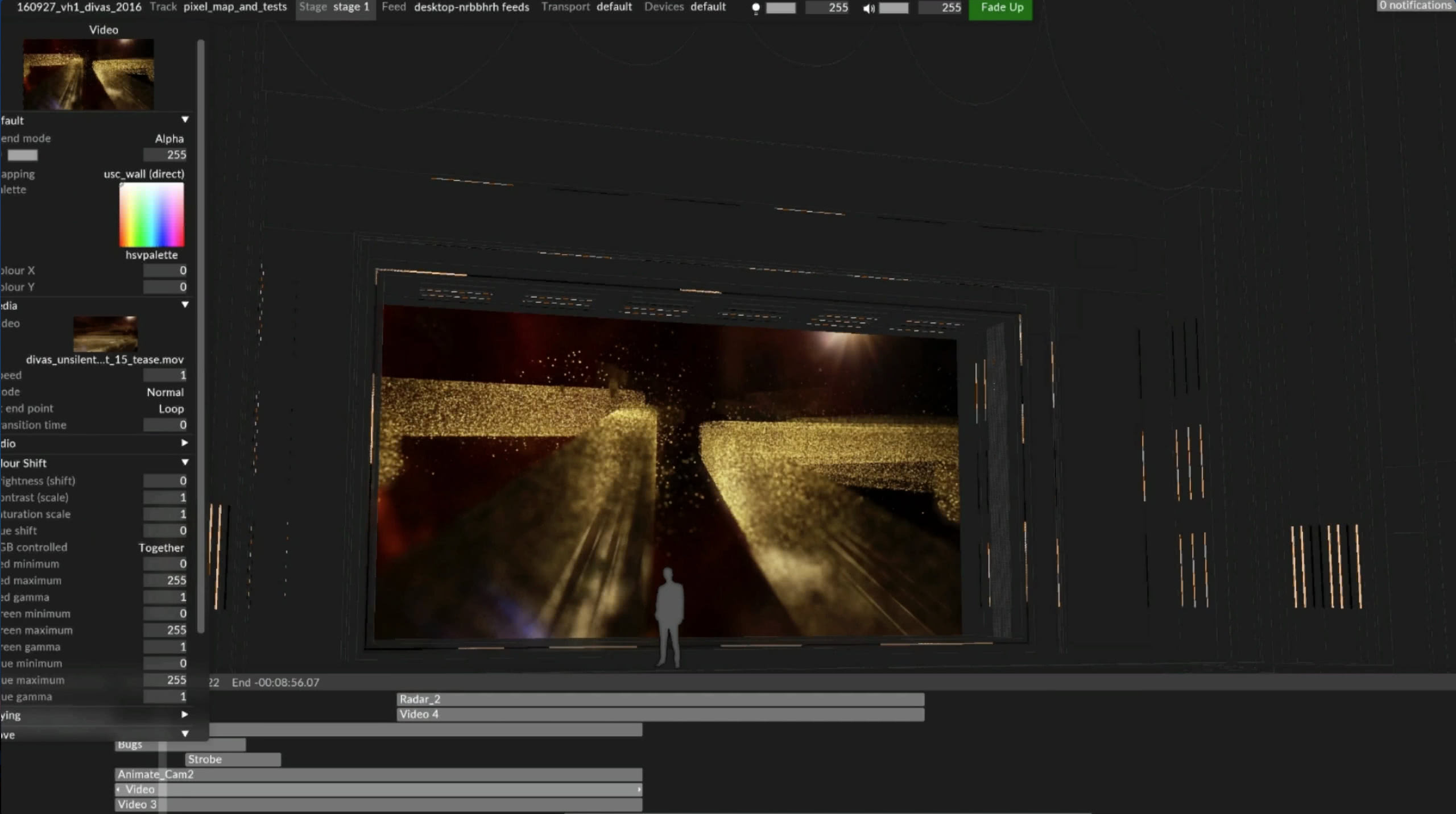 Content Versioning
Transfer new versions of video content onto the server and automatically update them on the timeline, without any extra work. Easily compare multiple versions and switch between them without fuss. Work with low-resolution proxies to visualise even the largest, most complex shows on a laptop with designer.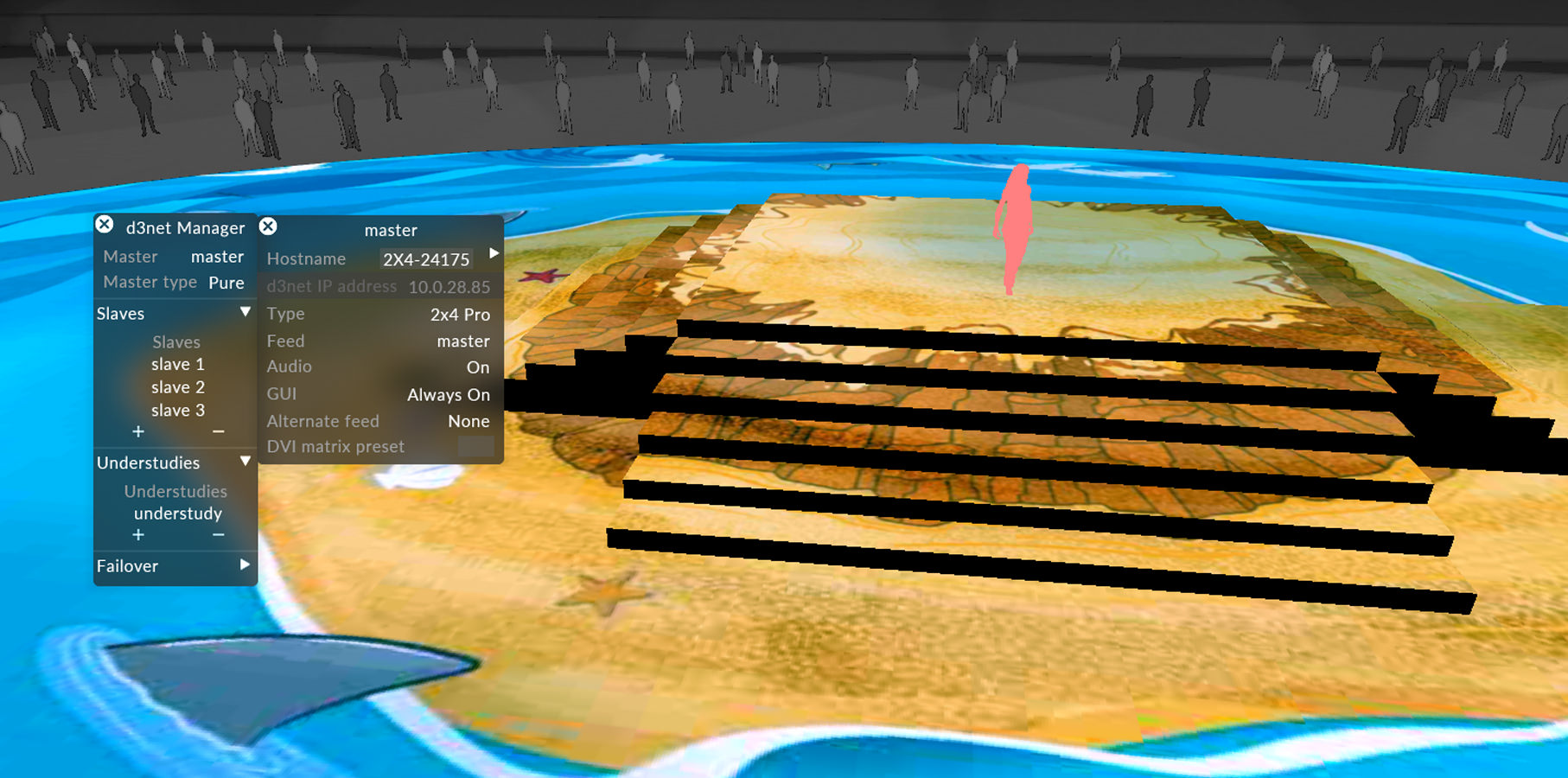 disguiseNet
Connect multiple disguise machines together to form a network, with a single machine in control, to handle the largest workloads. With disguiseNet, a single understudy can instantly take over for any disguise system in the network, and edits are pushed across any number of servers in real time.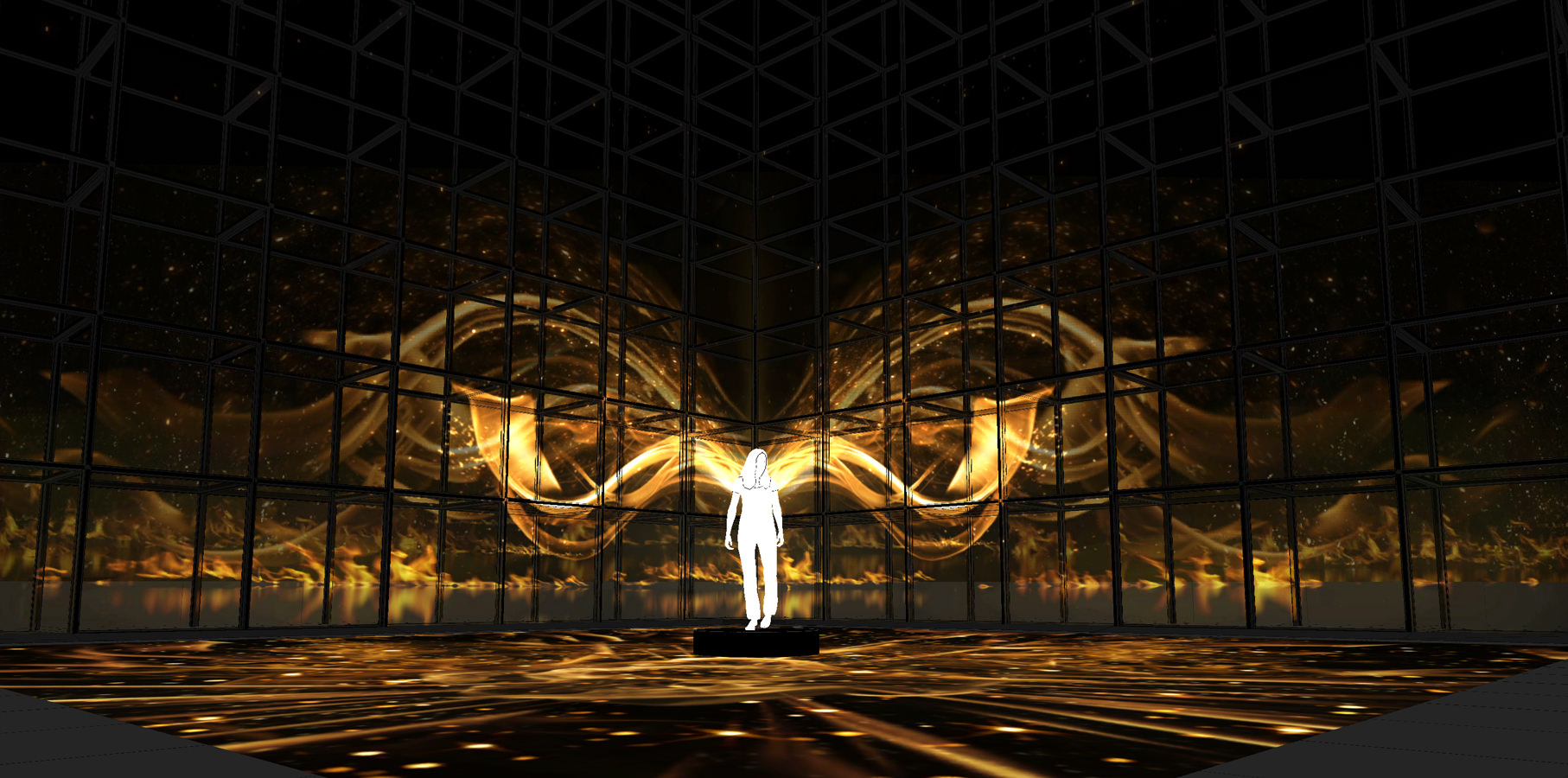 Genlock
Lock multiple machines to house sync, ensuring the smoothest playback and the lowest possible system latency, even when multiple machines work together on a single large surface.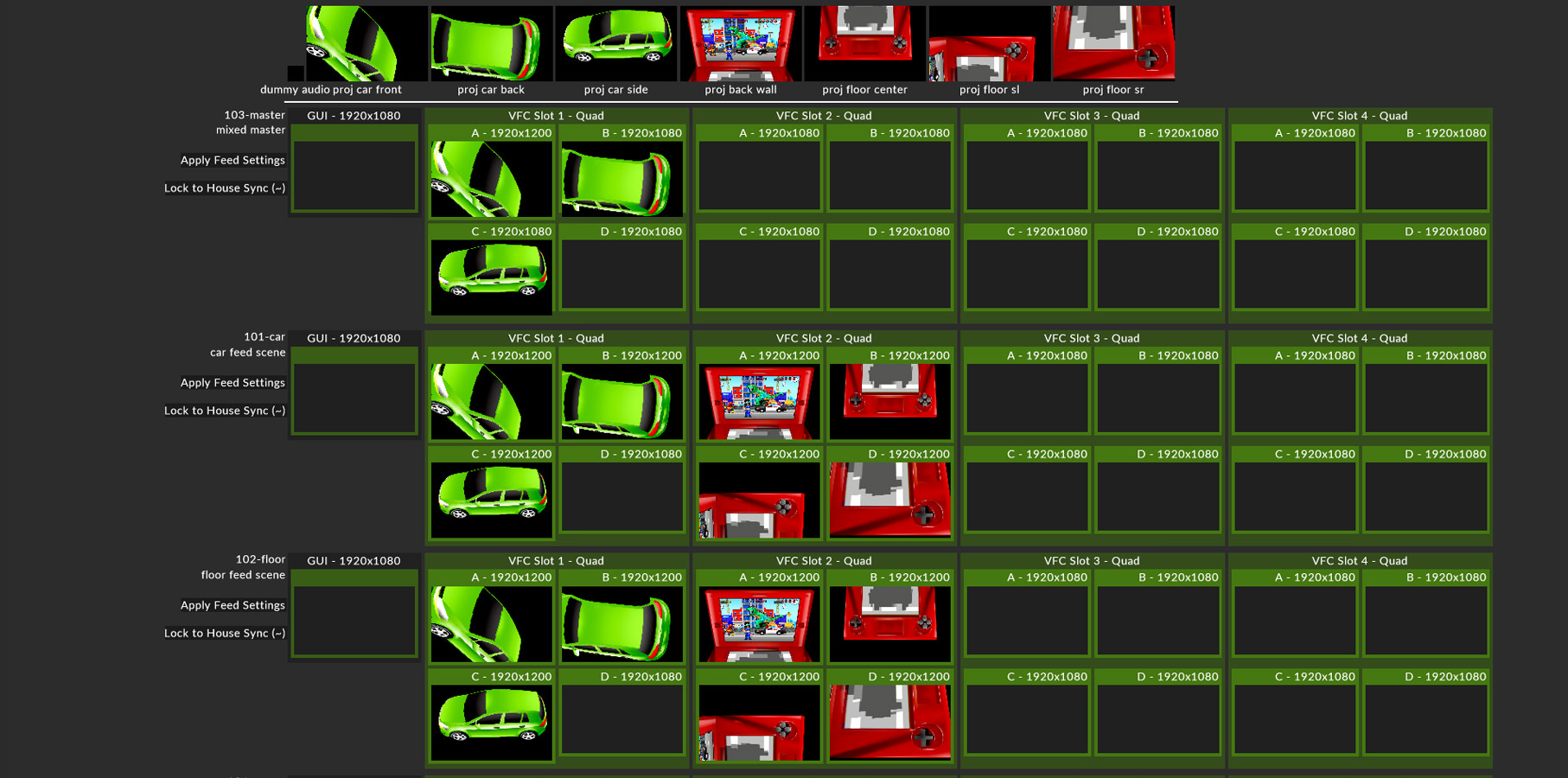 Output Feed Configuration
disguise gives you a powerful set of tools to format output across the entire server network. Split, rotate, scale, flip sub-sample and colour-correct your content without having to re-render.
Render output movies
Export content for playback on other media servers, taking advantage of disguise's mapping capabilities.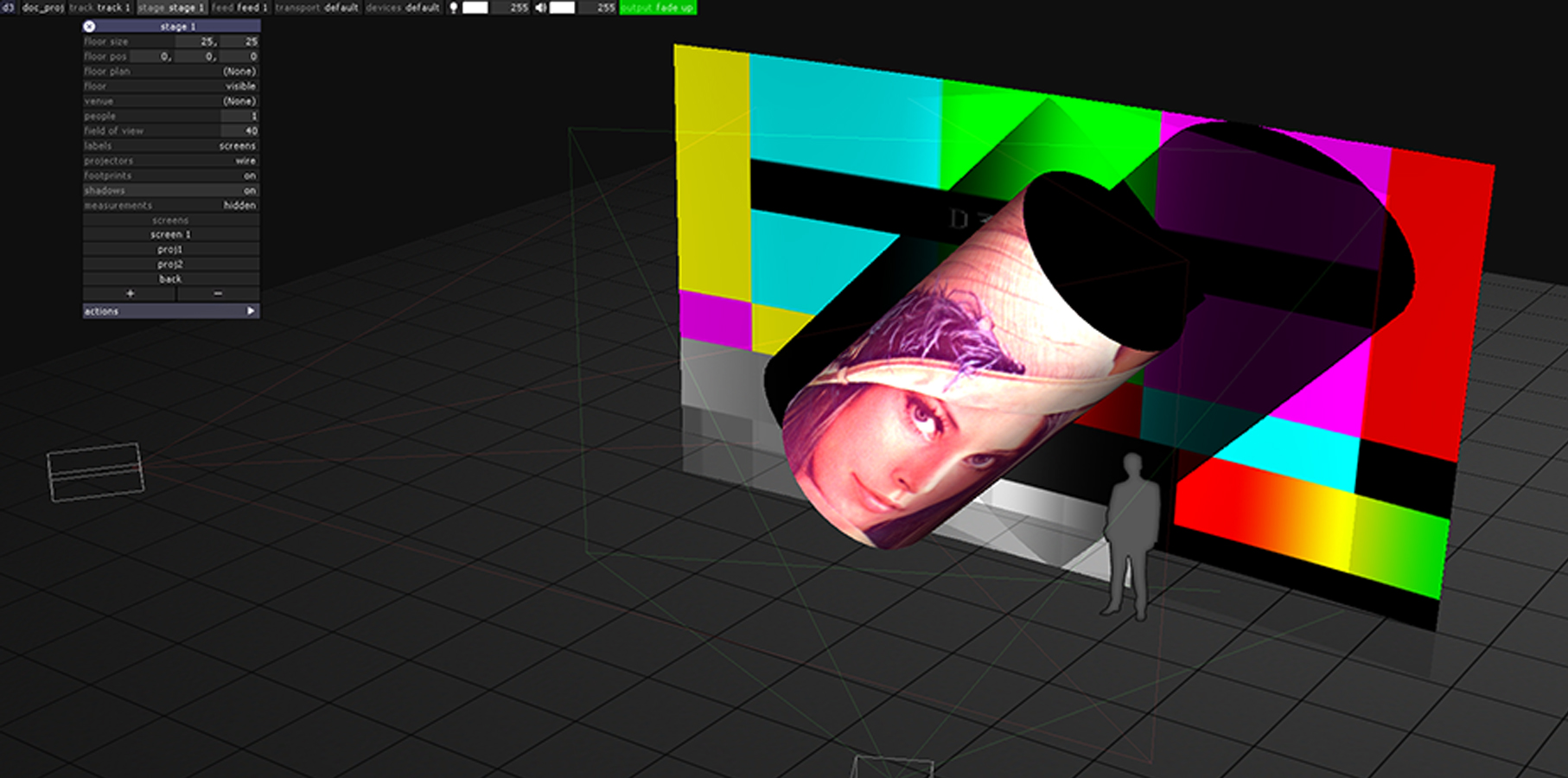 Projector Footprints
The footprints feature shows you shadows, surface falloff, and even pixel shape for any projector configuration. Explore the tradeoffs between viewing angle distance, content resolution and projector selection to make sure you've made the right choices.
Dynamic Blend
disguise can dynamically create soft-edge blends between multiple projectors. This speeds up projection setup for complex static-projection shows; but crucially, it also makes it possible to project content seamlessly onto moving objects, from multiple projectors.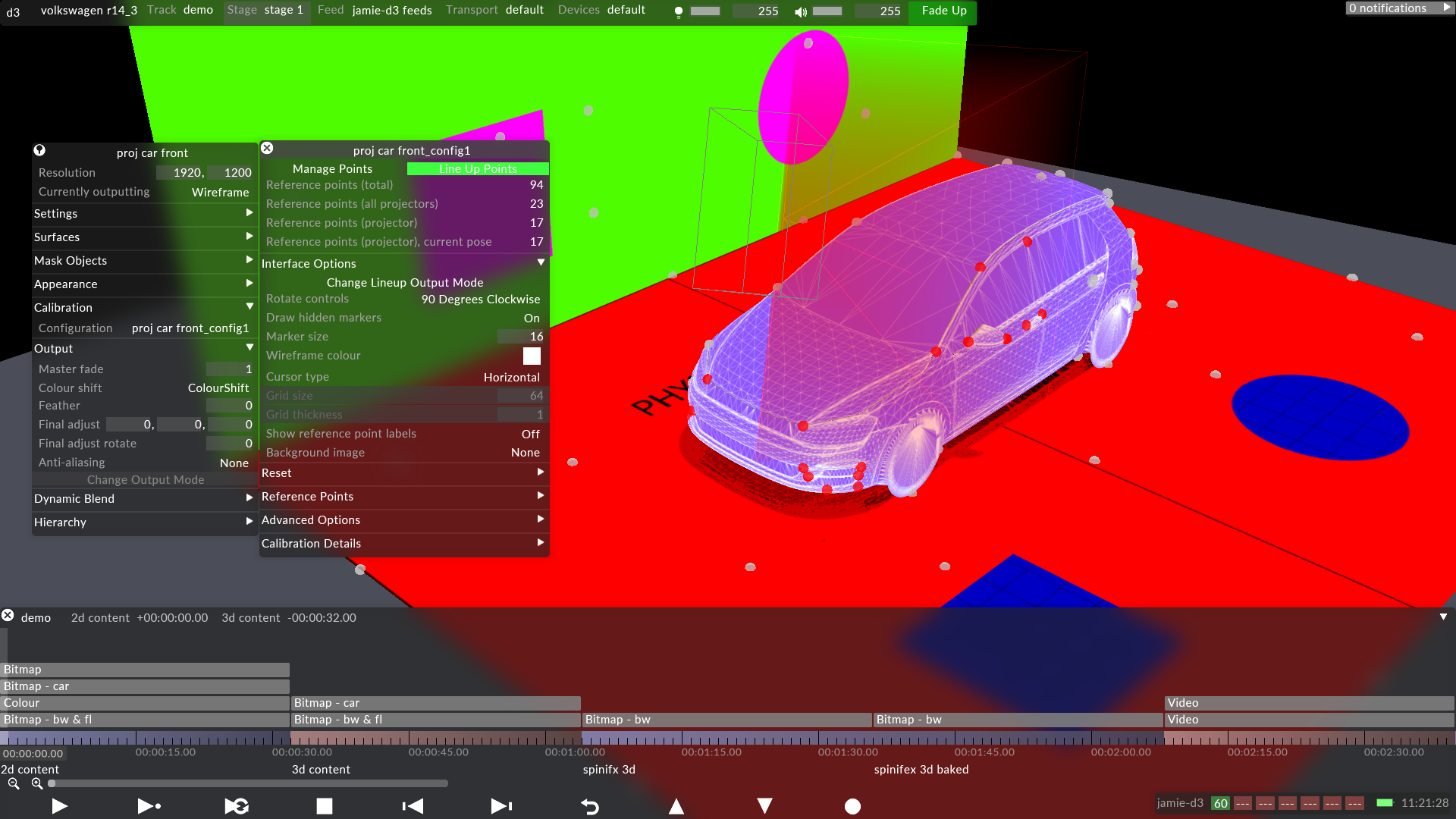 QuickCal
QuickCal lets you drop reference points directly onto the projection surface within the 3D visualiser. You can then immediately drag its 2D output position on the currently selected projector. Once you've done this for six points, QuickCal automatically starts calibrating the outputs in real-time as you drag each new point, without requiring any content re-rendering.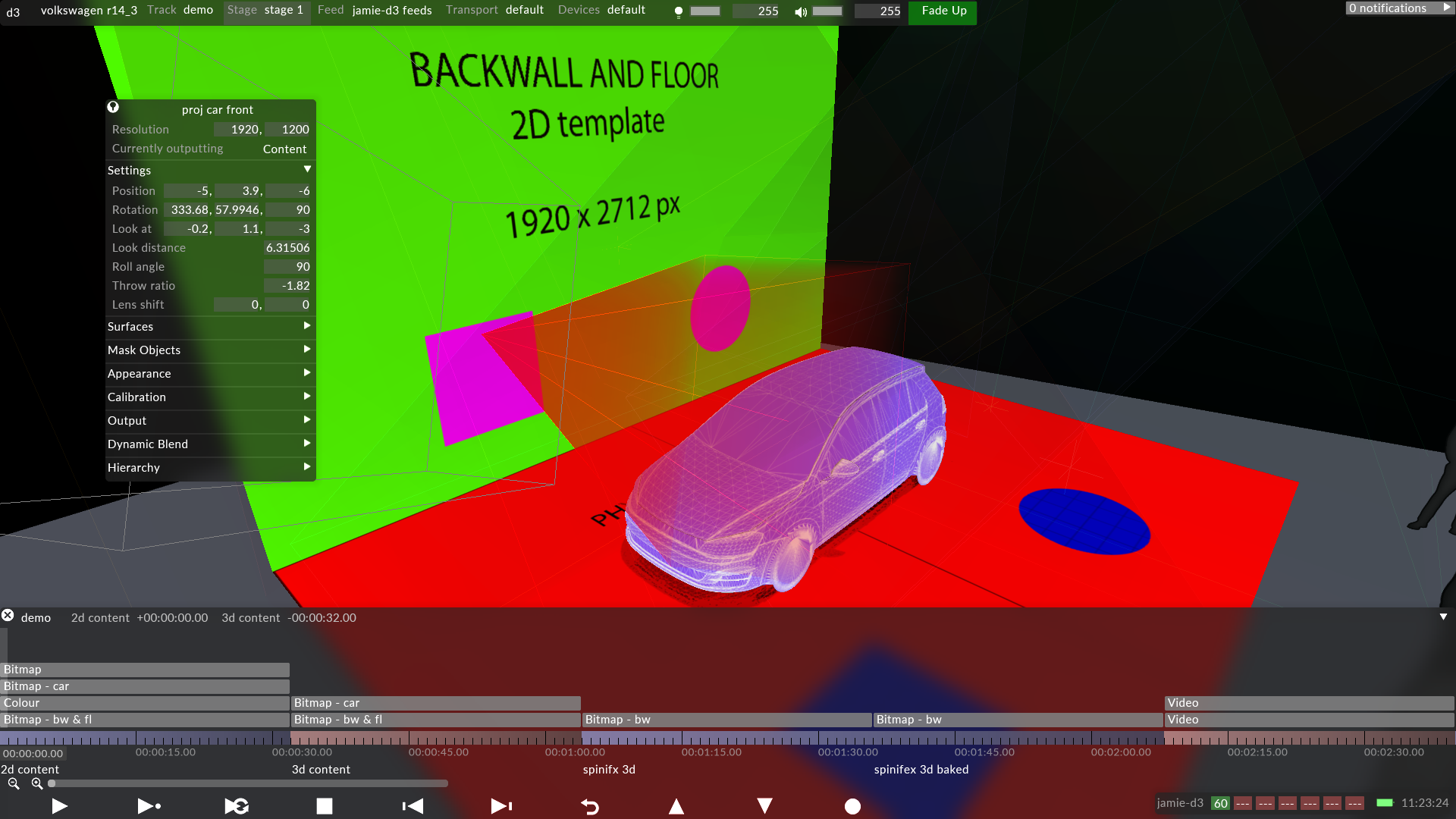 Manual Calibration
To achieve a perfect lineup you can also choose to manually adjust the 3D position and other parameters of the virtual projector. Perfect for cases where the 3D model doesn't match reality.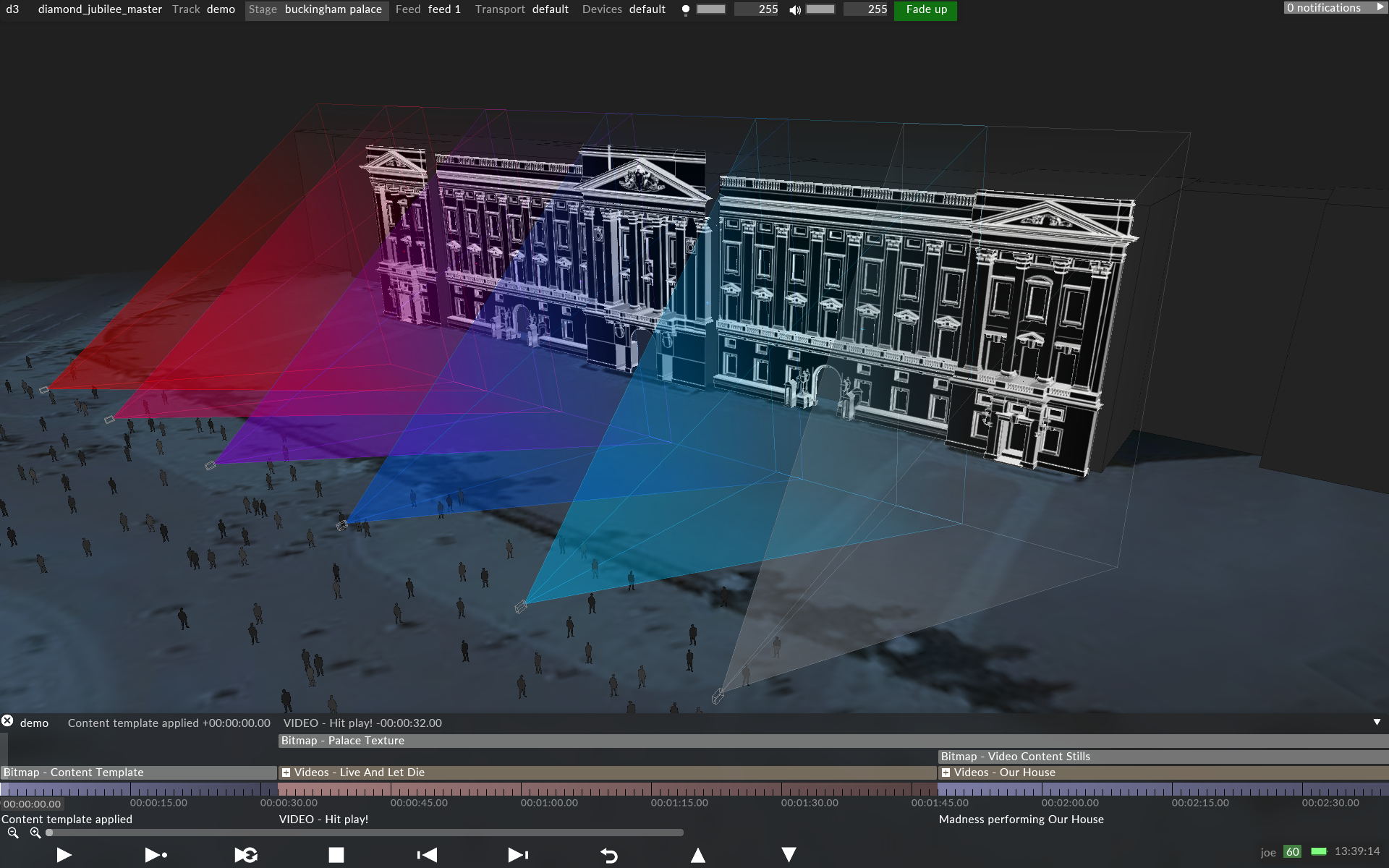 Advanced Projection Toolkit
For projection mapping projects, create content and apply it directly to the 3D model of your projection surface.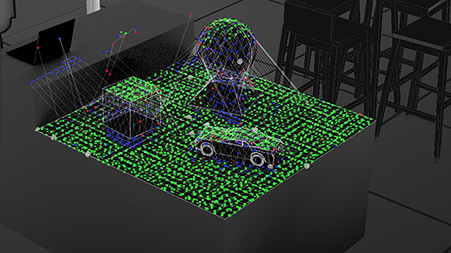 OmniCal
A camera-based projector calibration system, Omnical quickly captures a point cloud of your stage, accurately calibrates projectors to sub-pixel accuracy, and conforms pre-existing surface meshes to match reality.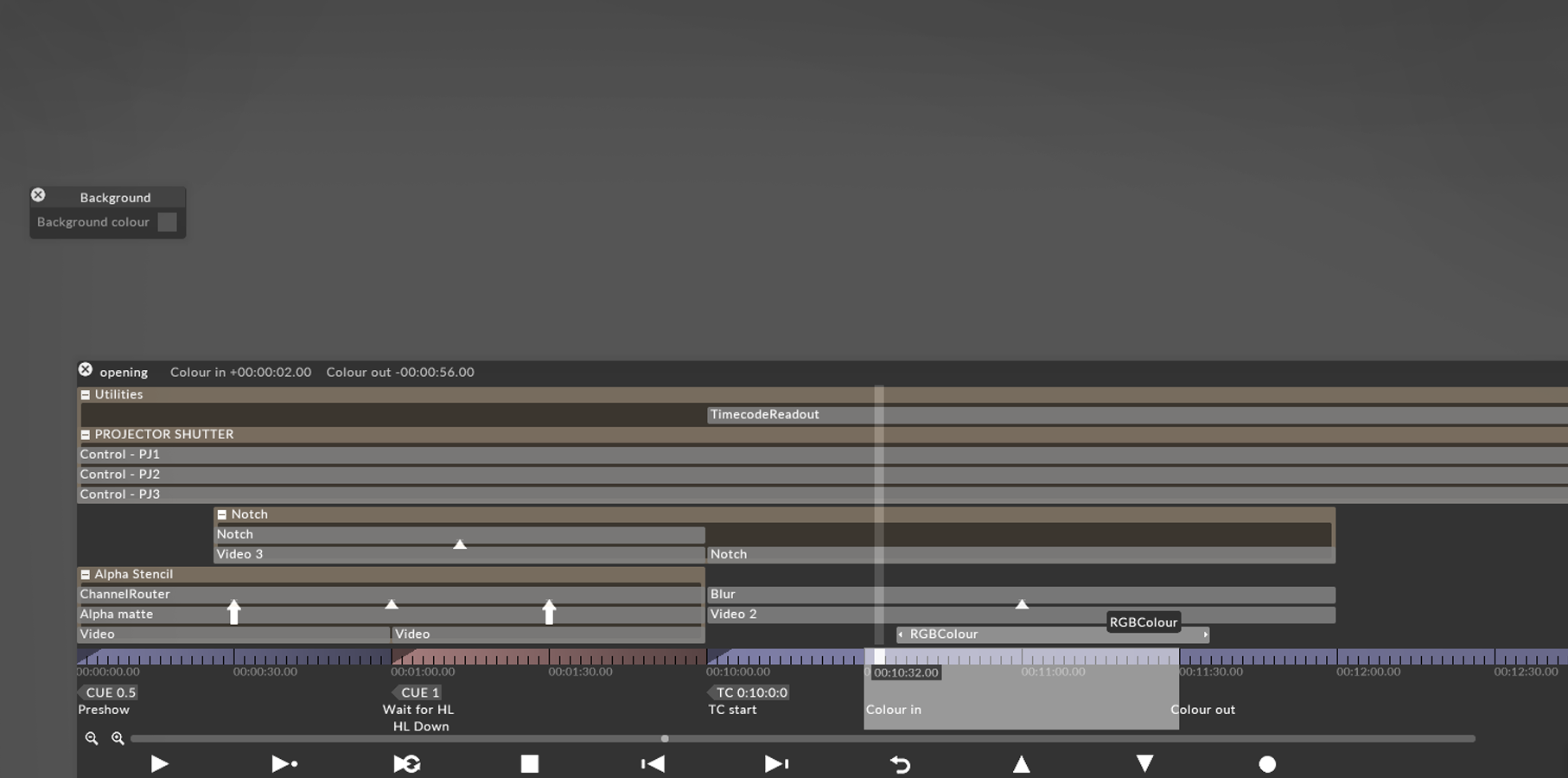 Timeline Editing
The disguise timeline lets you create cues, synchronise media and control layers, group layers, and quickly edit layer properties over time. Work either in HMSF for frame-by-frame accuracy, or add guide audio tracks so you can work in beats and bars for compelling, rhythmic edits.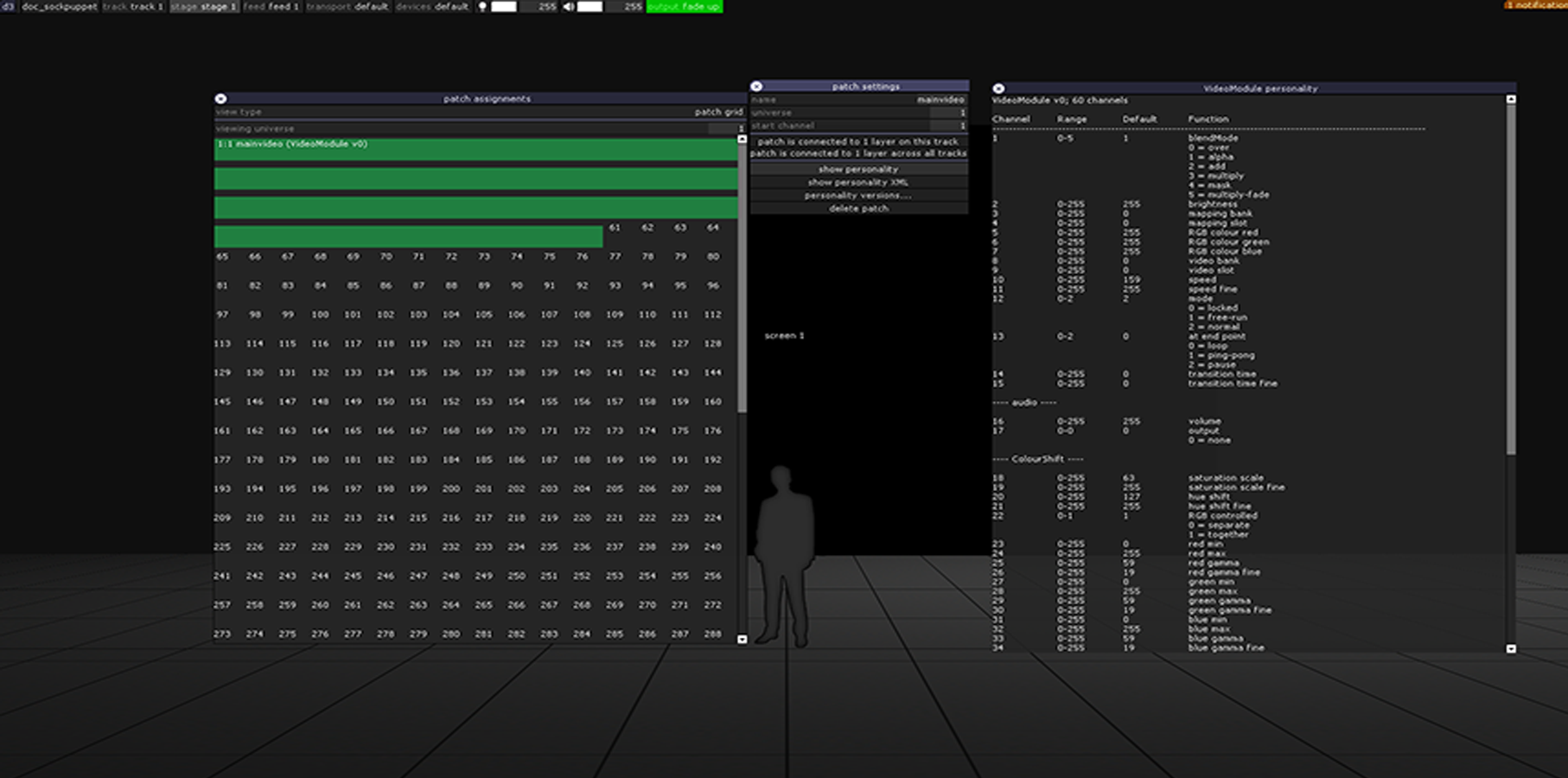 SockPuppet
Expose layers as DMX fixtures, and control them from the lighting desk of your choice, viewing media thumbnails on the desk via CITP.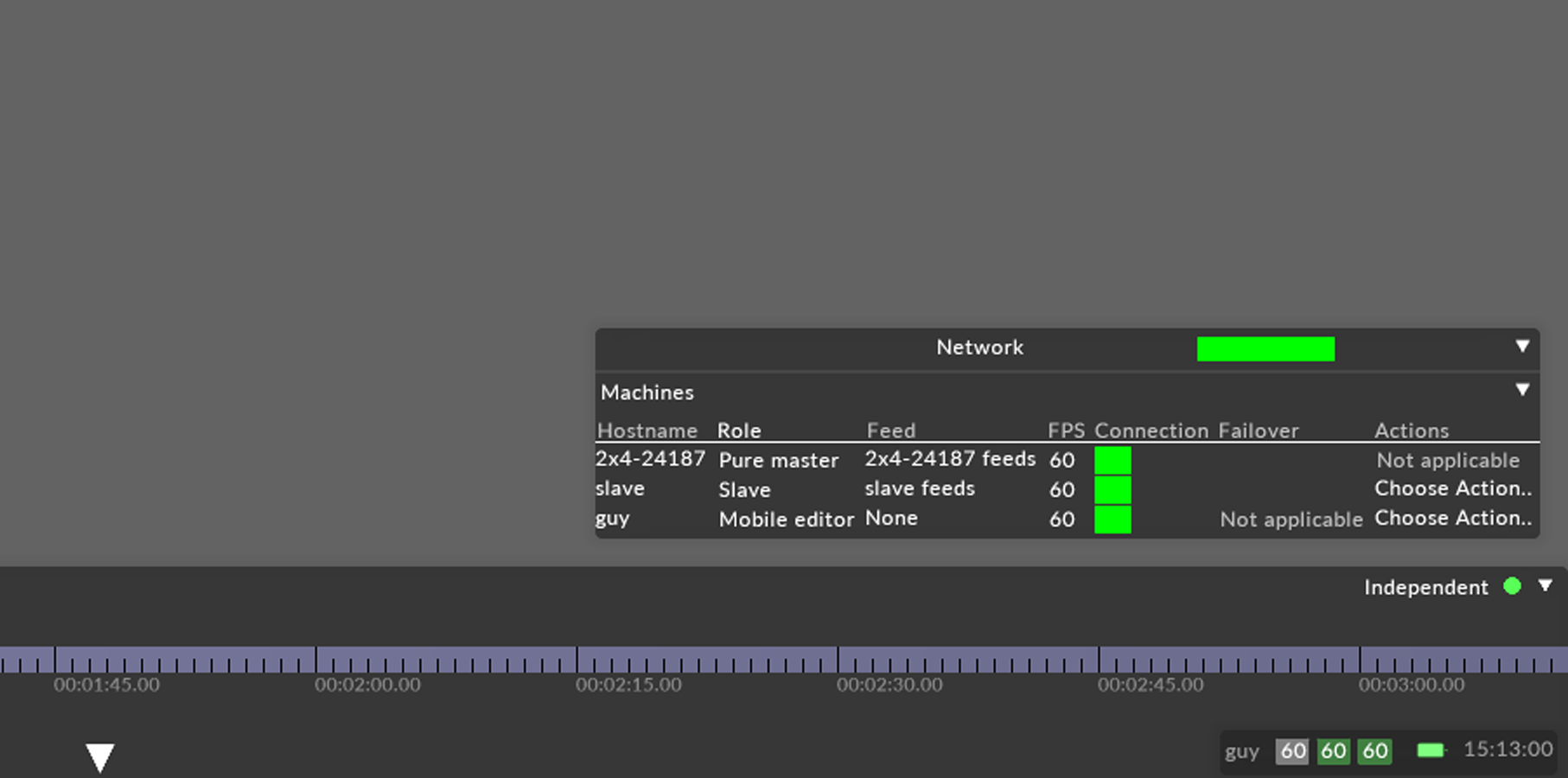 Multi-Edit
Connect multiple editor laptops to let many operators work on the show in parallel, sharing edits in real time. Multi-Edit lets you handle largest workloads to the tightest of deadlines.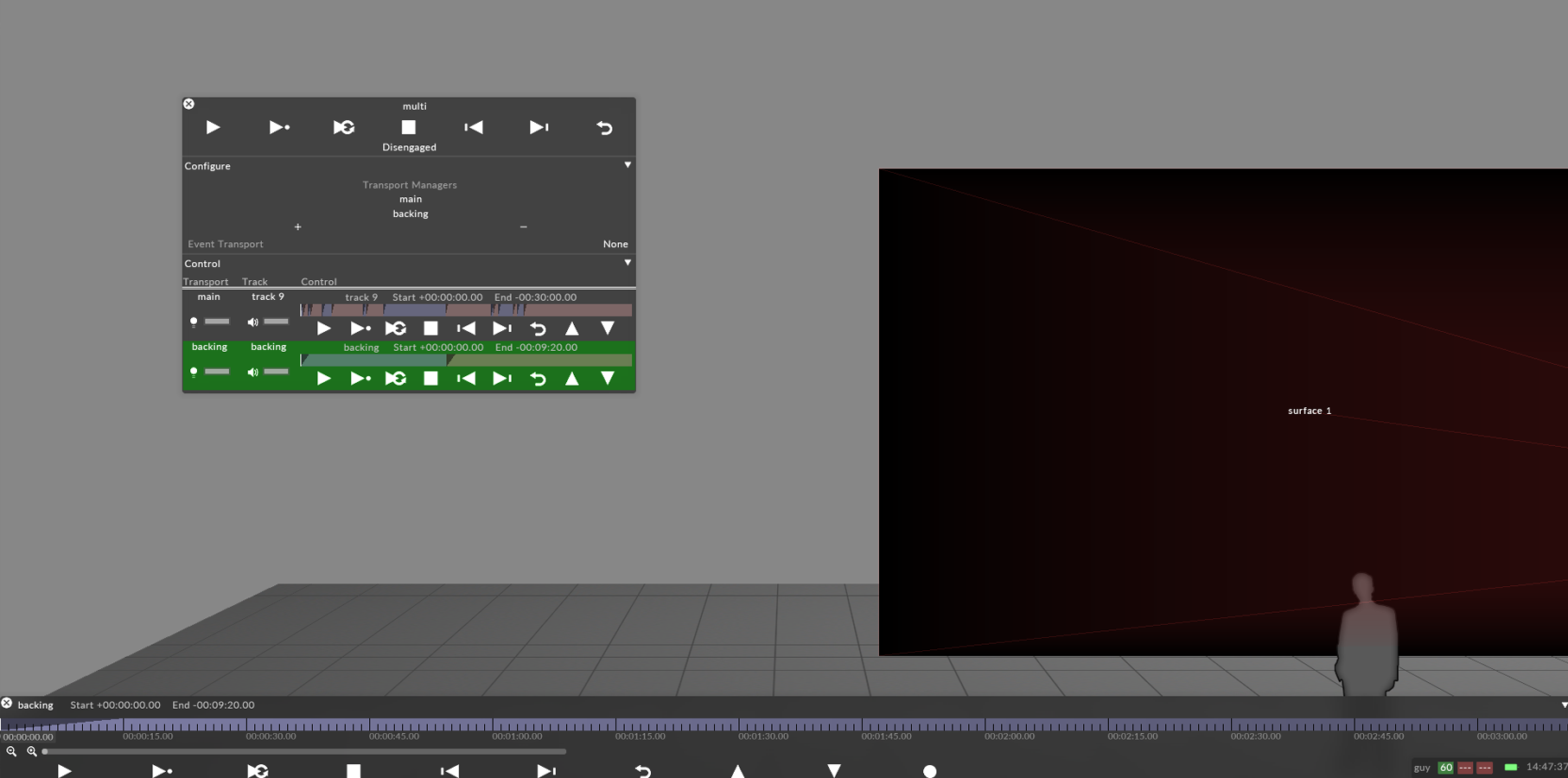 Multi-Transport
Have multiple timelines running simultaneously, each responding to its own external cues.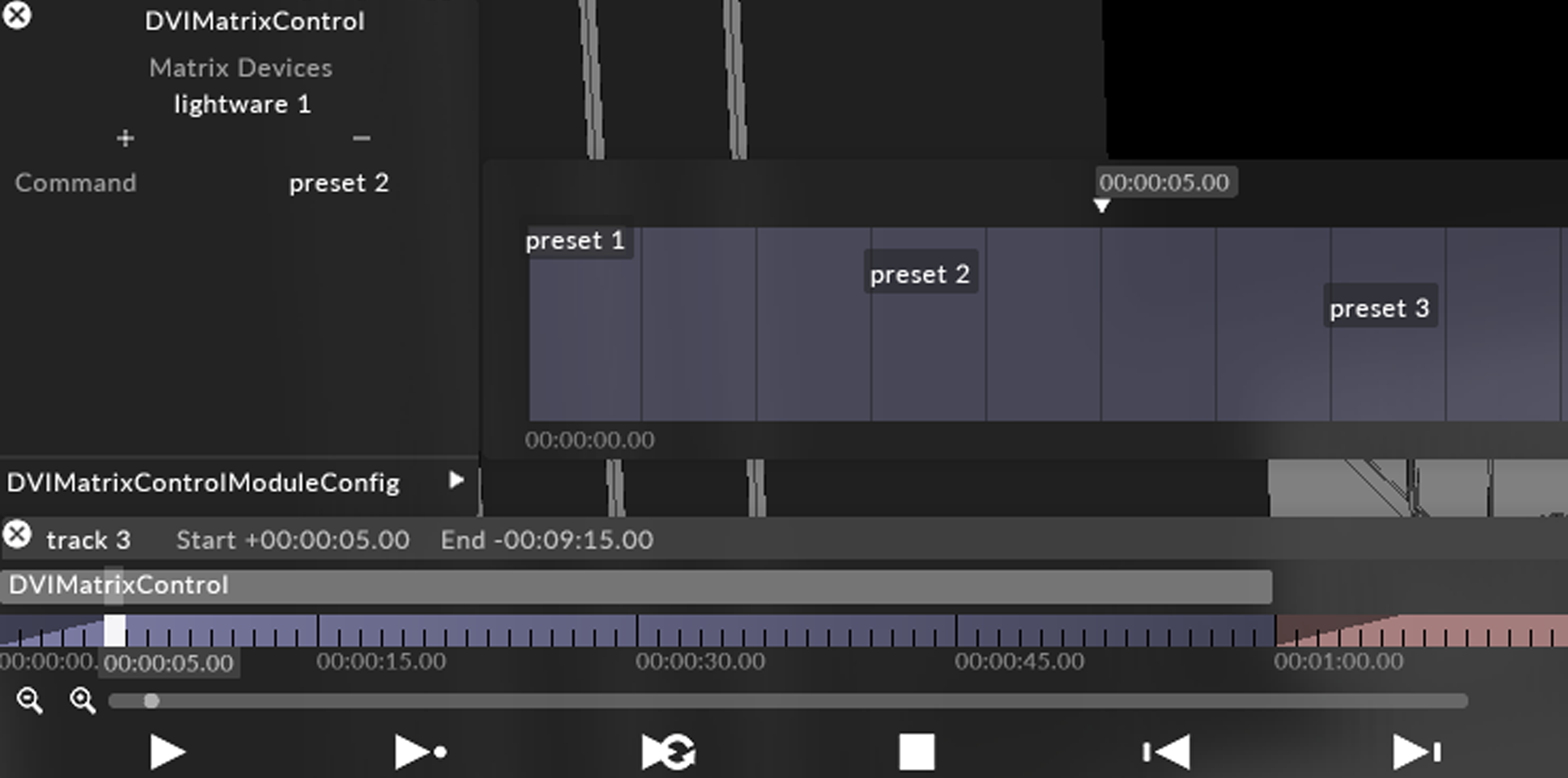 Control Layers
Control external devices such as switchers, projectors, or VISCA cameras via the timeline. Any device that receives telnet, serial, UDP, or OSC commands can be easily connected and synchronised.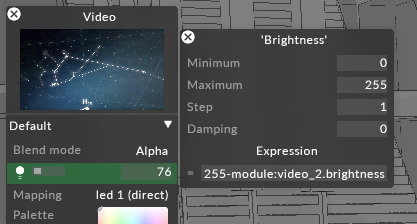 Expressions
Map artnet, OSC or MIDI inputs to individual layer properties, or connect them together using arithmetic expressions.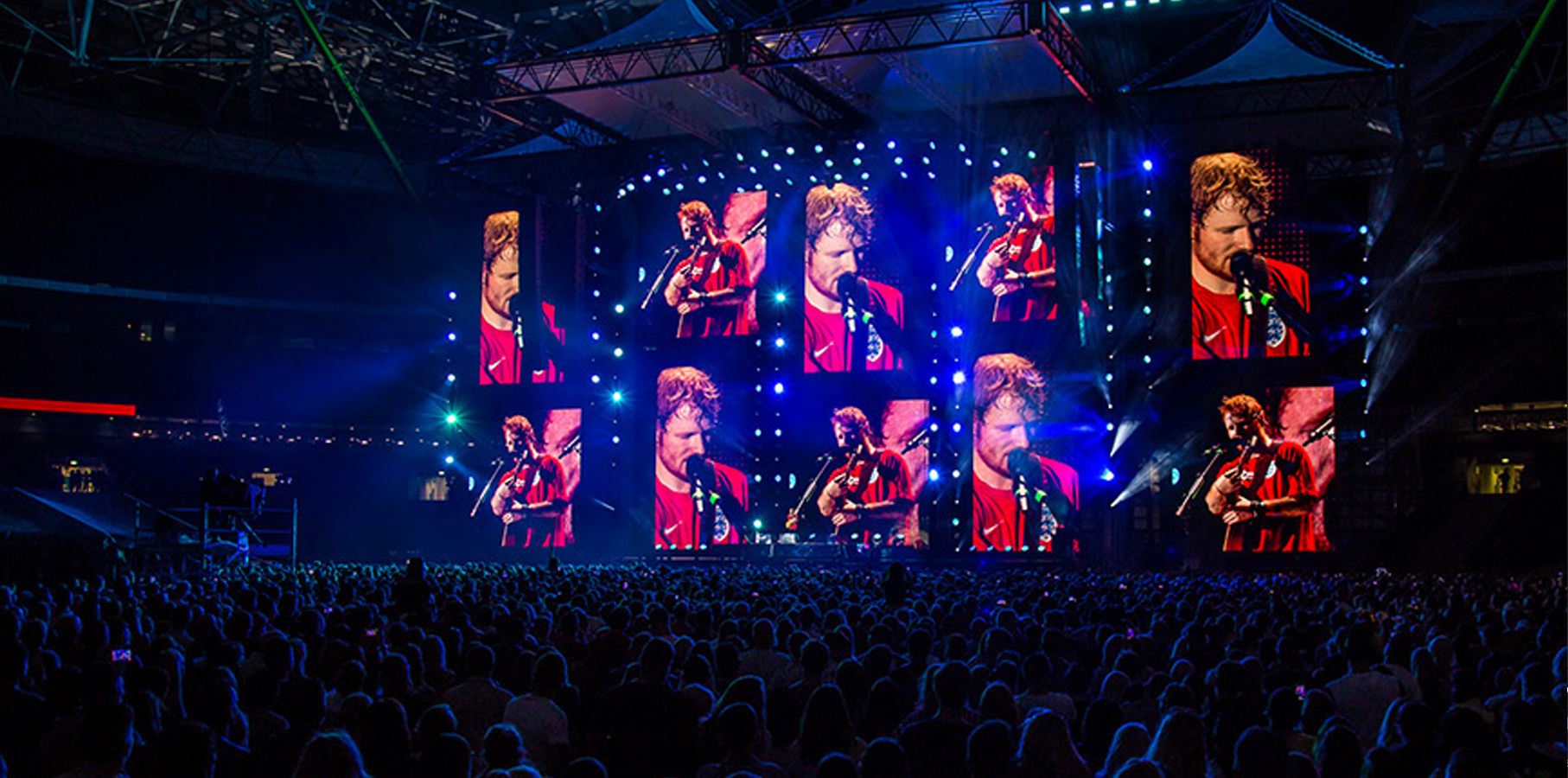 Capture and Output
Receive up to sixteen 3G-SDI streams, and map them to outputs with near zero latency. Users can also output content as DMX or sACN, interfacing with a wide variety of LED and lighting fixtures.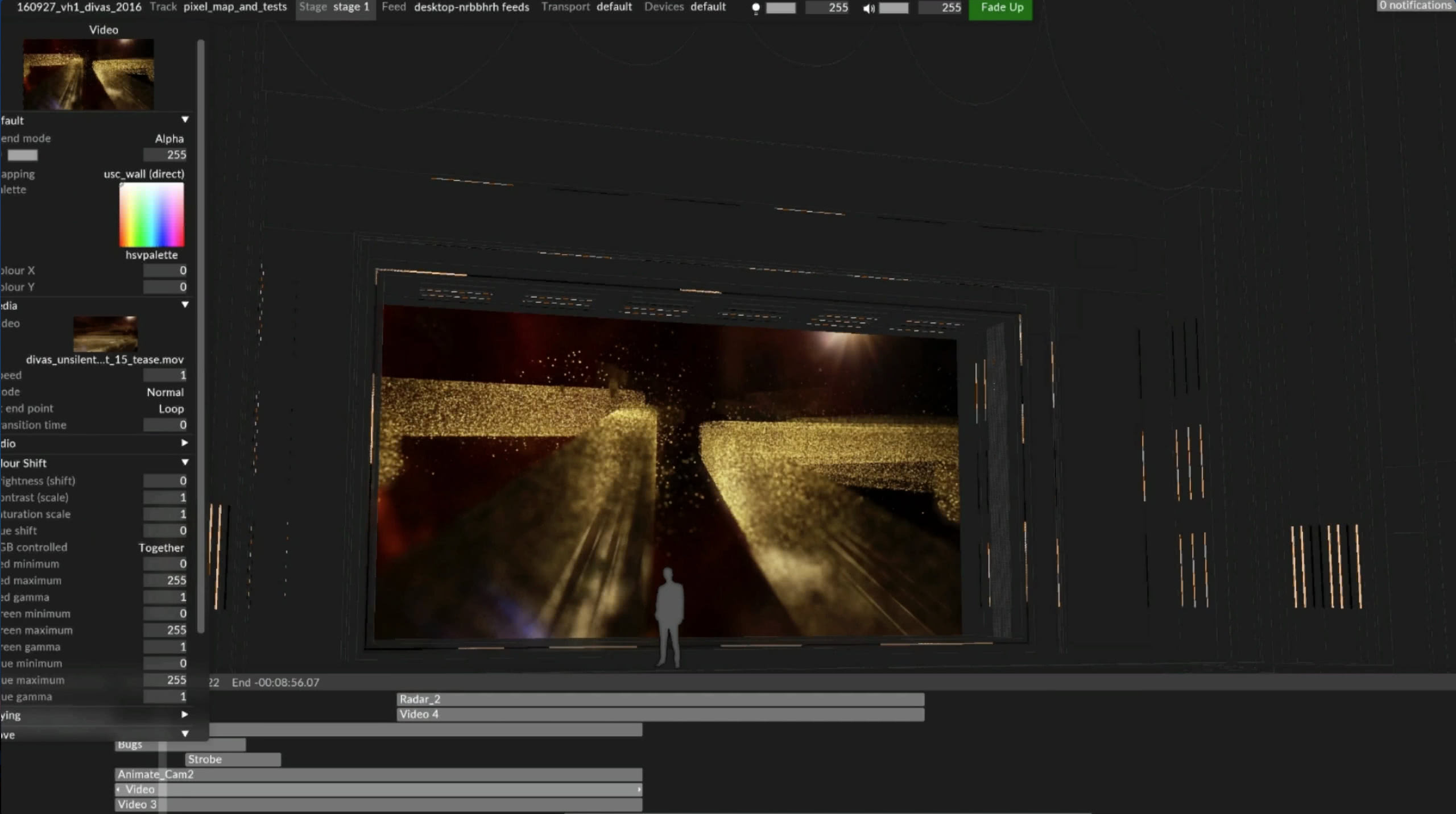 Synchronisation
disguise understands a wide range of synchronisation protocols, including SMPTE timecode (LTC or MTC), MIDI Show control (MSC), MIDI, MIDI Beat-clock, OSC, serial, and Art-net. Seamlessly switch between different cue types in the same track, and work with multiple cue stacks simultaneously for more complex triggering needs.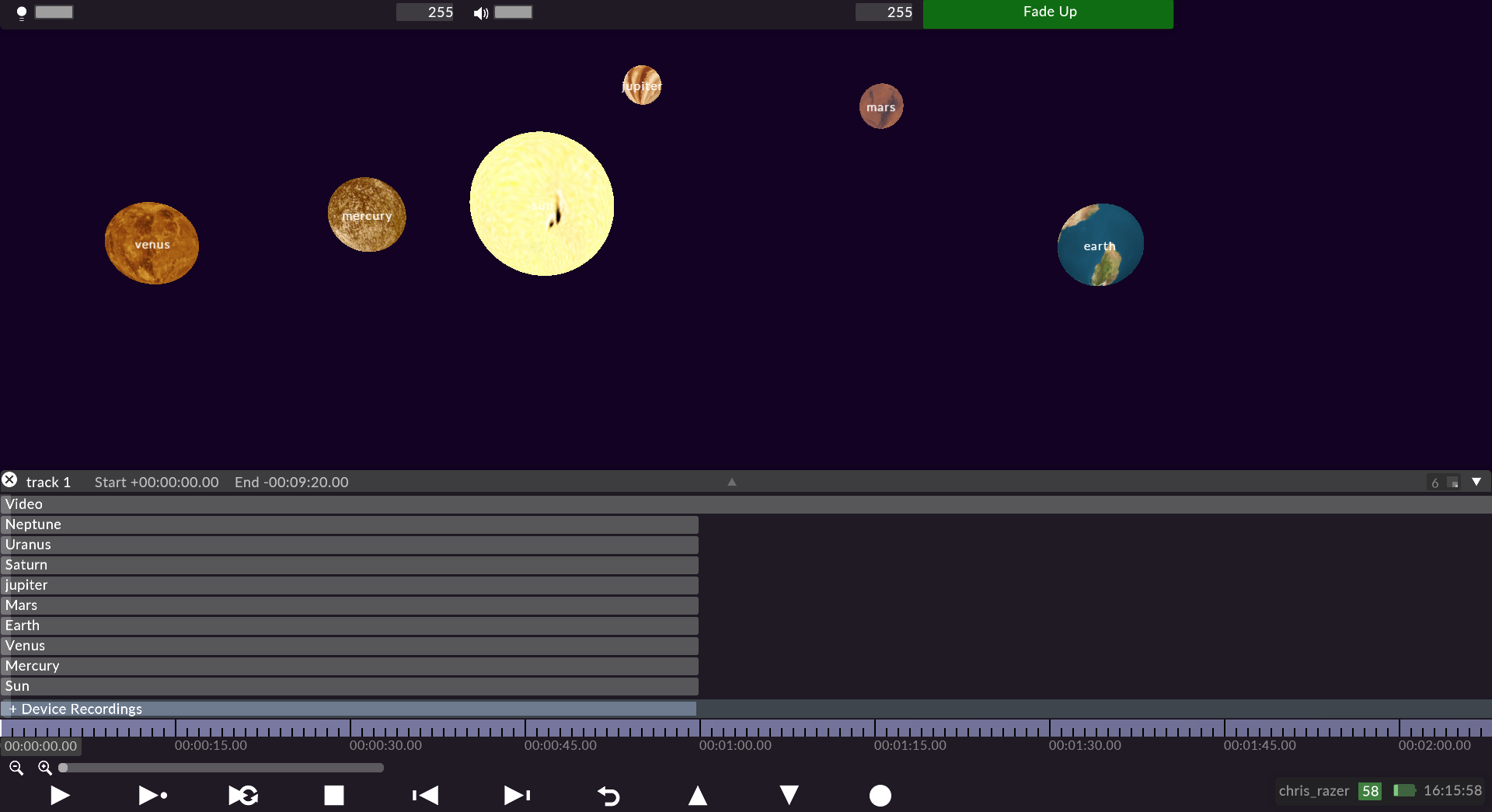 Device Recording
Any device you connect to designer can be recorded onto the timeline, allowing you to capture a performance and then edit around it easily on the timeline. This feature is essential to the creation of compelling, detailed interactive performances.
Tracking and Automation
disguise integrates seamlessly with a wide range of automation protocols including Fisher Navigator, Kinesys, PosiStageNet and Blacktrax, letting you track performers, stage props and screens smoothly within the visualiser. You can project content onto moving objects and screens; either to track content with moving projection screens, or to keep content stable on moving LED screens.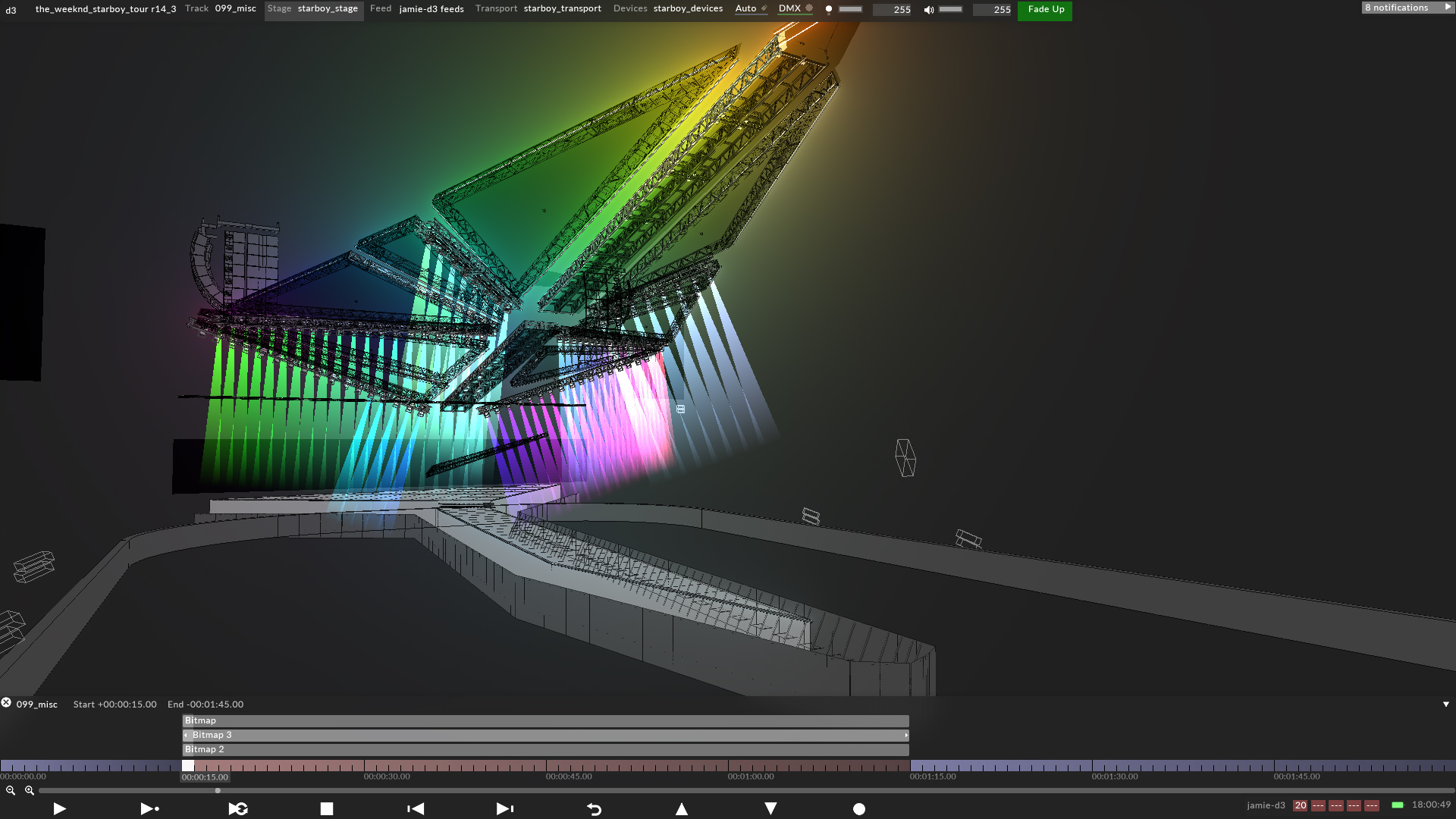 DMX input and output
disguise can output content as DMX or sACN, interfacing with a wide variety of LED and lighting fixtures.