More than a media server, disguise is an integrated show creation platform that supports your team through all stages of a production, from initial concept all the way through to showtime.
01
Concept development
View your stage, storyboards and test content from any angle instantly in the real-time 3D stage simulator. Communicate ideas clearly and quickly to get everyone, from clients to operators, inspired and on board.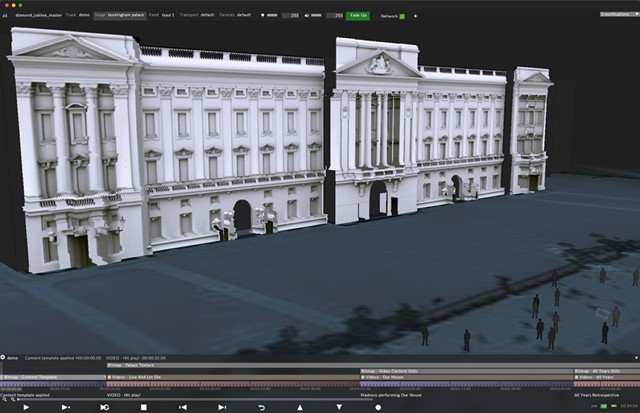 Real time 3D simulation
Import venues and video screens as 3D models and see how your video content will look.
Projection simulation
Project content onto the most complex 3D projection objects using the Projector Simulation toolkit.
Content mapping
Easily map content onto multiple LED, projection and DMX-based screens of any shape and form, static or moving.
02
Content validation
See whether your ideas work without spending your entire budget. Check content resolution, codecs, frame rate, sightlines, camera angles and timing.
Make sure you have the right projectors and they are in the right place. Pay attention to the details, and there will be no surprises on site.
03
Show sequencing
Import audio, lock to the beat, build cues, and sequence content in to-the-frame detail using the full-featured timeline. Or build a show using your light console. Either way, you can arrive on site with a whole show signed off and ready to go.
 
Beats and time
The disguise timeline gives users full flexibility - use HMSF when you need precision, beats and bars for snappy rhythmic edits, or freely combine the two as the situation demands.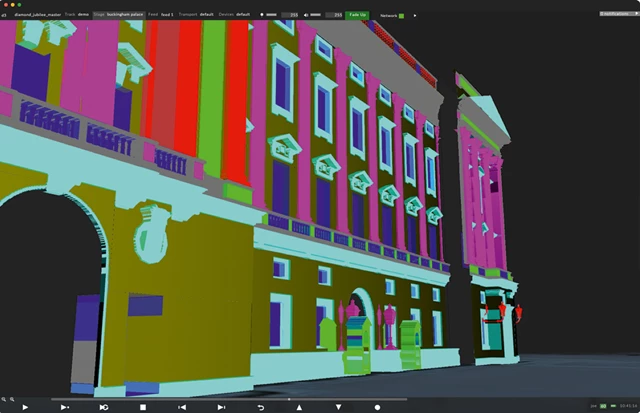 04
Load-in
Copy your project onto disguise's powerful media servers, and plug them into your stage. Format LED feeds, drive complex DMX fixtures, and calibrate projectors at lighting speed.
The unique multi-edit features lets your whole team work in parallel to make short work of the largest challenges and the tightest deadlines.

05
Show rehearsals
Synchronise with timecode, MIDI, MSC, ArtNet and OSC to integration seamlessly with the show.
Work on updates while rehearsals progress. Drive content effortlessly to moving screens, scenery and performers. Manage new content versions easily and quickly as they arrive. Play generative content that responds to the energy of the moment.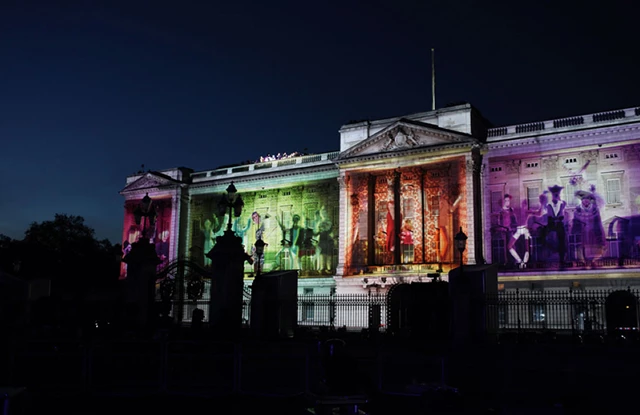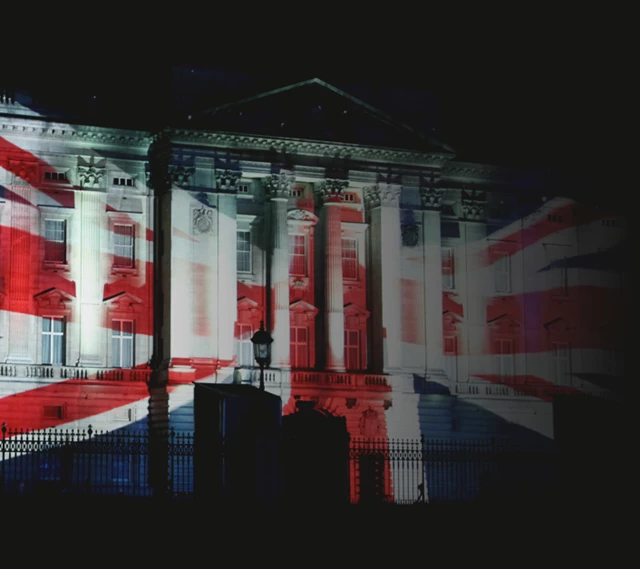 Showtime
The unique understudy backup system and built-in matrix control makes sure you have complete confidence in the outcome.
After all, everyone's watching