blog 2022 5 min read
Augmented Reality Explained
Augmented Reality (AR) is where a user's view of the world is enhanced or augmented with computer-generated content. As an integral term falling under extended reality (xR), AR offers an opportunity for consumers to experience the world in a unique and personalised way. Brands, artists and broadcasters are already harnessing the benefits AR has to offer - here's how:
Augmented Reality, Virtual Reality (VR) and Mixed Reality (MR) - all sit under the giant umbrella term of Extended Reality (xR). xR refers to any kind of experience that blurs the line between the physical and virtual. The popular game, Pokemon Go, is a great example of how AR helps combine the real and the virtual to deliver a unique experience.
How Augmented Reality enhances the consumer experience
AR offers a new type of experience for the consumer, from experiencing live broadcast to using personal devices to interact with products. With Covid-19 and climate change concerns driving a need for more remote experiences, AR has been used more and more—particularly in the retail sector—to recreate physical experiences at home and also improve the customer journey and consumer experience.
For example, makeup brands like L'Oreal and Sephora now allow consumers to virtually try on their makeup from home; furniture brands like IKEA are using AR to visualise what a product might look like in their room. Fashion brands are using AR to allow customers to try on their clothes virtually. According to Forbes, in 2021 e-commerce was a $469.2 billion industry and, in 2022, is set to rise even higher. AR tech can make buying goods online an improved experience, with brands that use AR standing out from the rest.
So, not only can brands use AR to replace in-store experiences, but they can even offer a more personalised and informative experience to help the customer make the best choices. Research from Growth from Knowledge has found that 42.8% of global consumers want to use AR and VR to shop like they're in a real store and 38.2% to experiment with new products.
Enhanced remote shopping experiences have the additional benefits for brands of being able to move away from the costs associated with bricks and mortar business, and more recently, the ability to offer a no-contact shopping experience to keep staff and customers safe during a pandemic.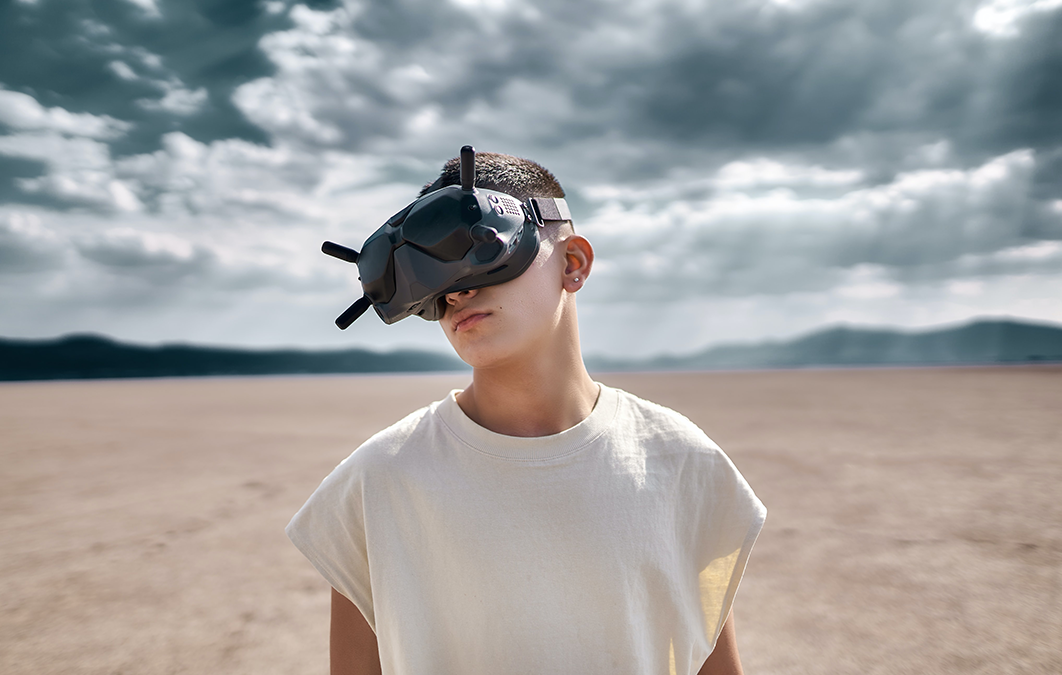 Augmented Reality for visually stunning hybrid events
Meanwhile, product events like the Maserati MC20 launch have used AR to create hybrid events, launching the new car to an audience of 27 million online and 500 in person at the Autodromo di Modena in 2020. Viewers tuning in remotely had an extra layer of theatricality and visual excitement achieved with AR effects, which included a countdown to the show's start, a creative display of Maserati's Trident branding and artistic visual effects, and culminating in a floating manta ray - the inspiration for the design of the MC20.
Being able to create these experiences means that brand experiences can reach a much broader live and remote audience, with remote viewers getting a unique viewpoint, not simply a filmed live experience.
Augmented Reality for live events
Augmented Reality is not just for use on personal devices and apps: AR can also be deployed in live events. For example, the world tour for K-Pop band BTS used AR to enhance the experience for those viewing the performances via screen in the stadium.
"Understanding the performance on a stadium scale was an important factor," said Executive Producer Danny Firpo. "The sheer scale of a stadium setting meant that the performer was almost too small to see in person except for those in the front row. A significant percentage of the audience would experience the show and watch the performer through the IMAG screens with the AR effects."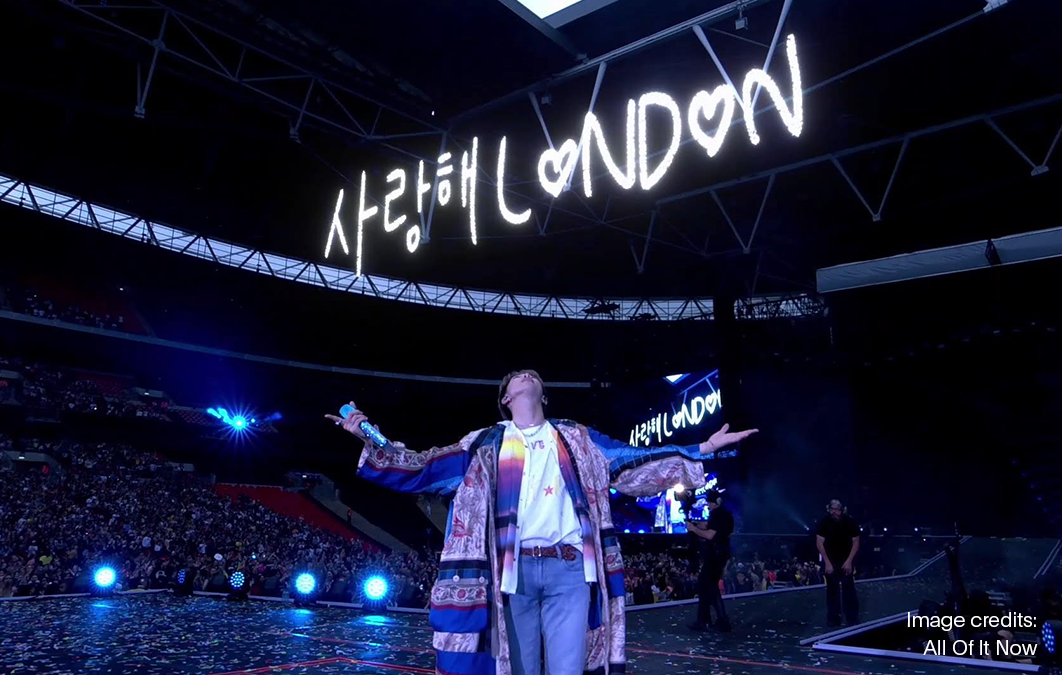 Viewers watching the song 'Trivia: Love' via projected screens saw an overlay of words and fluttering hearts, shimmering and floating around the stage and above the performer's head, achieved using disguise's gx 2 media servers to feed the graphics into the cameras in real-time.
Read our case study to learn more
Augmented Reality in Broadcast
Using the disguise xR platform, AR elements can be added in-camera to create exciting graphics and a more engaging TV broadcast. When Covid-19 hit, it meant that many broadcast events like sports concerts and award shows had to be held without a live audience present, AR was used to capture and bring the thrill of the event to audiences watching on their TVs at home.
One example of a broadcaster using AR has been the Euroleague Basketball Final Four opening show. Using disguise workflows together with Notch real-time graphics, and LED screens positioned around the court at Lanxess Arena, digital design specialists Ombra created a memorable countdown to the start of the game.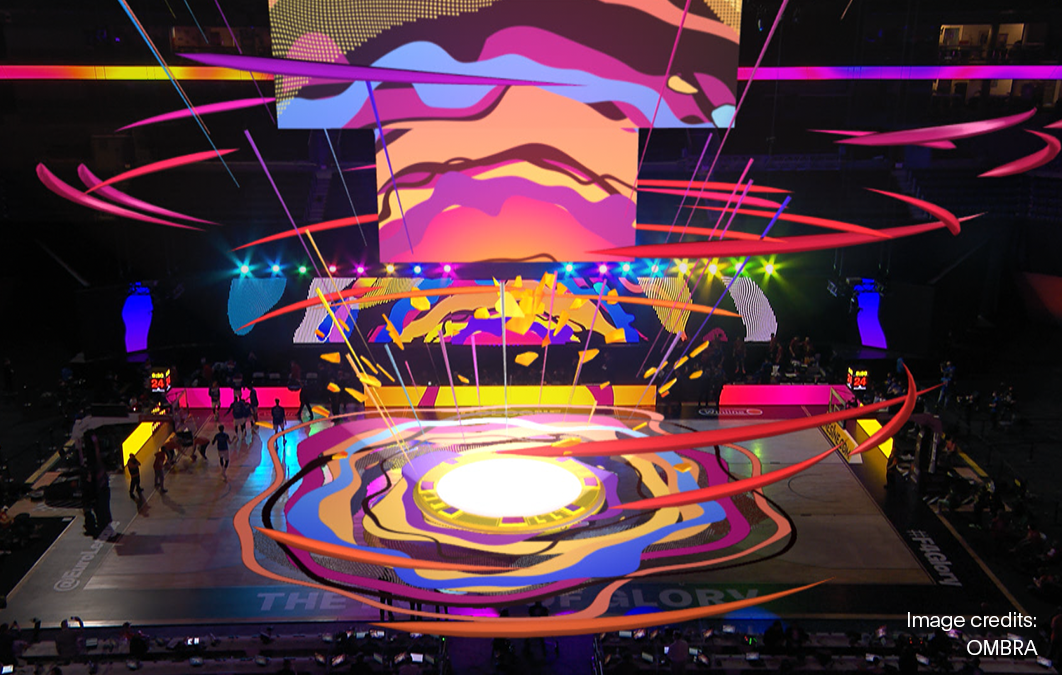 Another example of using AR in broadcast was ITV Sport's hybrid xR studio in Maidstone, Kent. Delivered by White Light and powered by disguise xR, the studio was used for coverage of the UEFA Euro 2020 Championships. It included a virtual set stitched together with the real set and overlaid with AR graphics.
Read our case study to learn more
AR offers brands, broadcasters and live event producers a variety of ways to deepen the connection with viewers, personalise the consumer experience, and surprise and delight anyone interacting with a brand or event. Augmented Reality is just beginning to be available as a tool for engagement and creating brand conversations, but its potential for enhancing experiences is almost limitless.