blog 2021 3 min read
disguise shares tips on how to become a better LGBTQ+ ally
Pride Month is celebrated every June in tribute to those involved in the Stonewall Riots. At disguise, we celebrate Pride Month by taking a moment to reflect on what we can all do to become better allies for the LGBTQ+ community. disguise People Experience Manager, Ruth Shaw, shares her top five tips:
1. Stand Up!
Don't be afraid to stand between your LGBTQ+ friends and hostile behaviour. Speak up when you hear prejudice and challenge the mindsets of those around you. This could be with anyone in any situation, like challenging your friends, colleagues or family members over a roast dinner, for example. These conversations are not easy but they are important. Remember that not one person can stand up to all types of discrimination alone but we all can work together to collectively make a difference
2. Educate yourself
It is up to you and you alone to keep educating yourself and learning about issues for every type of minority community, including the LGBTQ+ community. So diversify the content you consume and expand your knowledge. This can be podcasts you listen to, your reading lists and what films and TV you watch. Don't forget about educating children. Books that feature LGBTQ+ characters exist for all ages.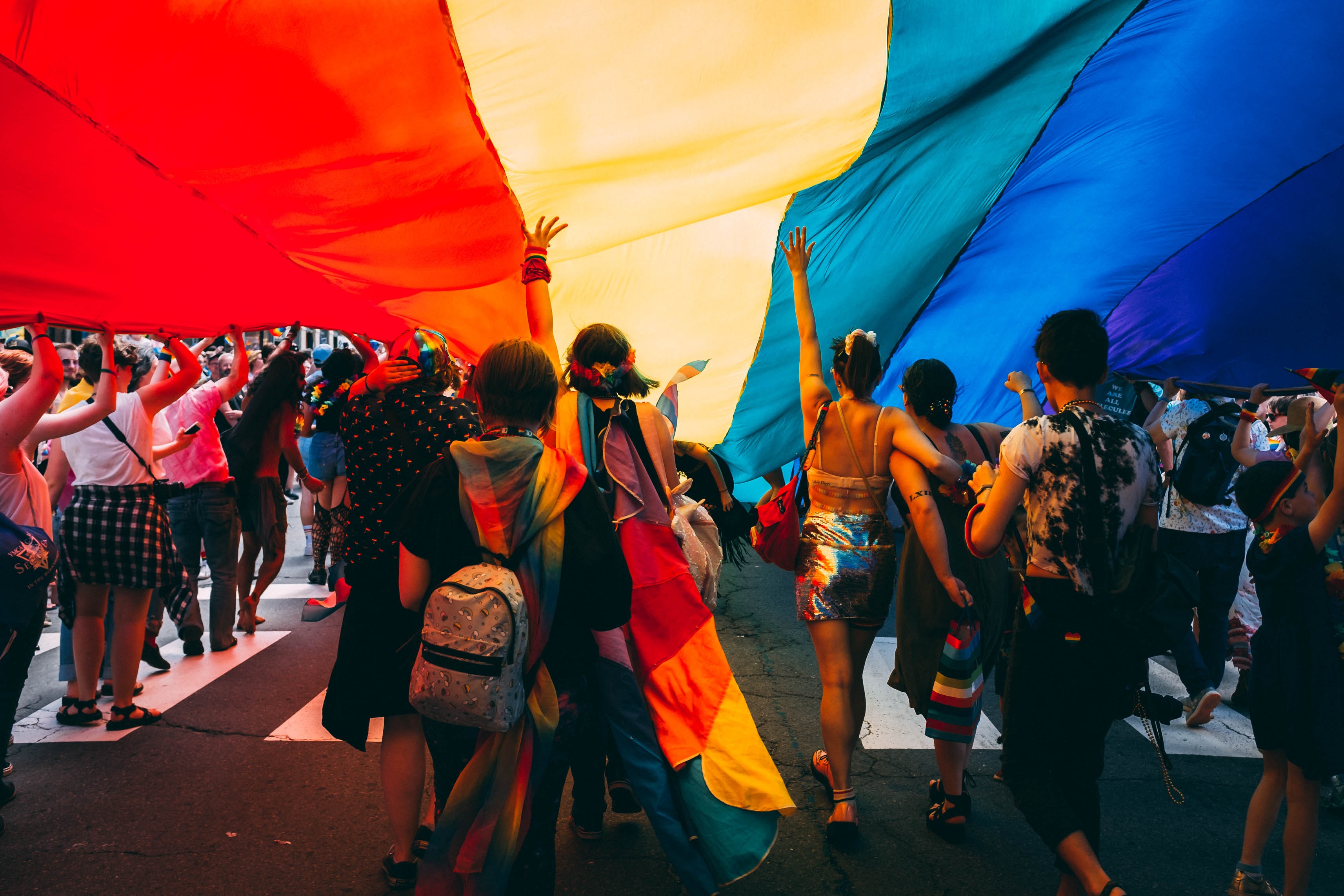 3. Support charities and small LGBTQ+ businesses
Who doesn't love shopping?
Go online and use social media to find independent sellers and start buying! Donate to charities and organisations that support the LGBTQ+ community. This does not always have to be financial support. Getting word out about LGBTQ+ businesses is absolutely free. You can use word of mouth or share an advert or link on social media.
4. Be conscious of your language
The language we use was primarily developed for heteronormative people. Being a better ally involves rethinking some of that language and being more aware. If you are unsure of someone's pronouns and labels, then ask! It's ok to feel nervous about getting it wrong. You will make mistakes but when this happens, don't panic. Apologise and listen when you are called out. This is all part of the process of learning and unlearning and we are in it together.
5. Resist the urge for validation
Remember that this isn't about you. Don't expect a pat on the back or praise for what you are doing. Your LGBTQ+ peers already know it is hard work to fight for LGBTQ+ rights and they don't get thanks for it either. It's important to de-centre yourself, listen and share the voices and experiences of others.
We are committed to hiring and empowering others from diverse backgrounds. We wish our LGBTQ+ members of our community including partners, team members and customers a very happy Pride Month.
Now bring on the celebrations!