news 2023 3 min read
disguise and ZeroSpace develop new Spout integration
disguise has announced integration with ZeroSpace's SpoutBridge, a tool which bridges the Spout technology with disguise RenderStream to facilitate production for xR and live events.
The ZeroSpace engineering team, a next-generation media production facility and research lab in downtown Brooklyn, NY, worked with disguise to open up access to Spout within the disguise user community. Spout is integrated into most commercial VJ softwares and is available as a free plug-in for OBS Studio, the free, open-source and cross-platform screencasting and streaming app; allowing sharing of the same GPU video texture with content render engines for uncompressed, zero latency frame streaming.
"Spout is a tool used by visualists and creative technologists that's integrated into every major live visual rendering software. It's a simple-to-use interface that's become the default standard in the live visuals environment for over a decade," explains Evan Clark, Head Research Engineer at ZeroSpace.
"SpoutBridge integrates Spout with RenderStream, allowing the distribution of video content over IP networks between disguise machines. It also offers 12-bit RGBA colour, ultra-low latency and ease of setup, while removing the need to distribute SDI inputs across all physical machines," adds disguise Lead Engineer, Josh McNamee. Users need to configure their Spout application on a disguise rx render node to target the RenderStream bridge.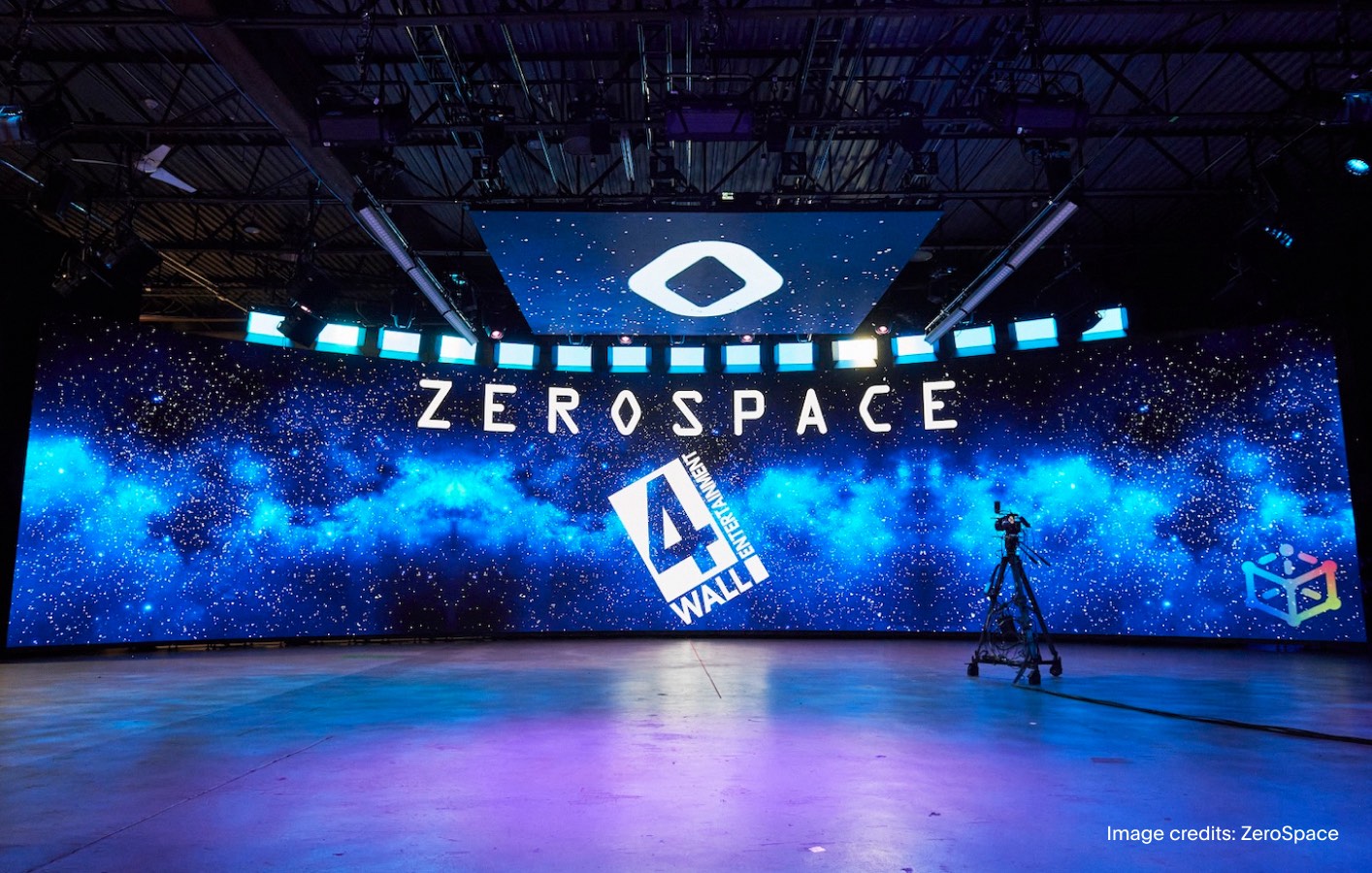 Aimed at installations, festivals, and live events with large LED displays that need an easy way to distribute live and interactive visuals across displays, this solution minimises the need for physical cables and allows resolutions and colour depths far beyond what HDMI and SDI are capable of. Currently, visualists are constrained by the physical outputs present on their machines. This solution provides them complete control over massive LED screens by creating a limitless canvas. By taking advantage of cluster rendering with video over IP, it will dramatically change the output requirements to drive LEDs while minimising extraneous wiring.
The integration of SpoutBridge with disguise is the latest development in the disguise-ZeroSpace relationship. ZeroSpace began collaborating with disguise in early 2020 as part of disguise's xR insider group, before becoming one of the first partners in disguise Metaverse Labs - a global network of experts that deliver hybrid experiences in the metaverse, drawing on the RenderStream infrastructure's ability to connect real and virtual worlds.
ZeroSpace was also the first official Metaverse Labs partner site. They have collaborated closely with the disguise Labs team in New Zealand to create inter-connected stage workflows, cross-continent communication, and develop the future of truly hybrid events. The team is also working closely with disguise partner, 4Wall Entertainment, for their expertise in xR and ICVFX to provide a truly unique space powered by disguise for real-time rendering, ICVFX, and xR workflows.
SpoutBridge integration with disguise doesn't end with the current capabilities. "We are looking forward to what features will come next," reports Clark. "We are excited about the possibility of the motion capture features coming soon in RenderStream releases."