Jordan marks its Independence Day with ambitious display powered by Disguise
Immersive Experiences
Architecture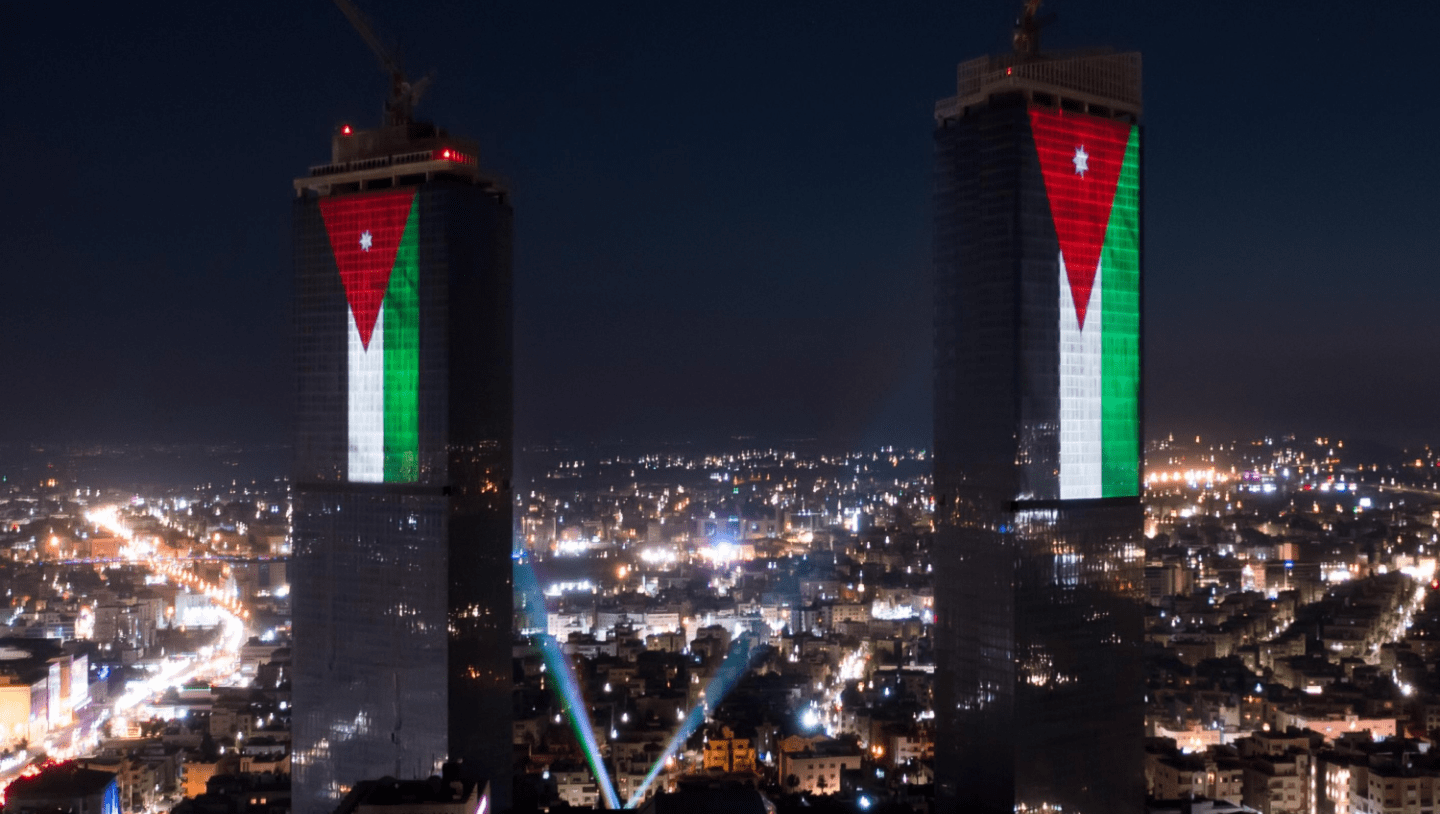 To mark the 76th anniversary of Jordan's independence, the country's iconic Jordan Gate Towers were lit up with the largest 3D projection mapping the nation had ever seen. Powered by three Disguise vx 4 servers, the end result was a stunning tribute to independence that could be seen for miles around.
Produced by VITA Events for production agency Behind The Scenes and the Jordan Royal Court, the display covered the four facades of the Jordan Gate Towers, which sit at the heart of the nation's capital, Amman. With complex structures that reach heights of up to 180 metres, 3D project mapping played a key role in creating a consistent and usable canvas upon which VITA Events could display high-quality images and animations that celebrated both Jordan's past and its future.
With the team signing on just one month before the launch of the show, VITA Events needed to map the structures and create the projection workflow that would allow the images to align with the unique contours of their canvas.
They also needed to project their content from three different areas simultaneously to ensure complete coverage of the buildings. Due to the busy urban location, however, they were not able to run optical or LAN cables between the projection sites. They had to find another solution to ensure synchronisation.
Disguise has been the key element to guarantee that all the technical requirements could be perfectly fulfilled.
Giorgio Devecchi
Founder and Managing Partner at VITA Events
Disguise offered the team flexibility and adaptability so they could explore different solutions for synchronising the content.
Despite the lack of cables between sites, VITA Events used the Disguise workflow to synchronise the world clock to LTC at each of their locations, enabling a perfectly smooth show. Disguise's multi-operator option was vital to the success of the production as well as the pre-visualisation function that allowed the team to demonstrate their end result to the client before the actual day of the event. According to Devecchi 'only Disguise can provide the best service'.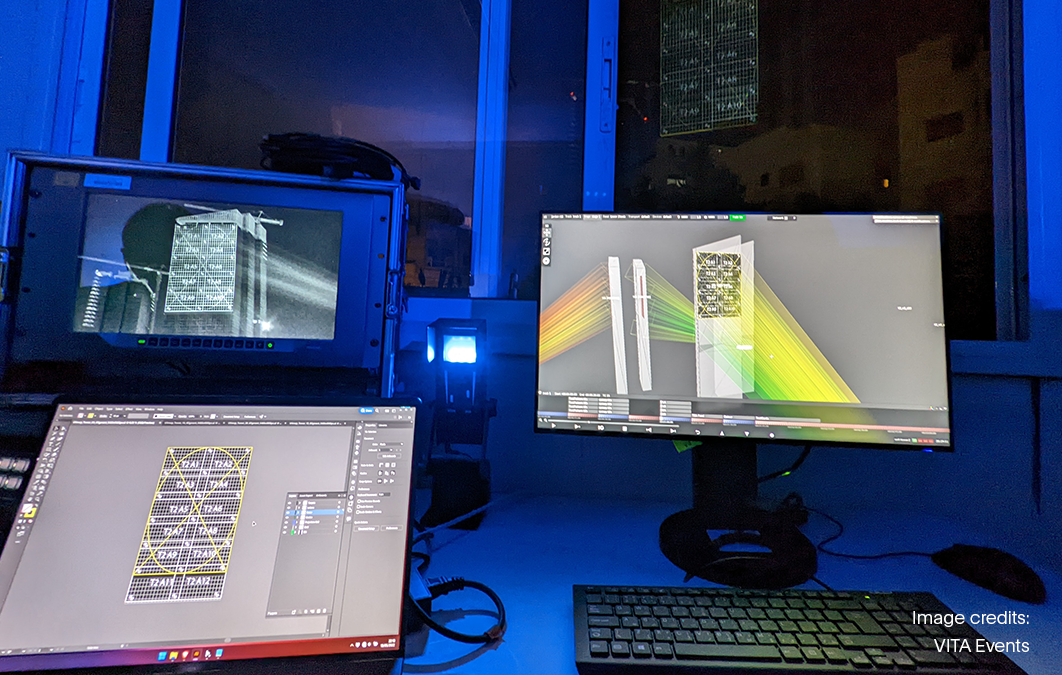 A month to the day after signing on to deliver this ambitious project, VITA Events watched as their custom-mapped 3D projection lit up the Jordan Gate Towers, putting on a show that was seen across the capital. For Jordan's Independence Day, the nation was able to remind everyone of its history and achievements, whilst at the same time demonstrating the country's bright future.
Learn more about Disguise's solutions for projection mapping