gx 3
The go-to media server for touring artists who want to run the most intricate set designs.
The most versatile media server yet
The gx 3 is our most versatile and flexible single-box solution to fit any production across any application, be it live or xR.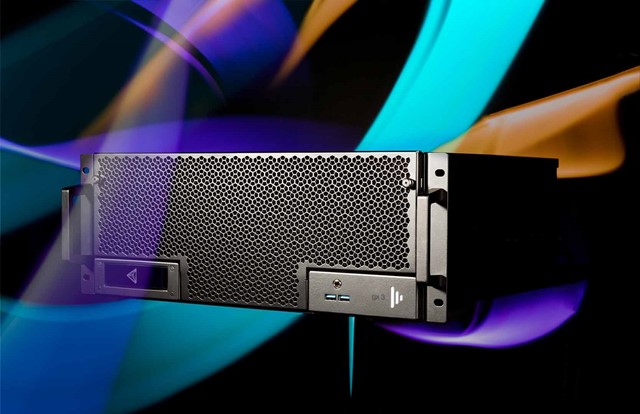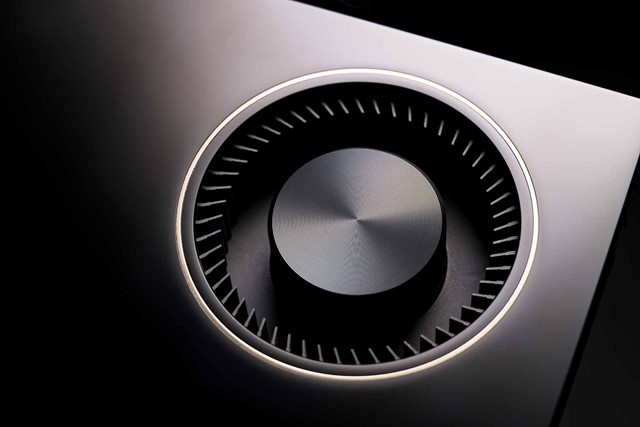 Take generative content further
Unlock new potential in Notch generative content such as facial tracking, simulation and buffer effects or even AI background removal for IMAG thanks to the NVIDIA A6000 advanced processing capabilities.
More video throughput
The gx 3 includes two 100GbE network ports and 12G video capture as standard, keeping in line with the future requirement of live shows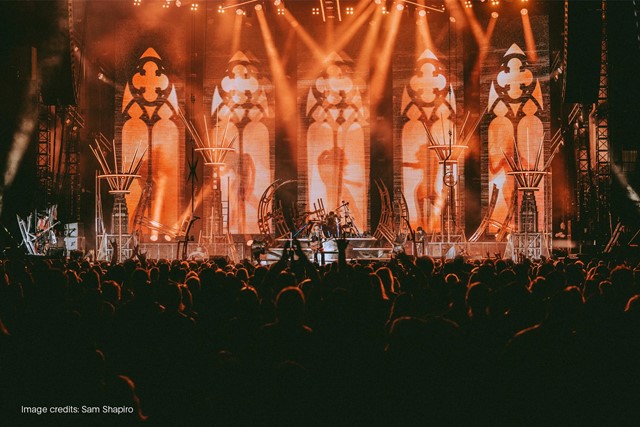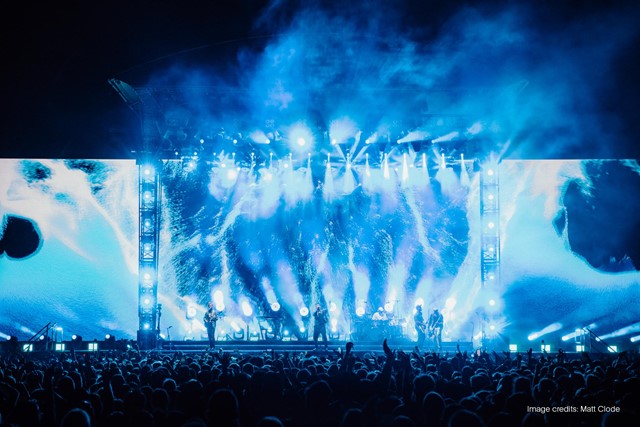 Designed for modern workflows
The integration of a new PCIe 4.0 motherboard, CPU, and storage guarantees peak performance when dealing with complex video files.
Battle tested chassis
Ruggedised 4U chassis with hi-res OLED front panel displaying detailed system information and a redesigned fan with a maximum decibel rating of 56dB.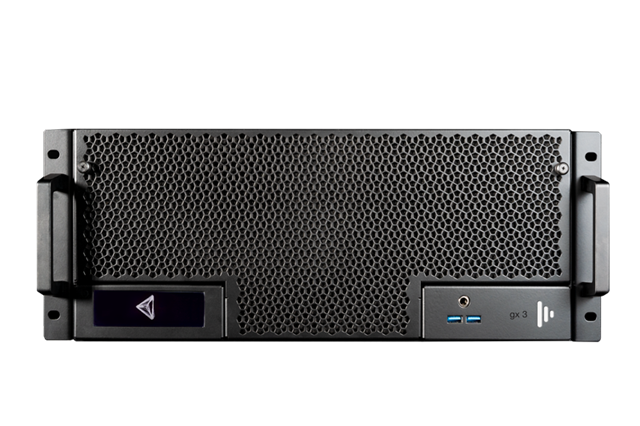 With next-generation video playback capable of pushing over 53,000 Notchmarks (the highest of any media server at the time of launch), the gx 3 provides a large step up in terms of capabilities to take Notch generative graphics to the next level.
The gx 3 can capture either 3x 12G 4K inputs or 12x 3G HD inputs.
3.84TB removable NVMe drive fitted freeing creatives to work with higher quality codecs, including support for NotchLC, at a 6.2Gb/s read speed  
The gx 3 ships with three HDMI 2.0 VFC output cards by default.
Technical specifications
System Connectivity - I/O
Video Output
3x 4K outputs using VFC cards
1x DisplayPort 1.4 (GUI)
Ships standard with HDMI 2.0 VFC cards
Different Video Format Conversions cards also available, refer to VFC Specifications
Video Input
3x 12G inputs or 12x 3G inputs
(HD-BNC connectors)
Video Sync
BNC Genlock
Optical Audio
ADAT/SPDIF (Toslink connector) - 1x in, 1x out
MIDI
MIDI (circular 5-pin DIN connector) - 1x in, 1x out
Audio
Balanced XLR (circular 3-pin connector) - 2x in, 2x out
Analogue (1/4 headphone jack) - 1x in
General Network
1x 1Gb/sec (Ethernet)
2x 10Gb/sec (Ethernet)
High Speed Network
2x 100Gb/sec port (QSFP28)
System Management Controller
1x Management Port (Ethernet)
Data/Peripherals
5x USB 3.0
Physical Specifications
Mounting System
4U 19" rack mount
Unit Dimensions
W: 445mm (17.52")
H: 178mm (7")
D: 593mm (23.35")
Unit Weight
14.4kg (31.75lbs)
Unit + Rack Handles
W: 483mm (19")
D: 621mm (24.45")
Environmental Tolerances
Temperature: 5-35°C (40°-95°F)
Humidity: 5%-95% (non-condensing)
Altitude: 0-2700m (0-8850 ft)
Hardware Specifications
GPU
NVIDIA RTX A6000
CPU
Intel Xeon 3.1Ghz
Memory
96GB RAM (6 x 16GB)
Storage
2x 256GB SDD (internal)
1x 3.84TB Removable NVMe SSD
Optional Storage Upgrades
7.68TB
15.35TB
Voltage
100-240V, 50-60Hz

For countries with variable power supply, we recommend a UPS to provide a consistent voltage
Power Connection
Neutrik powerCON True1
Power Consumption Peak
700W
Heat Dissipation Peak
2,388 BTU/hr
Max Decibel Rating
56db
OS
2x 256GB SSD
Software Features
Operating System
Windows 10 Enterprise SAC
disguise Proprietary
Full production suite
Bundled Accessories
Bundled Accessories
Mouse + Keyboard
Power Cable (powerCON True1)
Hardware Guide
Rear Support

Rack Slides (optional, available upon request)
Support, Updates and Warranties
Licence subscription package includes
Free software upgrades for the life of the machine
2-year return to base hardware warranty (plus options to extend warranty length)
Power to respond
We regularly test our media servers to ensure that they perform to the highest standards. Below is the playback performance data for the gx 3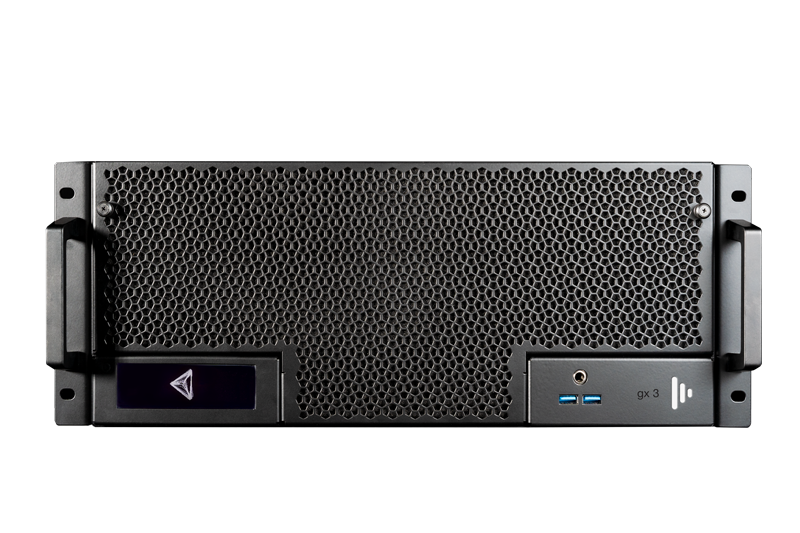 Playback
The following table shows how many layers can simultaneously be played back per codec
gx 3
| | | |
| --- | --- | --- |
| Video codec | Content data rate | Max layers |
| HD HAP 30 | 31 MB/s | 48 |
| HD HAP 60 | 62 MB/s | 43 |
| HD HAPQ 30 | 61.25 MB/s | 45 |
| HD HAPQ 60 | 122.5 MB/s | 20 |
| HD Animation 30 | 187.25 MB/s | 14 |
| HD Animation 60 | 374.5 MB/s | 7 |
| HD TIFF Sequence 30 | 237 MB/s | 11 |
| HD TIFF Sequence 60 | 474 MB/s | 6 |
| HD NotchLC 30 | 78.375 MB/s | 35 |
| HD NotchLC 60 | 156.75 MB/s | 17 |
| UHD HAP 30 | 132 MB/s | 21 |
| UHD HAP 60 | 264 MB/s | 10 |
| UHD HAPQ 30 | 261.25 MB/s | 10 |
| UHD HAPQ 60 | 522.5 MB/s | 5 |
| UHD Animation 30 | 798.25 MB/s | 3 |
| UHD Animation 60 | 1596.5 MB/s | 1 |
| UHD TIFF Sequence 30 | 949 MB/s | 3 |
| UHD TIFF Sequence 60 | 1898 MB/s | 1 |
| UHD NotchLC 30 | 331.5 MB/s | 8 |
| UHD NotchLC 60 | 663 MB/s | 4 |
| UHD DPX Sequence, 8-bit, RGB, 30 | 759 MB/s | 3 |
| UHD DPX Sequence, 8-bit, RGB, 60 | 1518 MB/s | 1 |
| UHD DPX Sequence, 10-bit, RGB, 30 | 1011 MB/s | 3 |
| UHD DPX Sequence, 10-bit, RGB, 60 | 2022 MB/s | 1 |
| UHD TGA Sequence, 8-bit, RGB, 30 | 759 MB/s | 3 |
| UHD TGA Sequence, 8-bit, RGB, 60 | 1518 MB/s | 1 |
| UHD TGA Sequence, 10-bit, RGB, 30 | 1011 MB/s | 3 |
| UHD TGA Sequence, 10-bit, RGB, 60 | 2022 MB/s | 1 |
| UHD TIFF Sequence, 8-bit, RGB, 30 | 759 MB/s | 3 |
| UHD TIFF  Sequence, 8-bit, RGB, 60 | 1518 MB/s | 1 |
| UHD TIFF Sequence, 10-bit, RGB, 30 | 1011 MB/s | 3 |
| UHD TIFF Sequence, 10-bit, RGB, 60 | 2022 MB/s | 1 |
Testing completed on r25 160184
Performance specifications listed here outline the maximum amount of video layers that are achievable on a single gx 3. These can fluctuate in future releases
All HD codecs listed above have an output resolution relevant to Full-HD (1920 x 1080). All UHD codecs listed above have an output resolution relevant to 4K DCI (4096 x 2160)
Read our 2022 video playback performance capture methodology to learn more
Capture Latency
The following tables provide data on how many frames of latency the gx 3 requires from capture to output, measured for the Matrox capture card:
gx 3 Matrox
| | | | |
| --- | --- | --- | --- |
| Refresh rate | Normal mode (frames) | Low latency mode (frames) | Ultra-low latency (frames) |
| 60Hz | 5 | 4 | 4 |
| 50Hz | 5 | 4 | 4 |
| 30Hz | 5 | 4 | 4 |
gx 3 architectural specification