Power to scale
Play huge video content
We created the pro range with one mission in mind: to play huge video content across massive canvases, in the toughest of live environments.
Drive large shows with fewer servers, reducing space, time, setup, risk, and management overhead. Every feature of the pro range is focused on delivering the smoothest possible video playback experience.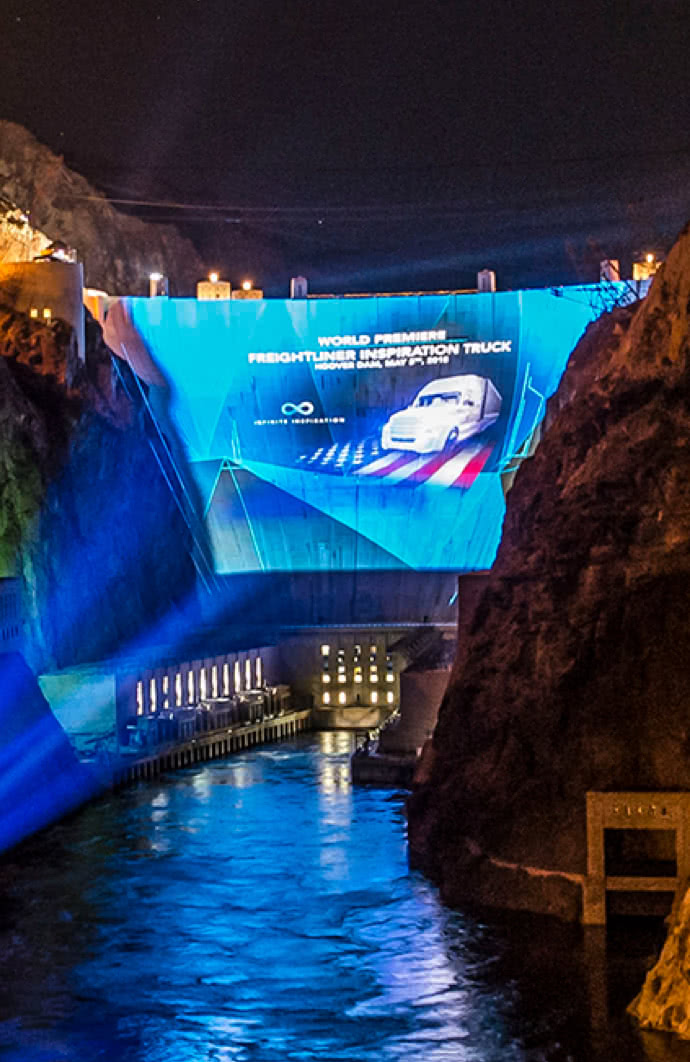 Power to go big
Genlock allows you to synchronise multiple machines to create a single large video canvas up to 16K pixels across (per surface).
Built tough
The pro range is designed for tough environments with its ruggedised aluminium chassis, lockable connectors, and TrueCon power.
Creative freedom
Video Format Conversion (VFC) cards allow you to change the video output signal on your server quickly and easily.
Which pro range server is right for you?
4x4pro
2x4pro
CPU
2x Xeon Hexa-Core 3.5Ghz
Xeon Quad-Core 3.7Ghz
Memory
32GB DDR3 ECC RAM
16GB DDR4 RAM
Storage
2x 80GB SSD (Internal System Drive, Restore Drive)
2TB Removable SSD RAID Array
2× 80GB SSD (Internal System Drive, Restore Drive)
2TB Internal SSD
Operating system
Windows 8.1 Embedded Pro
Windows 10 IoT Enterprise LTSB
Video output
4x DisplayPort 1.2 (Stage) (4096 x 2160 max)
1x DisplayPort 1.2 (GUI)
Different VFC cards available
2x DisplayPort 1.2 (Stage) (4096 x 2160 max)
1x DisplayPort 1.2 (GUI)
Different VFC cards available
4x4pro
2x4pro