2x4pro
The 2x4pro is the newest addition to the pro range, meeting the technical requirements for your everyday shows and projects.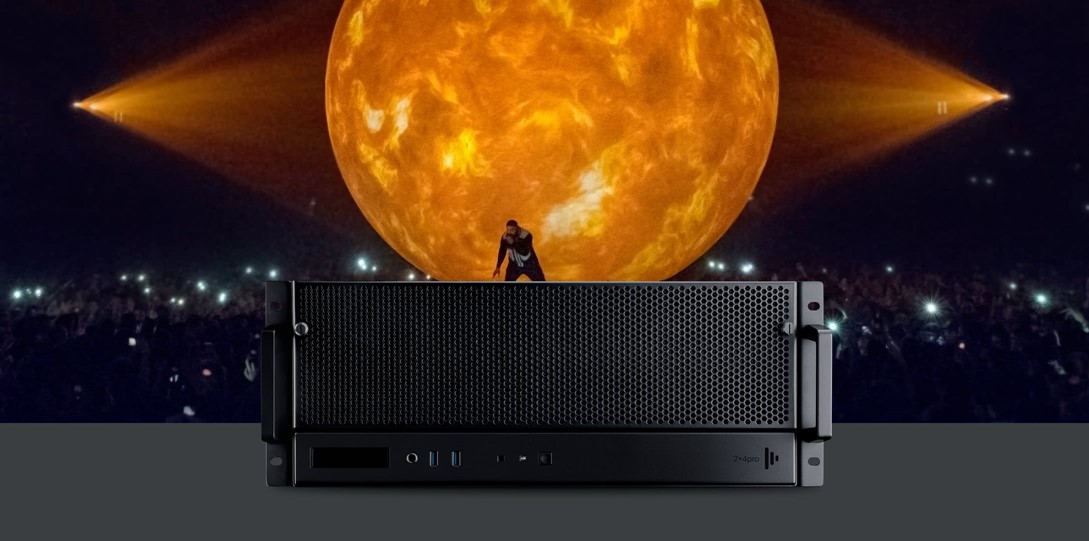 The power of entertainment
Built with the same DNA as its big brother, the 2x4pro packs a mighty punch. Scale up to two 4k outputs, or 8 HD outputs, the 2×4pro hits the technical requirements for the everyday show or project.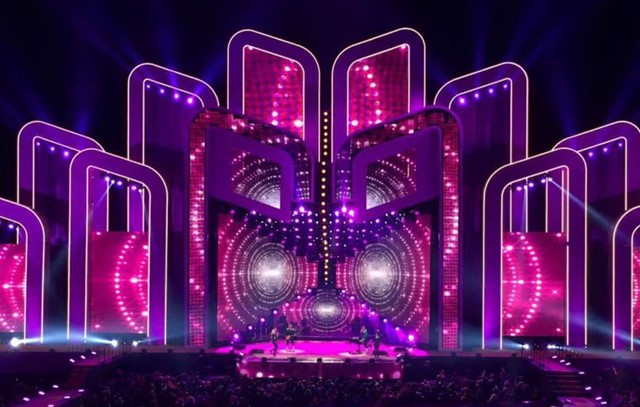 The power to be flexible
The 2x4pro supports our industry first, replaceable Video Format Conversion (VFC) cards. Output DVI, SDI, or DisplayPort without changing the system. Mix signal formats and resolution types in the same project, with guaranteed frame synchronisation and near-zero latency.

Powerful output

Flexible output formats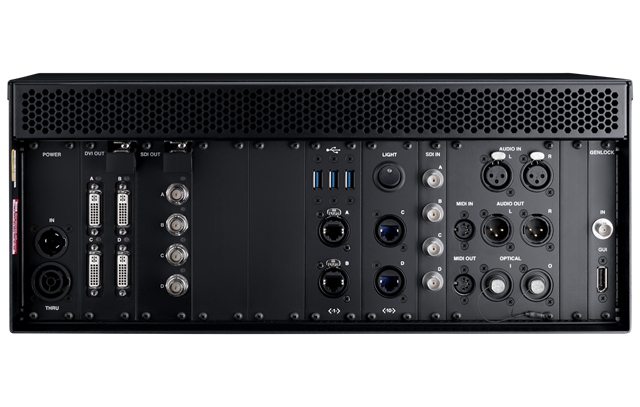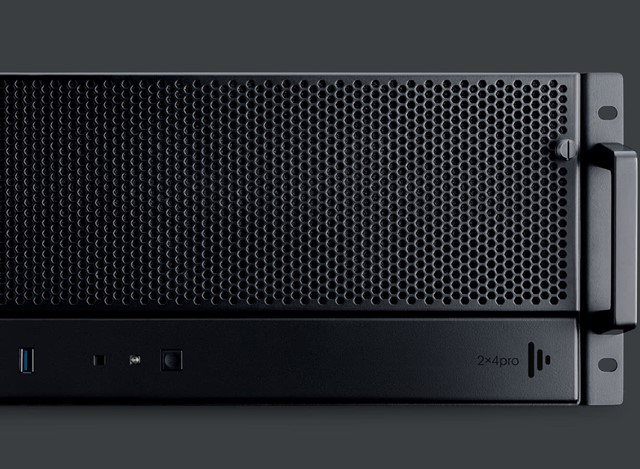 Tough on the outside
With fewer outputs, the 2x4pro is compact and more affordable. It comes in a rugged 4U chassis built of aluminium and steel. Sturdy and tough, the server is designed for a life on the road.
Detail in the design
The 2x4pro reaches our Push Every Pixel™ standard and more. Supporting the power to fill every pixel with at least two layers of content, the 2x4pro doesn't hold back. Designed to push those impactful designs, it pushes colour and clarity to the limit.
2x Video Format Conversion Cards
Our VFC cards enable users to drive up to 8 outputs as DVI or 3G-SDI or two DP1.2 from a single 2×4pro, which future proof the system as the industry continues to evolve. The VFC cards gives customers the flexibility to use mixed signal types and mixed resolutions from the same hardware while experiencing low latency when compared to other market solutions for splitting 4k. The 2×4pro ships with 2x DP1.2 output cards and can be upgraded to DVI or 3G-SDI.
The 2×4pro features a refined chassis with the same rugged connectors to be expected from pro range servers. The system is the first in the Pro Range to have redesigned, decoupled sensitive components with a floating internal chassis and a new ruggedised VFC backplane offering increased stiffness and reliability.
Push Every Pixel™ is our benchmark for the playback power needed by video professionals everywhere. Push Every Pixel™ means that a machine has enough power to fill every physical pixel of its outputs with at least two simultaneous layers of content.
The 2×4pro is shipping now, with 2x DP1.2 output cards as standard configuration, and can be upgraded to DVI or 3G-SDI at time of purchase, or as your needs grow.
Technical specifications
System Connectivity - I/O
Video Output
2x DisplayPort 1.2 (Stage) (4096 x 2160 max)
1x DisplayPort 1.2 (GUI)
Different VFC cards available
Video Input
4x HD-SDI or 2 x 3G-SDI
Video Sync
BNC Genlock
Media File Specifications
Video Playback
.mov (anim, pjpg, DXV, Hap, Hap Q)
Still Image Formats
.png, .jpeg, .bmp, .tiff, .tga
3D Mesh Format
.obj
Audio File Formats
.mp3, .wav (44.1kHz, 16-bit, stereo)
Analogue Audio
2x Balanced XLR Output
2x Balanced XLR Input
1x 1/4" Headphones Jack
Digital Audio
ADAT/SPDIF I/O
MIDI
1x In
1x Out
Physical Specifications
Mounting System
4U 19" rack mount
Unite Dimensions
W: 445mm (17.52'')
H: 178mm (7'')
D: 593mm (23.35'')
Unit Weight
16.2 kg (36.5lbs)
Unit & Rack Handles
621mm (24.45'')
Environmental Tolerances
Temperature: 5-35°C (40°-95°F)
Humidity: 5%-95% (non-condensing)
Altitude: 0-8850 ft (0-2700m)
Hardware Specifications
CPU
Xeon Quad-Core 3.7Ghz
Memory
16GB DDR4 RAM
Storage
2x 80GB SSD
(Internal System Drive, Restore Drive)
2TB Internal SSD
Network
General Network: 1x Gigabit LAN
Artnet: 1x Gigabit LAN
Media Network: 2x 10 Gigabit LAN
Data/Peripherals
5x USB 3.0
Voltage
100-240V, 50-60Hz
Power Consumption
450W @ 110V (normal)
500W @ 110V (max)
| | | |
| --- | --- | --- |
| Software Features | Operating System | Windows 10 IoT Enterprise LTSB |
| | | |
| --- | --- | --- |
| Bundled Software | disguise Proprietary | Full Production Suite |
Bundled Accessories
Bundled Accessories
Keyboard
Mouse + Mouse Mat
Power Cable (Plug-True1)
Power Daisy Chain (True1-True1)
Getting Started Guide + Manual
Backmounted Rails
Support, Updates and Warranties
License subscription package includes
Free software upgrades for the life of the machine
– 2 year return to base hardware warranty (plus options to extend warranty length)
– Free support (via phone & email)
2×4pro
2×4pro specification sheet
designer
designer specification sheet