Live Events - 2019
Coachella 2019
disguise supports headline acts at Coachella.
disguise media servers were out in force for the 20th anniversary of the Coachella Valley Music & Arts Festival in April, with an estimated 99,000 festival goers in attendance per day of the festival. The disguise systems were utilised in a number of artists' shows, including Ariana Grande and Childish Gambino, who headlined two Friday dates, and Tame Impala, who topped the roster on two successive Saturdays.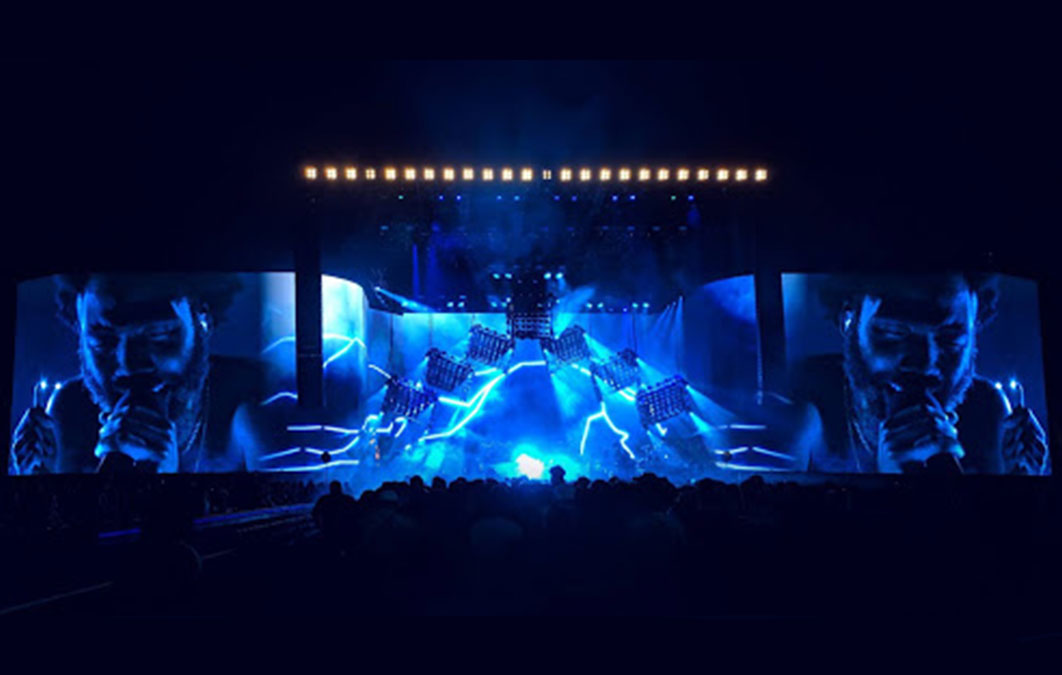 Tao Li, Screens Producer from Lucid Creative LLC, used disguise for Childish Gambino's dual performances. "It's the best product on the market for content playback and screen control within broadcast standards," says Tao. "We used various blend modes, generative effects on a variety of masks, and some creative sequencing to build out smaller bits of content to have more defined control of the animation on the screens." 
"Previsualisation was extremely important to our workflow, especially during rehearsals," he notes. "We used MA 3D and disguise to combine the camera views into a single video stream. This gave artists, production and management a stage view during rehearsals when the stage LEDs and lighting rig were not yet complete."
Tao also notes how he found disguise's ability to composite layers when content was limited particularly helpful during rehearsals. "We used various blend modes, generative effects on blend modes and some creative sequencing to build out the content of some songs and have more defined control of the content."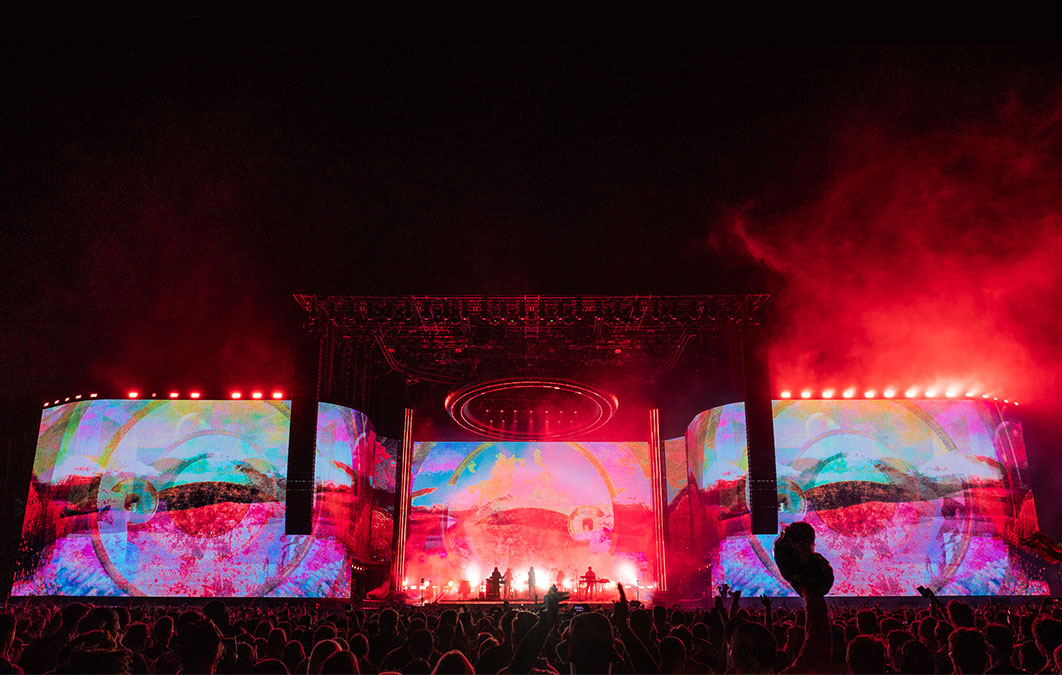 For the Tame Impala shows, Aron Altmark, Creative Director of Visual Endeavors Inc deployed disguise 4x4pros as the active and backup servers - with Coachella marking his first time using disguise for a show of this scale. For the Australian band's upcoming North American and European summer tour the show will move to disguise 2x4pro servers.
Aron values disguise for its "scalability, integration possibilities and stability." "The Coachella video surface is massive at 10,000 pixels wide. We knew we were going to have a lot of content coming in quickly from Blink Inc., and disguise let us handle the raster and large content files with confidence," he explains.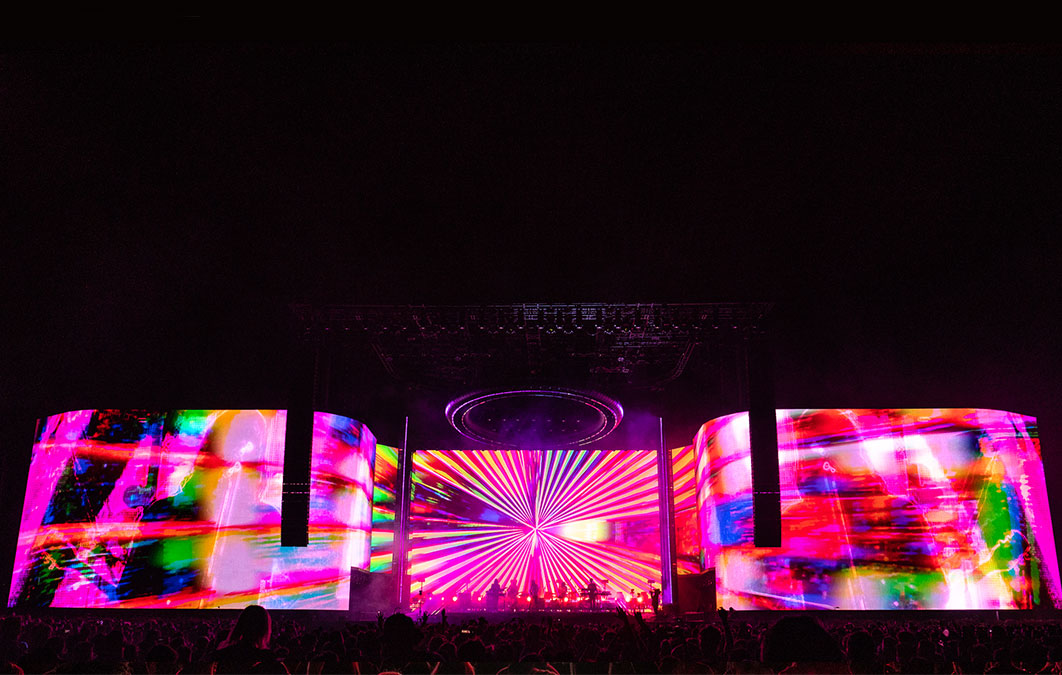 He notes that disguise's 'built-in previs was integral to the process - we pre-programmed the entire show at our studios in Santa Cruz, CA and then continued at Earlybird in Burbank using WYSIWYG to merge lighting, video, and lasers."  They also relied on SDI/NDI capture functions from our proprietary Notch boxes, which were processing the IMAG feed for real-time Notch-driven IMAG effects. Servers were controlled via grandMA2 consoles over ArtNet, with disguise SockPuppet workflow.
Credits
Tame Impala credits

Eric Doss and Joshua Stuart comprise the video team that will be taking Tame Impala's show on the road

Creative Direction from Willo Perron and Rob Sinclair
Childish Gambino credits

Cory Fitzgerald - Creative Producer

Nick Fletcher - Show Director

Christian Sprenger - Director of Photography

Damien Gravois - Camera TD

Darien Koop - Lighting Programmer

Sarah Landau - lighting Director

Derek Abbott - Laser Designer

Davey Martinez - Laser Programmer

Tao Li - Screens Producer

Danny Purdue - Disguise Programmer

Clear All Visuals - Drafting and Pre-visualization

Possible - Screens Content

CyberMotion - Automation systems and programming

RailCam - Robotic Camera systems

Upstaging - Lighting systems

Clair - Audio and Communication systems

LMG - Video systems

ER - laser systems

Pyrotechnico - SFX systems