Partners - 2019
In conversation with Laura Frank...
Laura Frank first started out as a lighting programmer working on Broadway and Olympic ceremonies. Since then she has become a huge member of the disguise community, using disguise on productions for the Latin Grammys, and Nike X NBA launch to name but a few. We spoke to her about how she first discovered disguise and her imminent book launch…
How did you start out in the industry and what is your background?
I moved to New York City in 1993 with a plan to become a modern dance lighting designer, but I was quickly distracted with the growing moving light industry and followed my technological passions instead. I spent many years as a lighting programmer, working on tours, television, Broadway and Olympic ceremonies before switching to media servers. I have often felt I never abandoned modern dance. I merely switched from choreographing people, to choreographing lights and then on to choreographing pixels.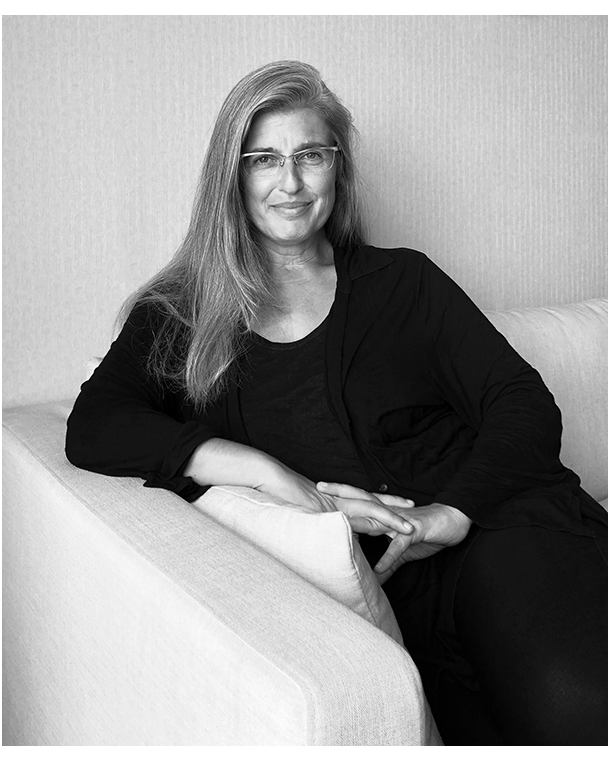 What projects do you typically work on? And what are some of your favourite projects to date? 
My primary market has been television special events and award shows as a Screens Producer managing Media Operations for screens control. I have spent time working in almost every aspect of live event production from rock tours to architectural installations to Broadway musicals. Some of my favourite projects include David Bowie's last world tour: A Reality Tour in 2003, an LED Chandelier installation for Nike's NYC flagship store, building Shrek the Musical, and using disguise VR to build a Nike product launch.

What inspires you within the industry?
I'm consistently amazed by the incredible hard work of my peers to create visually stunning displays.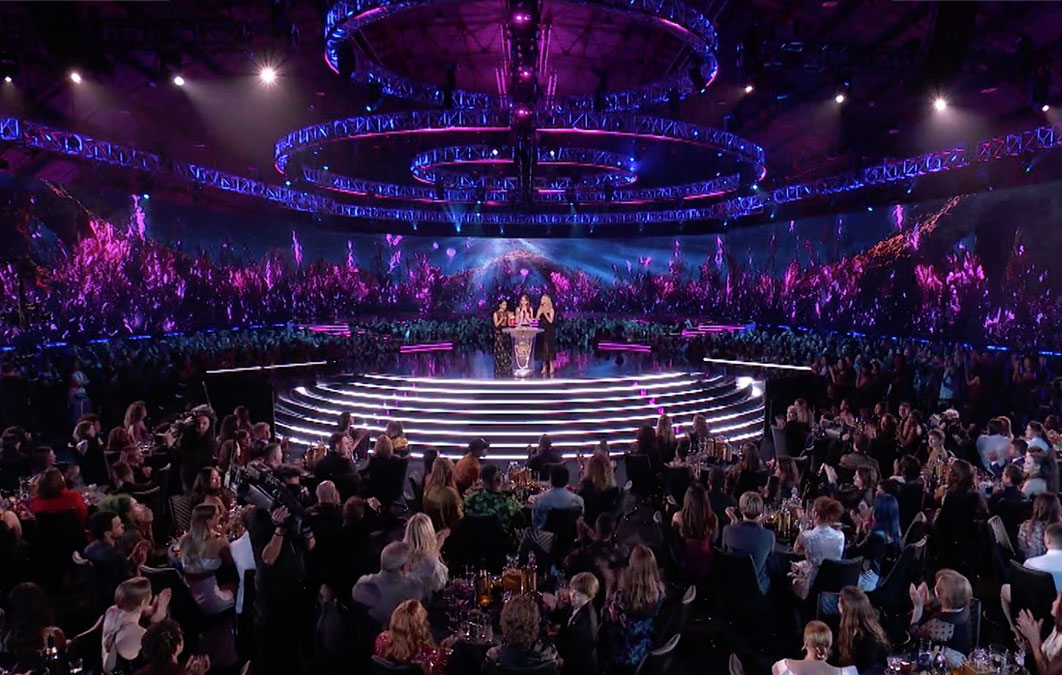 How did you first discover disguise?
disguise was first brought to my attention in 2010 by the team at WorldStage for use on an annual project as a new pre-visualisation system. I instantly recognised how critically this tool was needed for both pre-vis and programming, although it would be a few more years before I could introduce disguise to my projects. In the meantime, I sharpened my 3D skills and pursued other forms of 3D pre-visualisation until the launch of SockPuppet.
What shows have you used disguise on?
I have utilised disguise on: The MTV Video Music Awards, CMT Music Awards, CMA Music Awards, iHeart Radio Music Awards, The People's Choice Awards, The MTV Movie and TV Awards, Turner Network Upfront, The Game Awards, to name but a few!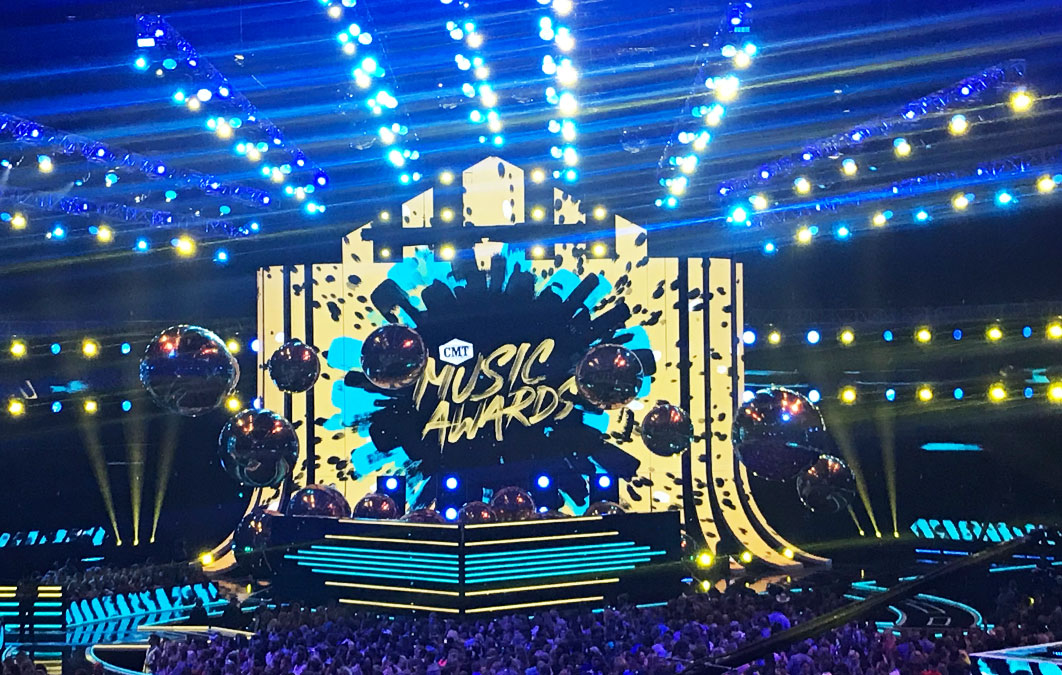 Are there any key features of disguise that works well for you on projects? 
As mentioned, I am a committed SockPuppet user. I believe strongly that media server programming requires some part of creative flexibility and some part speed/efficiency. The more the scale tips to speed, the more important DMX control becomes for me to achieve that speed. Most of my projects demand speed for programming.
There are many fantastic tools within disguise that make it my server of choice, but possibly my favourite tool is so basic to the logic of the system, it will seem dull: the feed system. The flexibility of manipulating pixel position on an incoming video file to pixel position on an output signal is so effortless, most disguise users will find it unremarkable. But if you were using media servers in the decade prior to disguise being available, the feed system is game changing. It changed my entire workflow and approach to media server programming.
What does the future look like for you? What projects do you have coming up that you can talk about?
I have a textbook coming out from Routledge in December 2019 titled Screens Producing & Media Operations: Advanced Practice for Media Server and Video Content Preparation.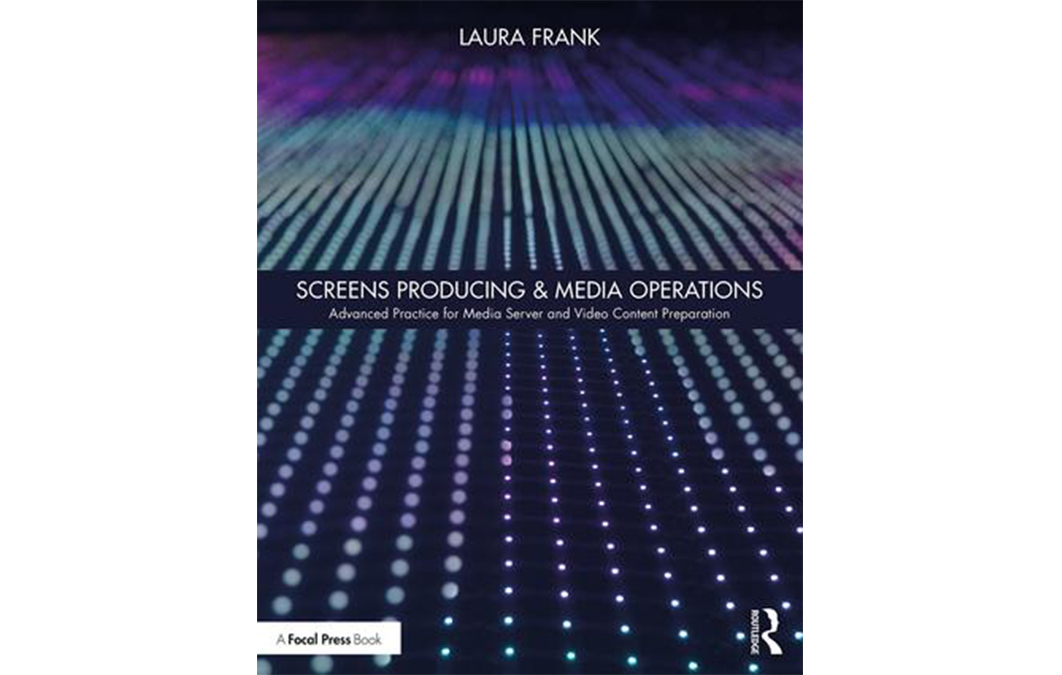 Currently I am focused on education, community development and consulting. Our video community is still perceived as a new department and the people who hire us and who support us on site, don't always understand what we do, why it's complex and why it takes a number of team members. 
In the last 10 years, Media Operations has gone from a programmer with a computer full of stock content to a sophisticated assembly of digital expertise including xR tools, real-time content creation and advanced system engineering. We suffer like all digital industries where what we achieve seems effortlessly magical when it works. The demands increase exponentially show to show without consideration for a comparable increase in budget, team support and production time. We need to create community platform to discuss these concerns and educate our clients to be better partners. I hope to help lead this discussion through community outreach and my textbook. 
Join Screens Producer Laura Frank as she discusses her event workflow featuring disguise and get an exclusive peek at her new book. disguise LA, Monday 7th October.