Company - 2019
Meet Vickie Claiborne
We put our users and our people at the heart of everything we do. We work as a team and are proud of it. We are showcasing the people who make up team disguise and make us who we are.
Vickie Claiborne joined disguise in July 2019 as a Senior Support and Training Specialist based in our LA office. She joins us with a wealth of experience in many different areas of the entertainment industry, with previous roles at High End Systems and PRG. We recently delved into her background, being an author and what she is looking forward to learning at disguise…
Tell us more about your background and your role at disguise…
After graduating from college in Orlando, FL, I moved to a small town in Missouri called Branson, which at that time was experiencing a boom in construction of new theatres for country music. This is where I began my career as a Lighting Programmer, learning how to program Intellabeams using an LED Controller (both were products from High End Systems, aka 'HES'). I spent two seasons there before I left to move to Nashville to pursue my dream of touring with country music artist, Kathy Mattea. After the tour ended, I started working for HES as a programmer and moved to Austin, TX in 1994. I spent the next 10 years with HES, travelling the world and working on amazing projects like the Opening Ceremonies of the 2000 Olympics in Sydney while also supporting customers, beta testing software, and developing the training programs for all of HES' controllers including WholeHog 2 and Catalyst Media Server. After my time at HES ended in 2004, I freelanced for a bit, but in 2008 I left Austin and moved to Las Vegas to begin working for PRG as Support Specialist for Lighting and Digital Media products. While at PRG, I designed and programmed lighting and/or media for shows, taught classes on lighting consoles like GrandMA2 and media servers like Mbox, and developed the Production Internship program for the company. In June of 2019, I decided to put on the video hat completely, setting aside my lighting programmer and designer roles, and I joined the disguise team as a Senior Support and Training Specialist. I'm excited to be able to bring my experience as a user, trainer, mentor and support person to the team!
What made you want to get into the world of video? 
It was during the development of Catalyst that I realised I had a lot to learn about video in general, so I began researching and learning about video in my own time. In 2004, I began writing a column called 'Video Digerati' for PLSN magazine which allowed me to put all that video research to good use… and I still write these columns today! In fact, I love teaching and writing so much that in 2014 I published my first book 'Media Servers for Lighting Programmers'.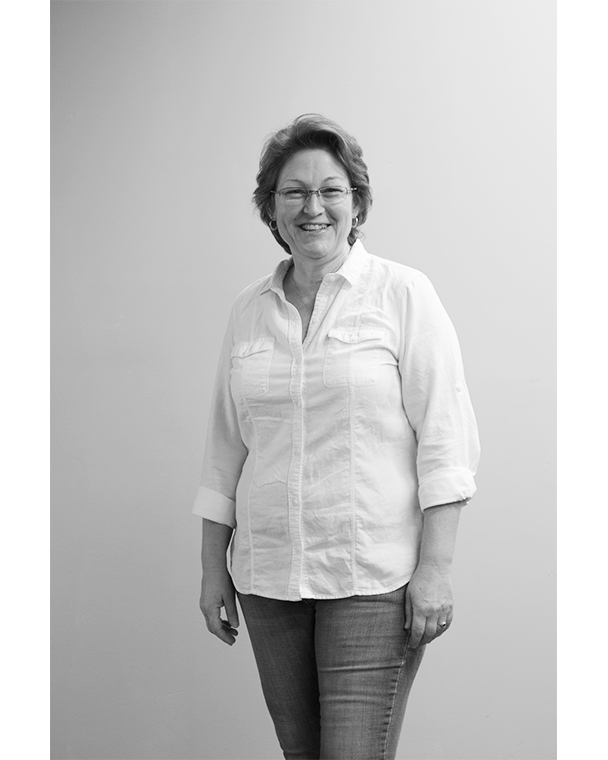 What made you decide to write your book and what were some of the challenges? 
I decided to write the book because I realised that there are a lot of lighting programmers who want to make the transition into programming media servers but don't know how to begin the transition. After doing all the research for my magazine columns, I already had done most of the foundational research, so I decided to compile articles, augmenting the information, and adding new chapters to complete the flow of the book. The challenges of writing a book for me was just that, making it flow in some sort of practical manner. I didn't want to write a user manual either, so I had to work at keeping the focus of each chapter to be at a bit more of an 'overview' level.
What do you like most about what you do? 
I love being creative, and I love learning. I'm also a little bit of a techie, and I love using technology to help me bring my creative ideas to reality! This is where I feel disguise is such a perfect creative tool for visualists like myself because it provides the right set of tools in a single working environment that is useful for both pre-visualising ideas as well as executing them!
What are you looking forward to the most working at disguise? 
I'm really looking forward to working with the disguise team. I've been a big fan of the company for several years and want to learn as much as I can from the team about our products. I'm also eager to meet the community of creative users who are already using disguise while helping to add new users into that community through training. 
Tell us about what you do outside of work for fun or to unwind! 
I'm someone who loves to travel, always have and probably always will. I also love snow skiing, so I'm usually looking forward to winter. I just really enjoy being outdoors, hiking, camping, etc.. And though I do love the mountains and lakes, I love the beach too, so a nice vacation in the Caribbean is always welcome!