case study 2022 pdf
Jack White's 'Supply Chain Issues' Tour 2022
With a unique improvisational style, American musician Jack White's worldwide 'Supply Chain Issues' 2022 Tour has Montreal-based visual design company Lüz Studio treating fans to a unique show experience every night of the global tour. In this case study you will see how a pair of disguise gx 2c media servers drive the show's real-time visuals, enabling Lüz Studio to adapt to White's ever-changing selection of more than 100 songs.
3 months
prepping the show
100+ songs
for real-time content to match
The challenge

According to Larivée, the primary challenge was to follow a completely improvised set list without being burdened by pre-rendered clips. Modular visuals had to be programmed which could then be adjusted live to accompany songs of any tempo. Real-time rendering was thus essential to achieve the vision for the show.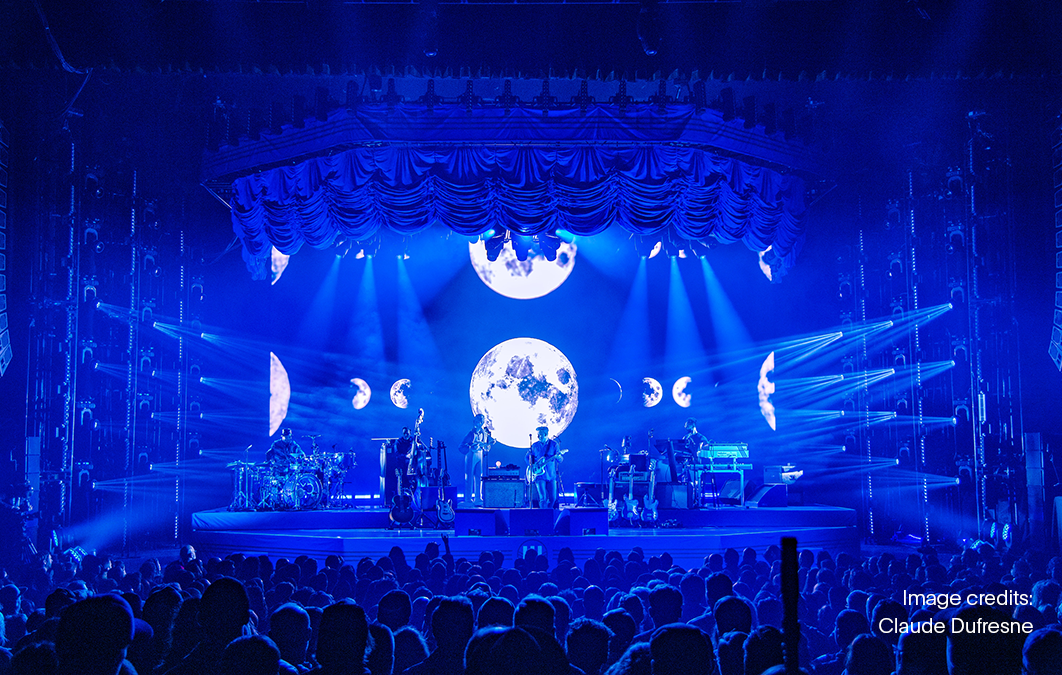 The solution

Lüz used disguise's Sockpuppet feature to control Notch blocks from the grandMA2 console. Since the video operator for the tour is mainly a lighting board op, it made sense to give him the tool he knew most, explains Larivée. In fact, the grandMA offered great advantages when programming the show since it used presets that can be modified quickly and has an effects engine for animating parameters. While virtual lights were extremely easy to control with a lighting board, the disguise media server was required to take in all of the information – acting as a bridge from the grandMA2 to Notch.

disguise's integration of DMX input was especially valuable, enabling the creative team to add expressions to the exposed Notch parameters. The ability to bring the opacity of a Notch block or video layer all the way down and deactivate that layer meant that only the needed Notch blocks were processed at any given time. Nothing was programmed in disguise except exposed parameters and the video mapping.
We truly pushed the limits on this one. The gx 2c server was working really hard, rendering real-time ray traced scenes along with virtual volumetric lighting."
Matthieu Larivée, Creative Director, Lüz Studio
Credits
Client:

Jack White
Production:

Monotone Inc
AV Supplier:

Solotech
Production Manager:

Adam Cutlets Richards
Tour Manager:

Lalo Medina
Creative Director:

Matthieu Larrivé, Lüz Studio
Lighting and Production Design:

Lüz Studio
Creative Producer:

Marie-Christine Dufort
Video Content Creative Director:

Dave Pawsey
Interactive Designer and disguise Programmer:

Philippe Marquis
Notch Designer:

Simon Rouhier
2D and 3D Motion Designers:

Camille Joubert, Maxime Lortie, Maxime Rouleau, Sébastien Deschênes, Jeanne Joly, and Emilie Fortier
Production Designer Assistant:

David Rondeau
Lighting Director:

Michelle Sarrat
Video Camera Director:

Tyler Chapel
Video Content Director:

David Leonard
Video Crew Chief:

Olivier Tremblay