Disguise powers first xR studio in Malaysia
Extended Reality
Virtual Production
Digital experience experts 3Particle brings extended reality (xR) to Malaysia for the first time in their new virtual studio powered by Disguise.
xR Stage Malaysia will offer businesses and production companies new opportunities to explore the possibilities that xR will bring. From corporate events to advertising and even short film production, the new studio represents Malaysia's first dedicated xR space - and will have a suitably forward-thinking ethos to match.
"We have always looked for ways to incorporate the latest technologies like AR and VR into live events and exhibitions," says Carl Loo, the new studio's xR Virtual Production Specialist. "But with the majority of physical events put on hold in 2020 due to the pandemic, we had to find an alternative solution."
Live and in-person events made up around 90% of 3Particle's sales. xR Stage Malaysia opens up a new range of possibilities for virtual and hybrid events. Initially attempting to host virtual events using traditional green screen methods, the 3Particle team quickly found themselves coming up against the limitations of the technology. Inspired by the dazzling live performance by Katy Perry during the 2020 American Idol finale, the decision was soon made to switch their focus to xR production.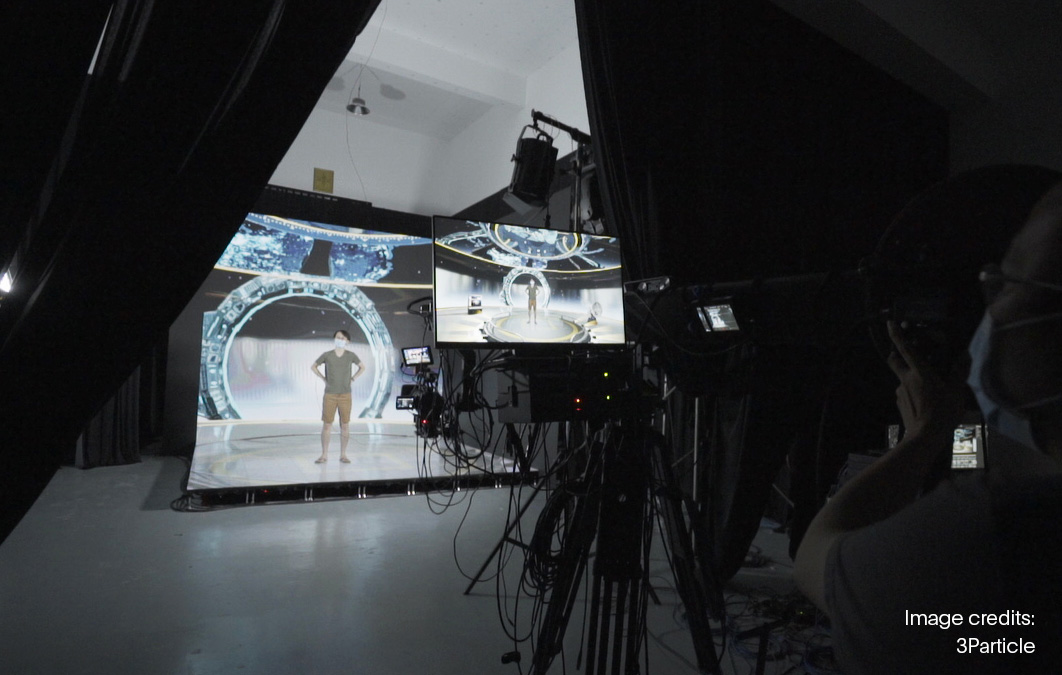 Developing xR talent
As well as offering businesses a space in which to film adverts, corporate events or virtual tours, the studio will act as a learning environment for students interested in developing careers in virtual production.
"The reason for our joint collaboration is due to a lack of talent in Malaysia in this field," says Loo. "We hope that, by being the first to bring xR into Malaysia, we can level up the talent pool for the coming year for the whole industry to be at least on par with the IoT 4.0 standard for going digital. Our xR Stage will serve the purpose of virtual production while also serving as a training centre for selected talents.
The studio itself features the latest xR technology from Disguise, including the vx 1 server and rx render node running Unreal Engine, along with Mo-sys camera tracking technology.
An innovative opportunity for local businesses
The new space might have been inspired by 3Particle's in-house event production needs, but it also offers businesses across Malaysia a new space to develop and bring their ideas to life. Located at Sunway Subang Business Park, the studio space is easily accessible both from Kuala Lumpur and the nearby Sultan Abdul Aziz Shah Airport, enabling clients from all over Malaysia to take advantage of the extended reality services on offer.