vx 4
The vx 4 has been engineered to play back video at higher quality, smoothness and resolution than ever before.
More in. More out.
Drive up to four times uncompressed 4K60, and lossless 10-bit video, whilst simultaneously capture four 4K sources at 60fps (or 16 3G-SDI sources).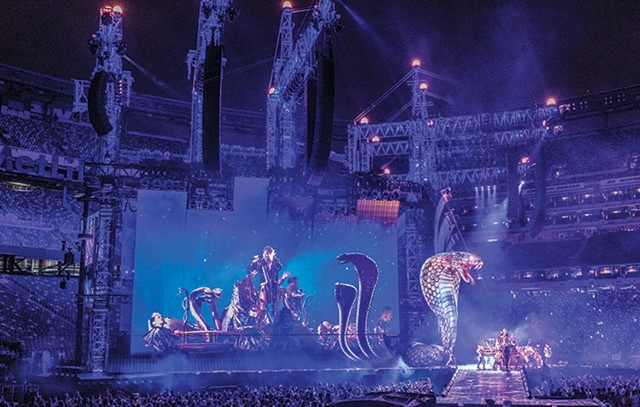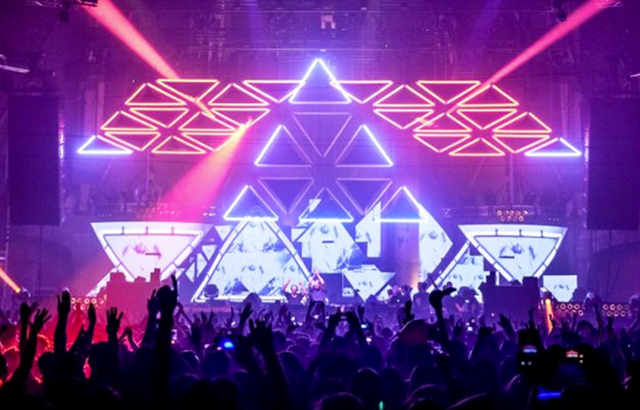 Lossless video @ 60fps

Fast media transfer
More networking,
more storage
The vx 4 has dual 25 Gb/sec and dual 10 Gb/sec ethernet ports, enabling faster media file transfer and higher resolution networked live video capture.
All-new chassis
The vx 4 features an all new hi-res OLED front panel for more detailed system information.
It's even tougher in it's design with a redesigned back panel, improved cross-bracing and isolated core components.
The vx 4 can drive up to four 4K lossless video streams at 60fps.
The vx 4 can capture either 16 3G-SDI sources, or four 4K sources (2160p60).
The vx 4 is equipped with three speed tiers of networking, for a total of more than three times the available network bandwidth of the 4x4pro for media transfer and networked video: 2x 25Gb/sec ethernet; 2x 10Gb/sec; 1x 1Gb/sec
The vx 4 comes with NVME 4TB* as standard, and is user configurable, with failure mitigation.
* RAID level dependent / RAID 10 8TB available
The vx 4 ships with four HDMI 2.0 VFC output cards by default to drive four 4K streams of lossless 10bit 60fps video content. 
Technical specifications
System Connectivity - I/O
Video Output
1x Displayport 1.2 (GUI)
4x VFC Output Slots
Ships standard with HDMI 2.0 VFC cards (4096 x 2160 max)
Different Video Format Conversion Cards also available, refer to VFC specifications
Video Input
16x 3G-SDI
(HD-BNC connectors, 4x 4K@60 max)
Video Sync
1x BNC Genlock
Media File Specifications
Video Playback
.mov (anim, pjpg, DXV*, Hap, Hap Q)
*N.B. DXV3 not supported
Still image formats
.png, .jpeg, .bmp, .tiff, .tga
Audio file formats
.mp3, .wav (44.1kHz, 16-bit, stereo)
3d mesh format
.obj
Audio
RME Professional
Analogue Audio
2x Balanced XLR Input
2x Balanced XLR Output
1x 1/4" Headphones Jack
Digital Audio
ADAT/SPDIF I/O
MIDI
1x In
1x Out
Physical Specifications
Mounting system
4U 19" rack mount
Unit dimensions
W: 445mm (17.52'')
H: 178mm (7'')
D: 593mm (29.93'')
Unit weight
21kg
Unit + Rack Handles
621mm (24.45'')
Environmental Tolerances
Temperature: 5-35°C (40°-95°F)
Humidity: 5%-95% (non-condensing)
Altitude: 0-8850 ft (0-2700m)
Hardware Specifications
CPU
Dual Intel® Xeon® Gold 3.2Ghz
Memory
96GB DDR4 RAM
Storage
2x 128GB SSD
(Internal System Drives)
Up to 4 NVMe Drives
4x 2TB Removable NVMe SSD (default)
General Network
1x 1Gb/sec Ethernet
1x Management Port
2x 10Gb/sec Ethernet
2x 25Gb/sec Ethernet
Data/Peripherals
5x USB 3.0
Voltage
100-240V, 50-60Hz
Power Consumption
TBC
Software Features
Operating System
Windows 10 Enterprise SAC
disguise Proprietary
Full production suite
Bundled Accessories
Bundled Accessories
Keyboard
Mouse + Mouse Mat
Power Cable (Plug-True1)
Hardware Guide
Rack Slides
Backmounted Rails
Getting Started Guide
Support, Updates and Warranties
License subscription package includes
– Free software upgrades for the life of the machine
– 2 year return to base hardware warranty