Events - 2019
disguise celebrates at NAB2019 with Product of the Year Award win
We recently made our debut at NAB 2019, showcasing a preview of Extended Reality (xR), which empowers production teams to deliver Augmented and Mixed Reality within studio environments.
Recognised as one of the most significant and promising new technologies being exhibited at the 2019 NAB Show, Extended Reality (xR) won the 2019 NAB Product of the Year Award.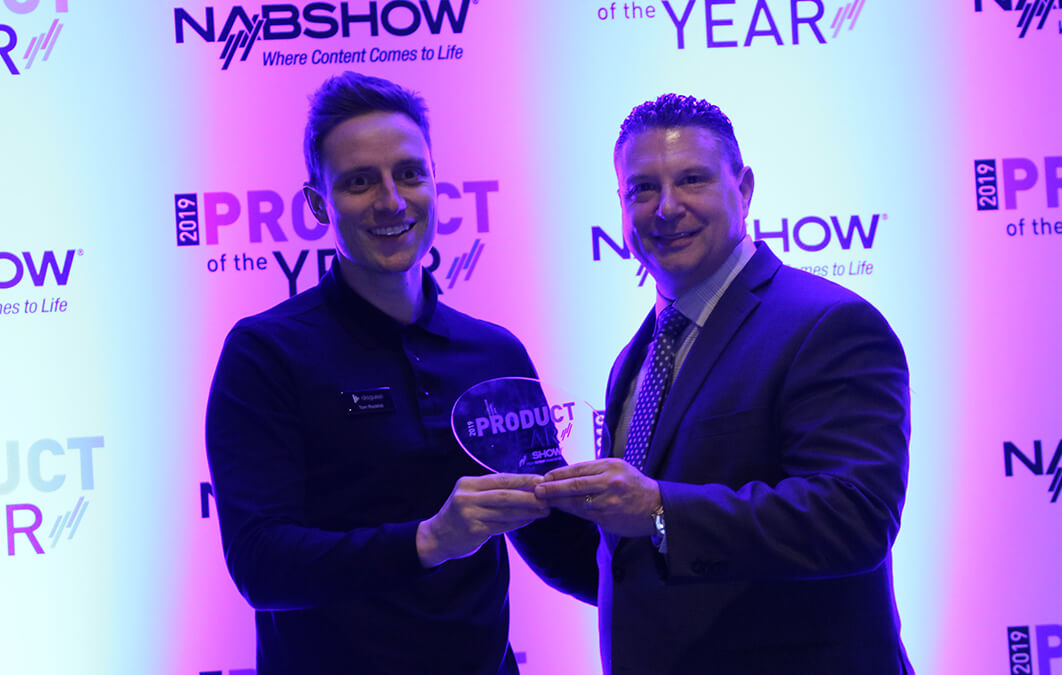 "It was an absolute pleasure to partner with WorldStage and ROE to present xR at NAB this year. We are so pleased to have won Product of the Year for xR and cannot wait to be back next year with more new technology to showcase."
Tom Rockhill, Chief Sales Officer at disguise
WorldStage, who was recently appointed as a disguise Certified Solution Provider, delivered full production for the demos. On the NAB show floor, the Extended Reality (xR) demos ran every hour and previewed how the xR platform improves several aspects for Film and TV production, including talent immersion, interaction with CG elements, real lighting information on actors and real objects.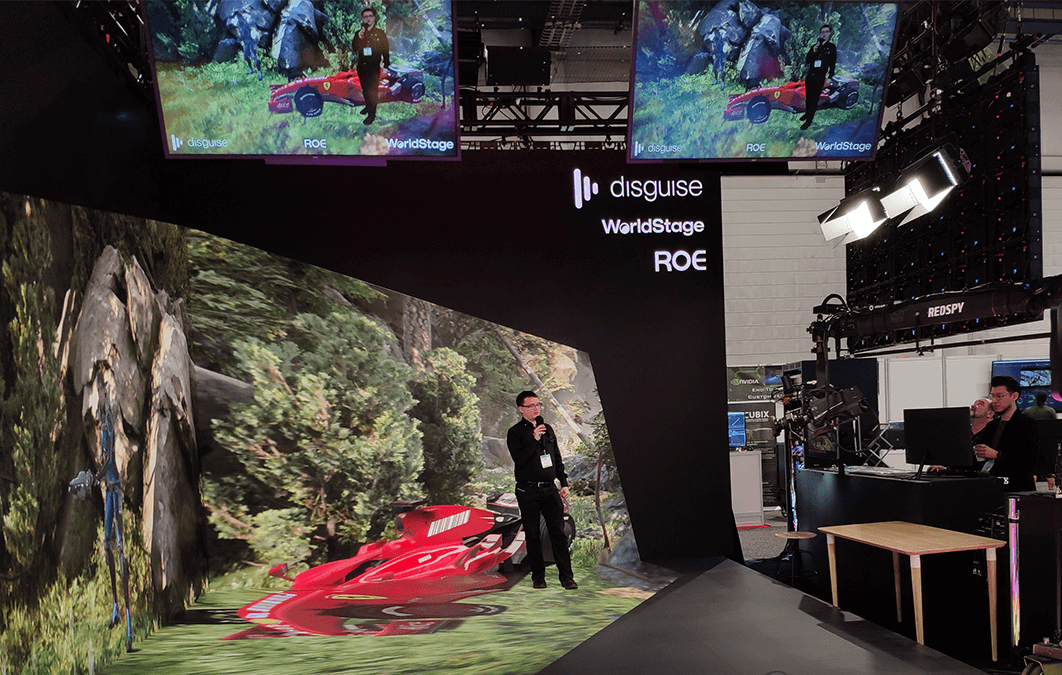 The xR demos included stYpe RedSpy camera tracking, which fed positional data into the disguise platform, allowing content on LED walls or projection elements on multiple production stages to be generated to the camera's perspective. Combined with live and interactive studio graphics, the demos showed how generative content could be used as a video source to create scalable content in real-time which can react to the environment and studio lighting.
Some other highlights from NAB2019 included our Founder and Chief Innovation Officer Ash Nehru, participating in NABShow Live hosted by Sadie Groom from Bubble Agency, where he contributed to the discussion of demystifying AR, MR, and VR. Our Chief Sales Officer, Tom Rockhill also took part in the Bubble Agency podcast session, discussing our first experience of exhibiting at NAB and an overview of recent activity, including our extended reality (xR) platform.