blog 2020 6 min read
Education and xR workshop: Five ways xR is improving learning
Educators are one of the latest groups of professionals taking advantage of Extended Reality. By using the same disguise xR workflow that has helped broadcasters, film and TV producers and corporate leaders deliver unrivalled, engaging visual experiences to audiences worldwide, teachers and lecturers can now engage their students in fresh new ways.
Whether educators are addressing hundreds of students in university lecture halls or – increasingly during the coronavirus pandemic – remote learners connecting from elsewhere, they still need to grab students' attention and keep them focused as content is shared and interactivity encouraged.
In this blog post, we're shining a light on the education sector and how its begun using Extended Reality (xR). To help inspire you to use xR in an education setting, we've listed five key takeaways from our Digital Events and Education xR Virtual Workshop webinar; part of our series exploring the application of xR in different industries. For this event, our Global Technical Solutions Manager Peter Kirkup was joined by Andy Hook, Technical Solutions Director at White Light, on the xR stage at the Science Museum in London.
1. xR engages learners in person and remotely
Education professionals are always seeking ways to capture the attention of students. Classrooms and lecture halls have long featured visual aids, evolving from chalkboards into rich audiovisual media.
Educators who present from an xR stage fitted with an LED volume, can surround themselves in an immersive environment. Whether they're using something as familiar as a PowerPoint presentation or unique 3D rendered content, xR enables them to interact with virtual and physical sets and bring content to life in ways they've never imagined. Students' interest is captured like never before.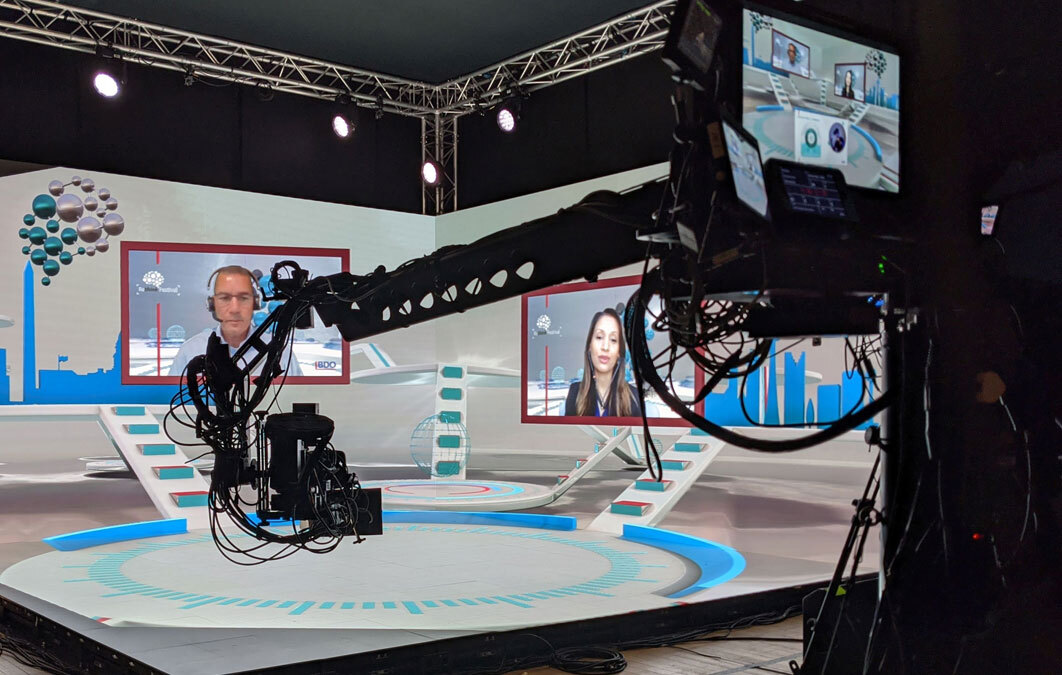 2. xR is accessible for presenters
Despite being an emerging technology, xR is within reach for most educators. With our partners, we have set up 100 stages in more than 30 countries. Wherever you are in the world, we can help you build your specific xR solution and get you up and running in double-quick time. Whether it's a temporary xR stage in an auditorium, classroom or anywhere where it might be needed, or a more permanent installation for the actual teaching of the process and principles of extended reality, our in-house experts help you spec the right setup and support you as you achieve the desired results with our partners.
The typical xR stage is a two-sided cube with right-angle LED video screens and, where required, an LED floor. This layout creates an immersive space where the educator can quickly pivot from a PowerPoint presentation to Zoom calls and immersive LED content.
The xR stage features standard lighting and broadcast cameras, complete with camera tracking systems. The disguise xR workflow combines technical data from the camera, images captured by the camera and scenes rendered in real-time from content engines to form virtual environments. Users can plug rendered streams into our vx and gx media servers, which create seamless 3D environments and push those designed pixels to the LED screens. Set extension technology can be deployed to increase the size of the stage beyond its physical dimensions, making the space feel even more immersive.
3. xR gives presenters more freedom
One of the critical advantages of xR is the way presenters feel immediately comfortable on an LED stage thanks to the fact they can see the environment around them. They're able to use PowerPoint presentations, have a lectern in front of them and connect with students via any video delivery or broadcast application. Techniques like using a green screen have historically made it challenging for speakers to jump straight into engaging their audiences because they've had to consider things like what they should wear and what physical props they will be using for their presentations.
Because the environment is displayed on the LED panels, there is no danger of the colours of a speakers clothes interfering with the production in the same way greens and blues can affect green screen work. With xR, science educators can carry out experiments using glass apparatus safe in the knowledge their glass flasks and test tubes won't disappear into the background; because they exist entirely separate from the LED environment. Some of our education clients have been delighted with the way glass displays in xR considering how it can interact with green screen.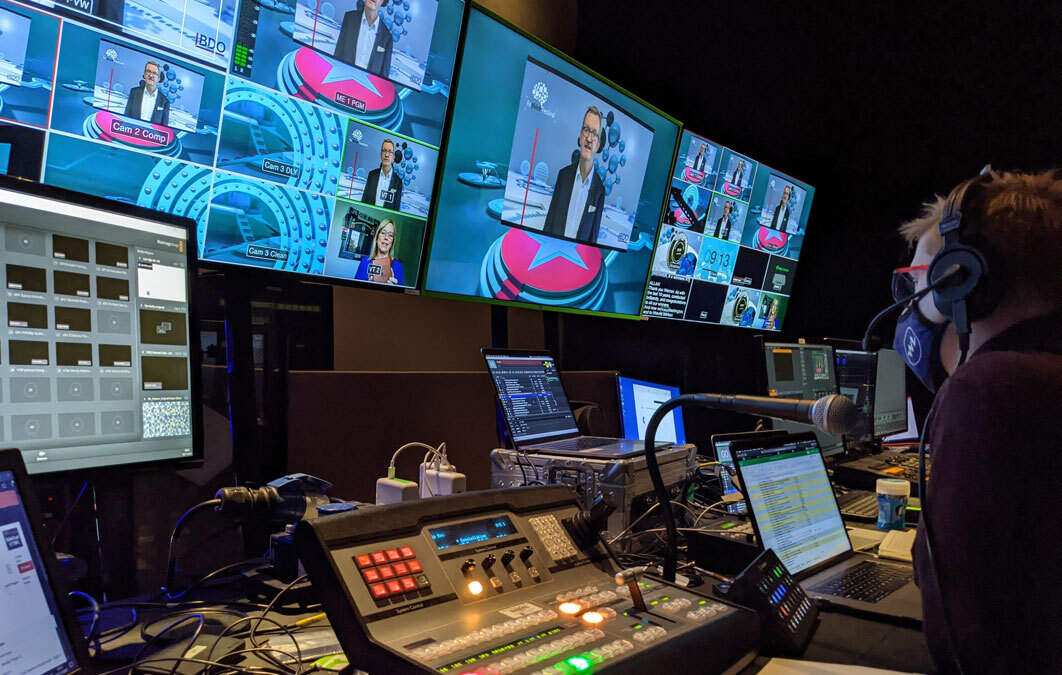 4. xR is customisable
Educators can use xR as much or as little as they like. For example, they can attain the students' attention with a simple lesson from a stage to begin with before building fully immersive environments that extend the possibilities of teaching. Imagine taking an Indiana Jones-style trek through an Egyptian tomb, uncovering Augmented Reality objects added as layers of content.
Educators can invest in assets designed to be repurposed and expanded over time rather than pay for systems that will be obsolete in a few years. Our solutions are customisable to the user and scalable to increase system capabilities.
Our xR solutions can be used with whatever content educators already have; there's no need to start from scratch. PowerPoint presentations, in-house 3D animations and graphics can be implemented. Some of our partners, including White Light, offer a range of stock content, which educators can tweak with custom logos, designs and colourways to make it entirely their own.
5. The possibilities of xR are limitless
Universities in the US, UK and the Middle East are already using xR solutions. They're discovering that xR usage is limited only by the imagination and that student engagement with the technology is very robust. xR can deliver ideas and concepts in ways that are just not possible in the classroom.
Every educator will find a solution in disguise xR. From turnkey xR venue spaces and installation of temporary on-site xR stages to xR rentals by expert disguise partners and investments in disguise xR systems that will take educational institutions well into the future. The time to learn using xR is here.
While we've focused on the advantages of using the disguise xR workflow as a teaching tool here, it's also worth mentioning that we do offer it to institutions that want to teach virtual production and the techniques of extended reality.
If your school, college or university decides to invest in our xR solutions, the disguise team can work with you to provide streamlined and cost-effective educational licences for our systems.
Speak to our sales team to find out more about our educational licence